Living up to its slogan, the new "flagship killer" smartphone from OnePlus is confirmed to be launching this summer and a new leak of the OnePlus 5 has revealed the benchmark score for this smartphone.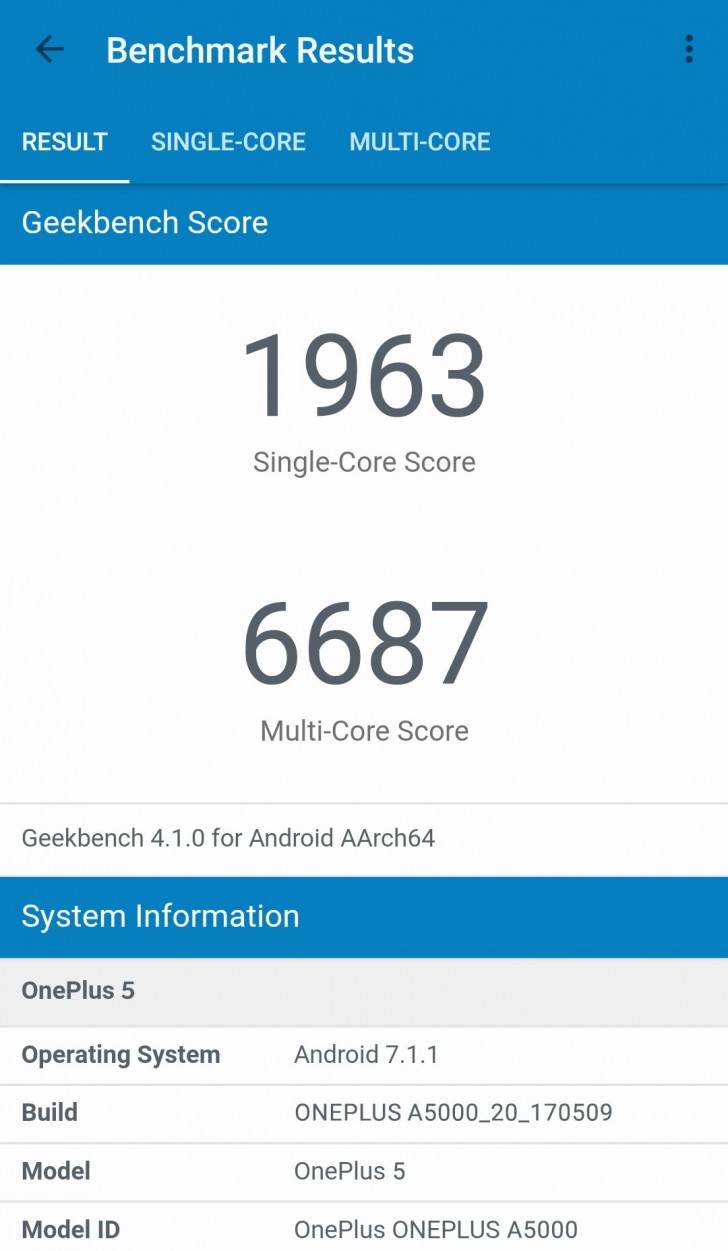 With a single core score at 1963 and multicore score at 6687, this benchmark result in GFXBench has out blown performance from the Galaxy S8 and Xperia XZ Premium with the same mobile chipset – Snapdragon 835.
While the benchmark scores doesn't fully represent the user experience for a smartphone, the OnePlus 5 still remains as powerhouse for the performance it offers.