It has been over 8 years of market experience for the Chinese smartphone maker OnePlus. Recently, OnePlus was found to trademark the OnePlus Pad term with EUIPO which hints that they might be making a new tablet.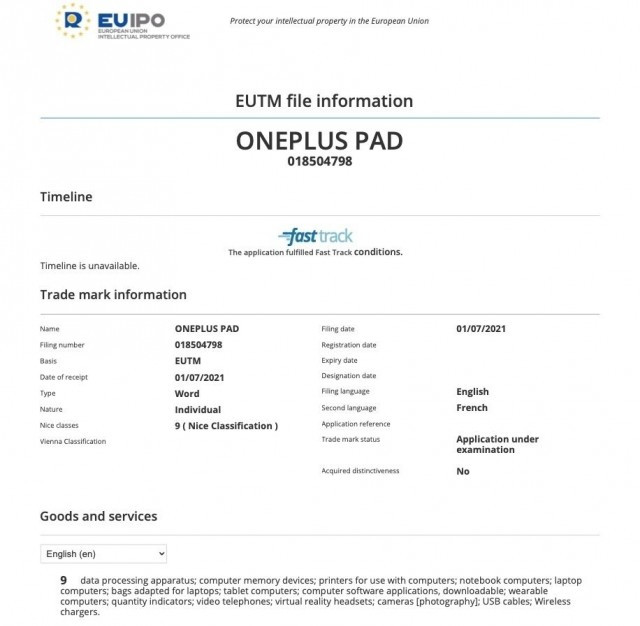 There isn't much data available for the so called OnePlus Pad. So far what's released only includes the model number.
It isn't much of a surprise that OnePlus is making their own tablet, as other smartphone maker has ventured in the tablet making business. Furthermore, current work and study from home culture also generated huge demands on tablets and notebooks where these manufacturer can benefits from the existing market demands.
More details of the OnePlus Pad should be available very soon.