Soon after the unofficial launch of the LG Nexus 5X, Satu Gadget is now bringing the mid-range OnePlus budget smartphone into Malaysia!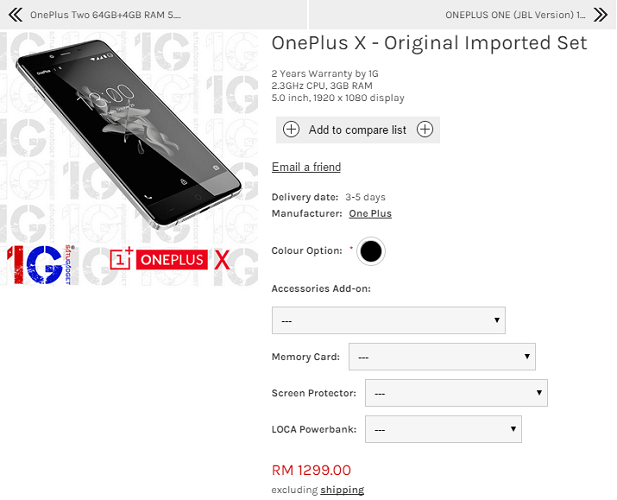 OnePlus X specifications:
5′ 1080p display
2.3GHz  Qualcomm Snapdragon 801 processor
2GB/3GB RAM+16GB ROM(support 128GB microSD expansion)
13MP rear + 8MP front camera
Dual SIM standby with Dual 4G LTE
Android 5.1.1
2525mAh battery
Unofficial RRP: RM1299!!
On a side note, Satu Gadget is one of the fastest mobile importer of Malaysia. With the OnePlus X launched last week, it is now available to buy in Malaysia today!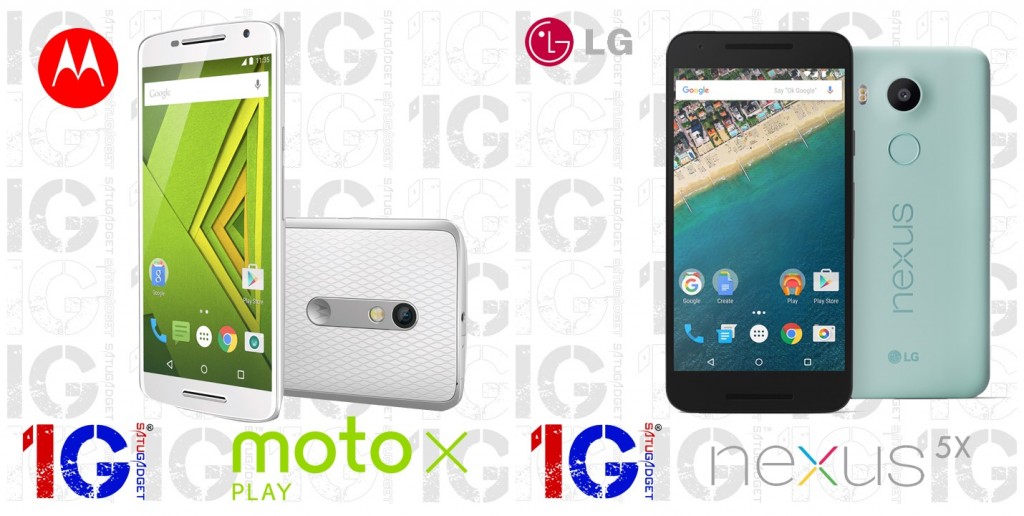 Meanwhile, the Motorola Moto X Play and the recent LG Nexus 5X is also available from Satugadget.com! The Moto X Play features a powerful 21MP camera and a 3630mAh large capacity battery! Besides, the LG Nexus 5X is the latest nexus released with collaborative efforts from LG and Google! It is powered by state of the art Qualcomm Snapdragon 808 flagship processor that delivers high performance for daily usage!
Pricing 
Moto X Play (RM1799, 16GB variant)
LG Nexus 5X (RM2088, 16GB variant; RM2488, 32GB variant)
Source: Satu Gadget