A month ago, OpenSignal has released a report showing the mobile network speed between December 2019 to February 2020. Their newest finding on all 5 major telco is here.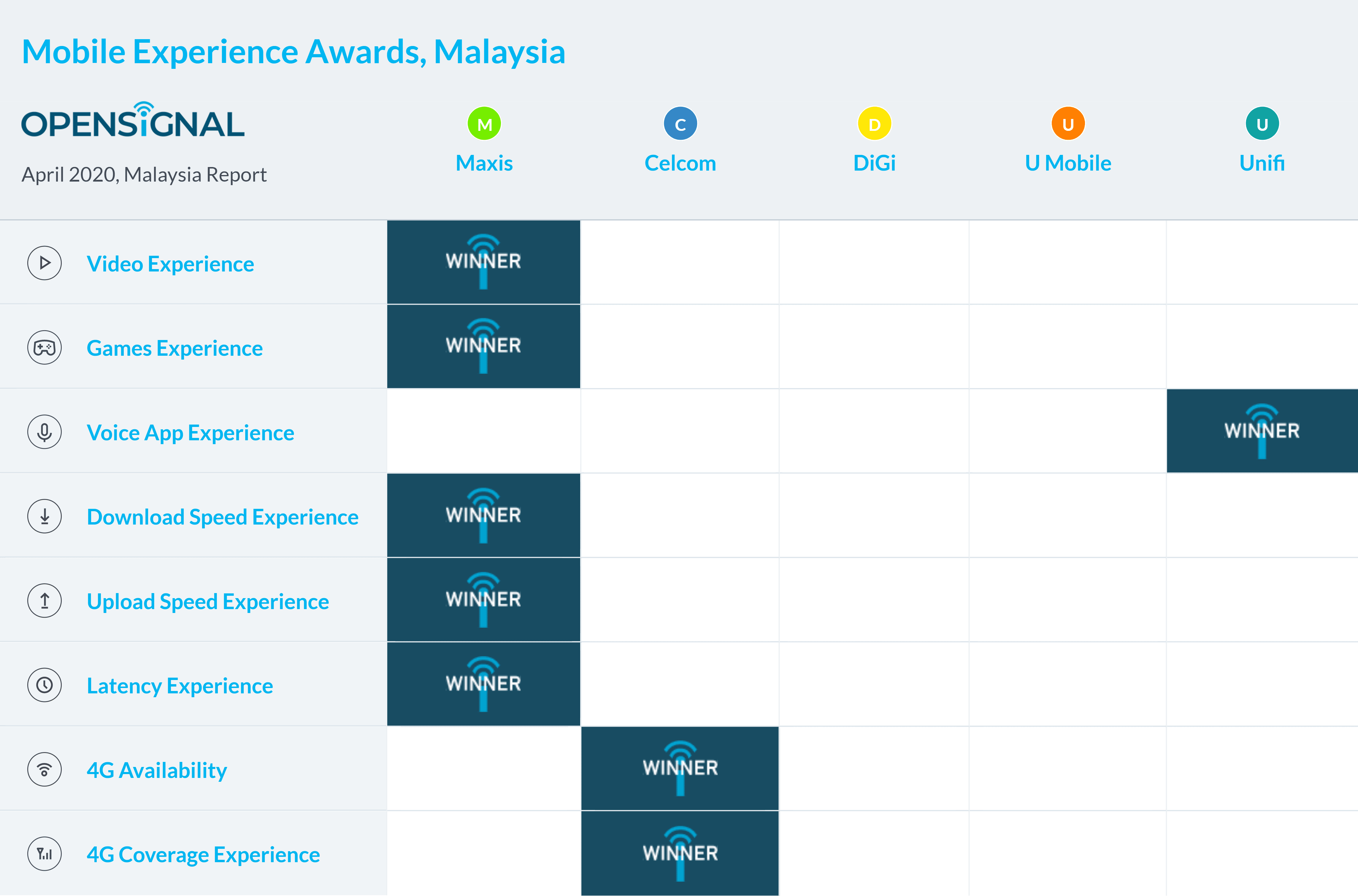 OpenSignal has taken 5 telco into comparison which are Maxis, Celcom, Digi, Unifi and UMobile. From the 5 local telco, all of them were compared against several criteria which are video, games, audio, 4G latency and availability along with download & upload speed.


The best performance in general goes to Maxis with the fastest upload & download speed and including games and video experience. Maxis also shows 5.5& improvement over the last quarter analysis.



Unifi also continues the leading position of the previous report in voice apps, such as Whatsapp, Skype, Facebook Messenger and other application experiences that need to convey information by voice. However the difference between all 5 telco isn't something significant.


As for Celcom, it is continuously stayed at 1st for availability and coverage of 4G networks. What is interesting is that Maxis and Digi have a combined coverage of 8.0 points. For availability, Digi has shown growth by 3.3% to 81.7% compared to the previous report.
The performance between 14 states does not varies significantly. However, Celcom still leads in availability especially in Sabah. Click here to learn more about the report.