A new report from OpenSignal, a company that specializes in wireless coverage mapping based on crowd-sourcing carrier signal quality from user worldwide. has analyzed mobile network connection over 95 countries around the globe. Their report shows that Korea has the best mobile network connectivity while Malaysians get to enjoy the second fastest mobile network in the entire Southeast Asia countries.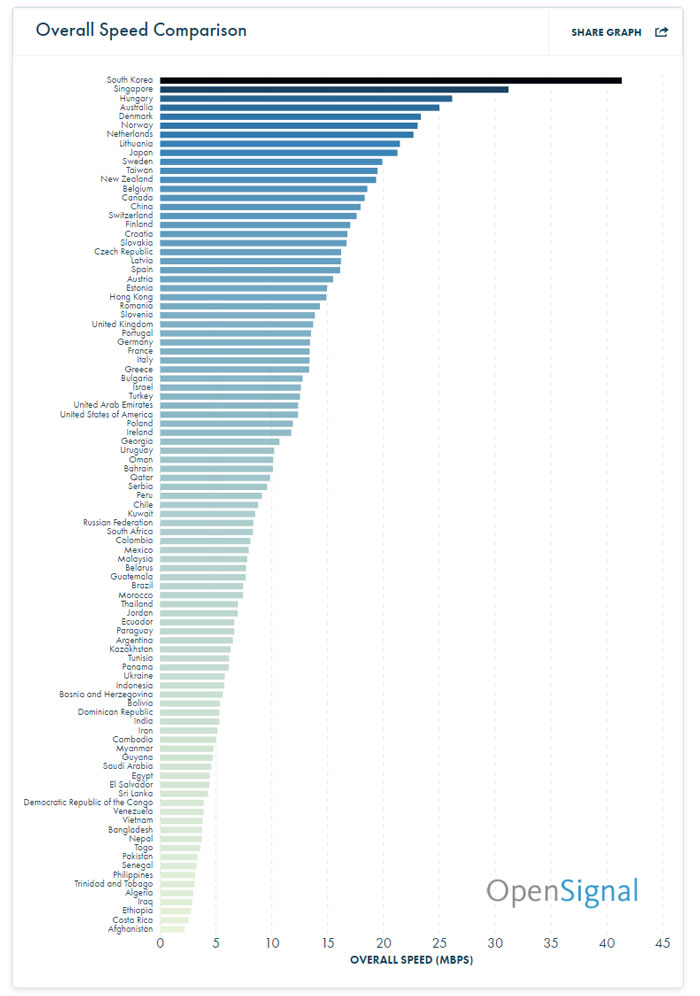 Koreans get to enjoy their mobile network with an average speed at 41.34Mbps followed by 31.19Mbps in Singapore, 26.15Mbps at Hungary, 25.01Mbps at Australia and 23.35Mbps at Denmark. Malaysia sits in the middle with 7.79Mbps and it is fallen behind Singapore as the runner up of the fatest mobile network speed in Southeast Asia.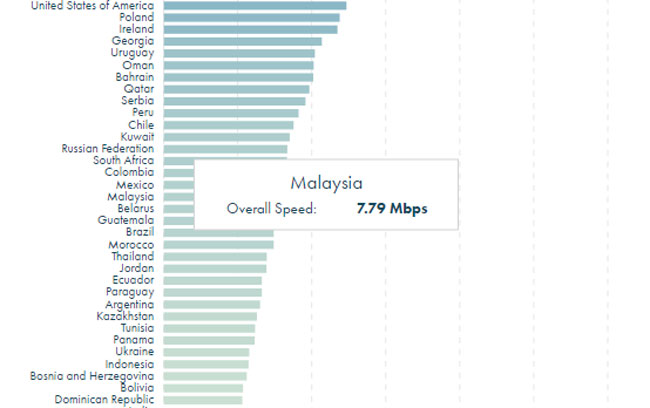 While Malaysians comes with  average mobile network connection speed at 7.79Mbps , reports has shows that Malaysians uses WiFi the least in comparison to Holland, China and New Zealand.
As the average mobile internet speed doesn't outperform some developed countries, it has shows that Malaysians are pretty satisfactory with their mobile network connection.
Source : amanz