Fifth generation mobile network (5G) is coming and 3G is soon discontinued in the end of 2021. Despite telco efforts to push 3G user to opt for 4G services, the newest OpenSignal report shows that 81.9% of 3G users in Malaysia has not been upgraded to 4G services yet.
There are three main reason why those user do not opt for 4G networks.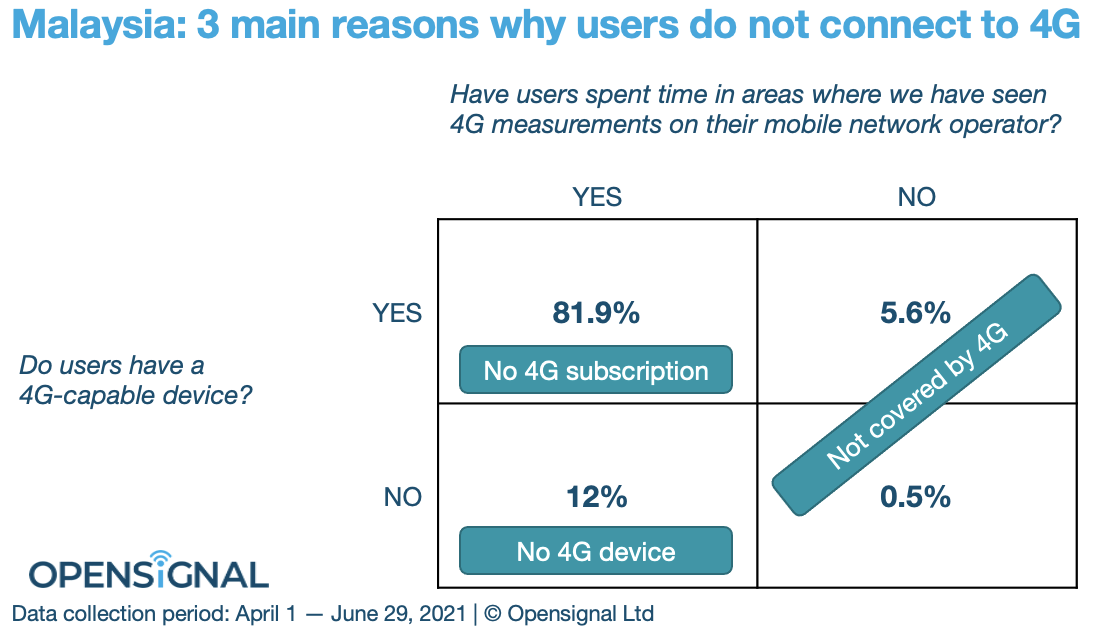 In a survey conducted by OpenSignal, 81.9% respondent reflected that they do not have 4G subscription and 12% of respondent stated that they do not have 4G devices. There are also some user who choose to disable 4G and continue the use of 3G in order to prolong battery life. There around 6.1% of the respondents stated that their area is not covered by 4G.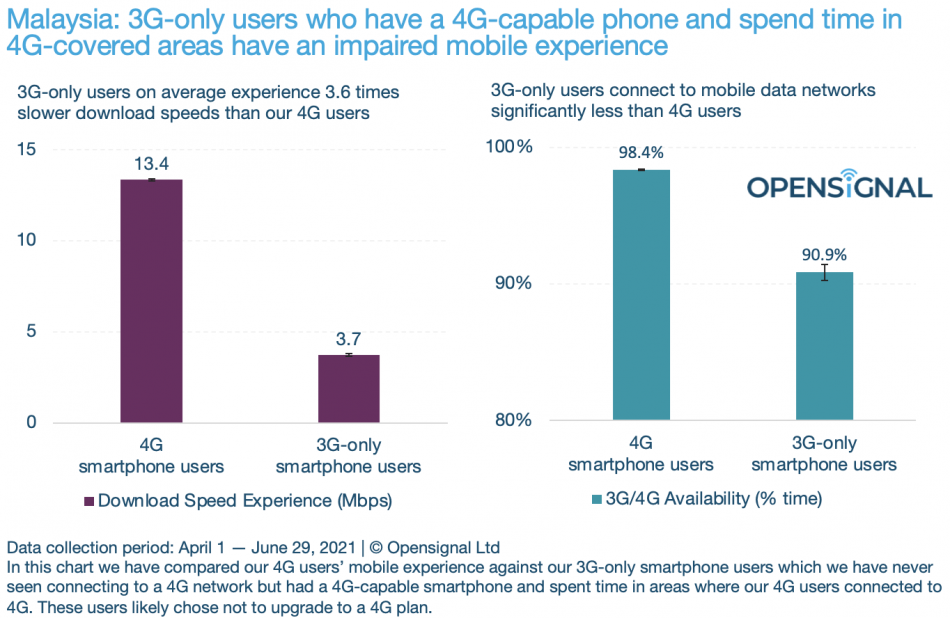 In contrast with 4G network, 3G user usually receive slower data transmission speed ranging at 3.7Mbps which is 72.1% slower than 4G user averaged at 13.4Mbps.
Apart from the faster internet connectivity, 4G network also provides greater clarity in communication over GSM. The VoLTE utilize LTE networks to provider a clearer voice transmission.