If you are a fan of OPPO, OPPO Malaysia has recently posted a new teaser containing an image of a unique waterfall image and captioned " The breaking new vision". This teaser is ultimately linked to OPPO F9 which has just been certified by SIRIM weeks ago which would likely be launched in the next few weeks.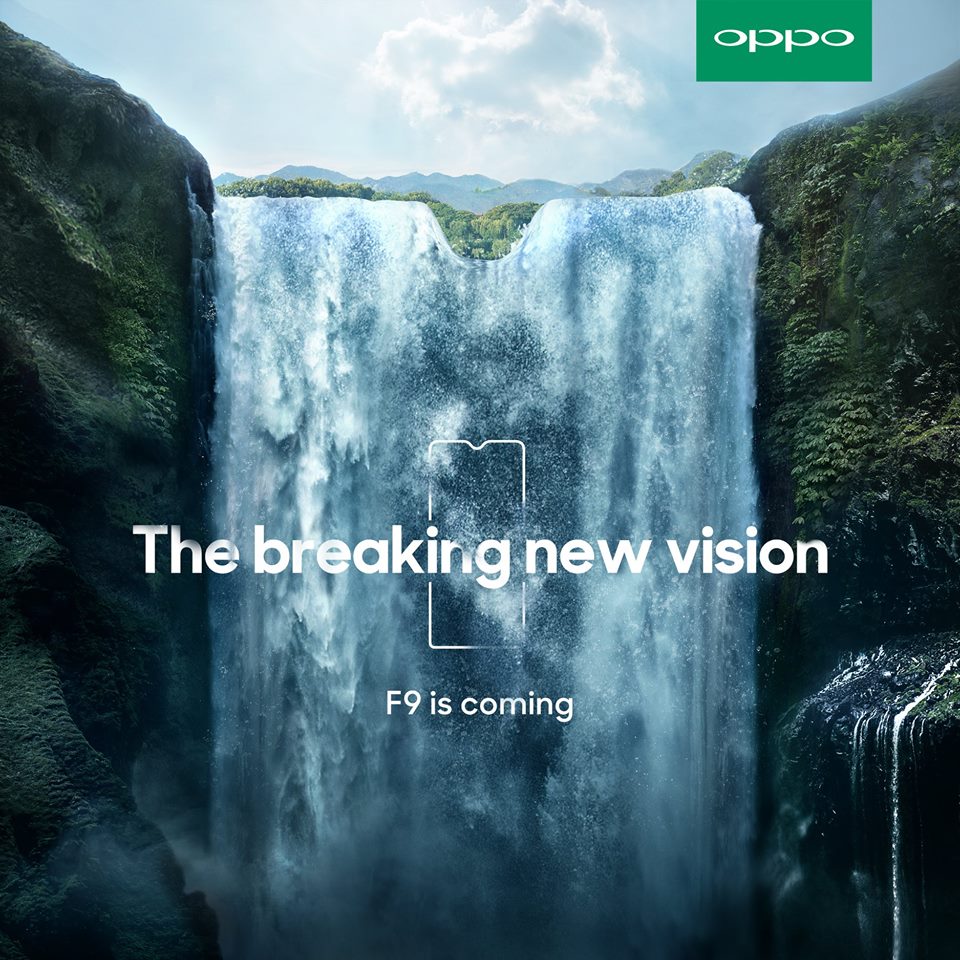 The OPPO F9 will have a display with a unique notch, something similar with the Essential Phone from the founder of android but the notch edges are more blended into bezels. A leaked image of the F9 shown below has depicted the OPPO F9 design which will be coming to Malaysia very soon.
And this is the new smartphone registered under OPPO.
Looks like OPPO fans will have a new choice for their next smartphone very soon!