Although the R9 was set to launch on March 17th this year, there isn't much images of the OPPO R9 available online. Just in today, OPPO official has released several teaser image of the OPPO R9 that highlight its ultra fast fingerprint recognition sensor with at 0.2 seconds.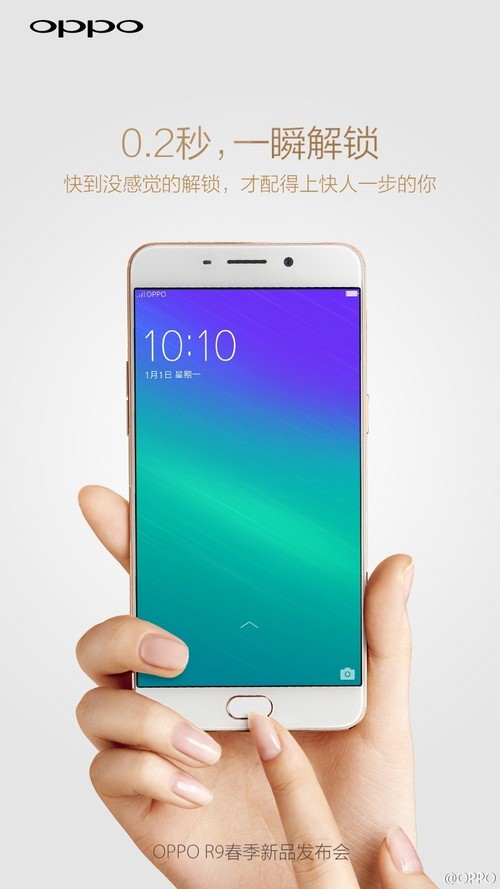 As seen on the teaser image, the fingerprint sensor is located on the front panel right on the home button. The OPPO R9 also comes with a ultra narrow bezel and a large screen to body size ratio.
According to rumors, the OPPO R9 is likely to priced at RMB 2498 (~RM1598) with OPPO R9 Plus priced at RMB 2998 (~RM1898).
Source: 25pp