With a short journey of few days till we march into December, it also marks the Christmas festive season is coming soon. If you are looking forward to get a christmas gift for your loved ones, it's time to hope onto Plaza Low Yet to check out these exciting deals!
The Christmas promotion starts from 2nd to 4th December this year and there are tons of prize to be given away when you participate in the competition and event listed below.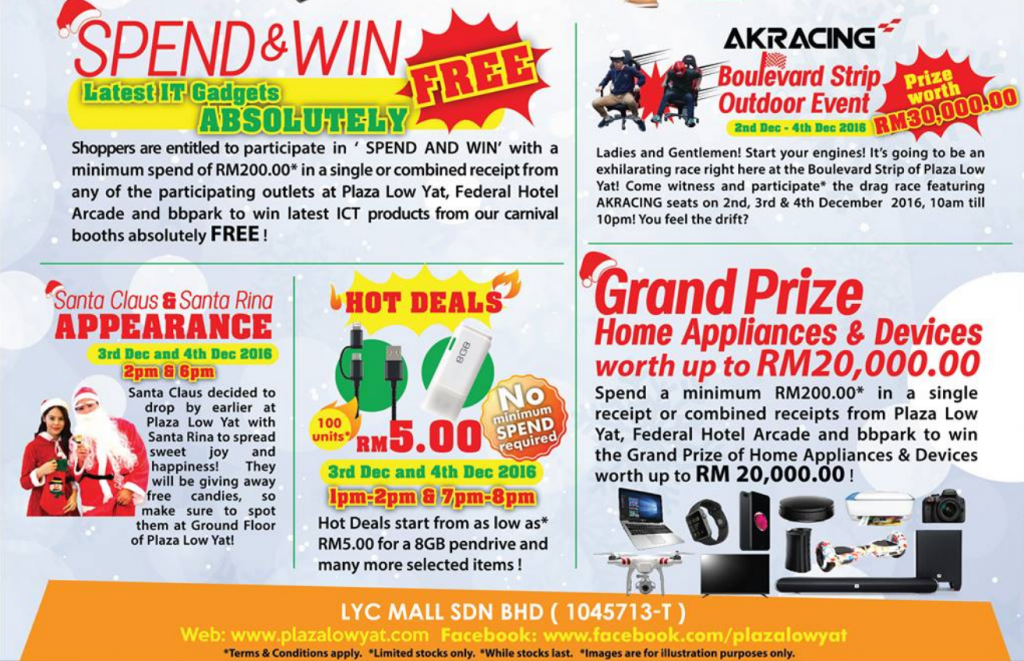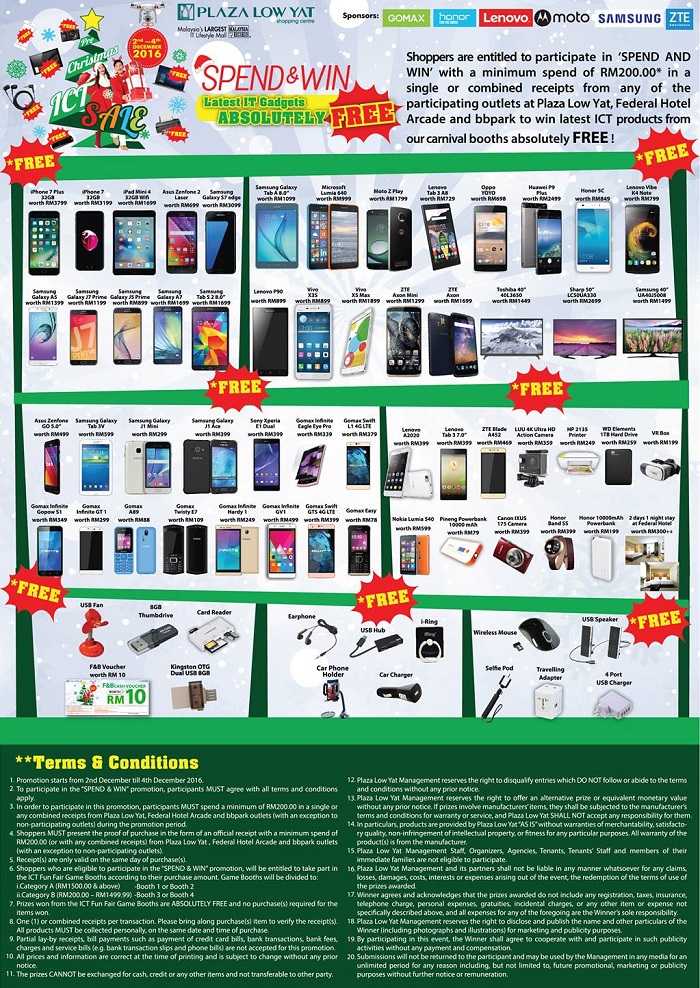 Besides, there are many products from the latest smartphone to power bank and even you could win some of these gadgets for free when you spend minimum at RM200. Heads up to Plaza Low Yat on that period and don't miss this great opportunity to get the latest gadgets at a discounted price!
Learn more at Plaza Low Yat Official Facebook Page