The new TM UniFi Advance 30Mbps and 50Mbps plan is one of the initiative for TM consumer to upgrade their fiber connection with a faster bandwidth with slight increment in monthly subscription fees. When the plan was initially launched, the 30Mbps Advance plan was comes with a monthly fee at RM179 per month while the 50Mbps is priced at RM229 per month. As the plan has ended today, the price for 30Mbps and 50Mbps are now reverting to their original price, which cost at RM199 and RM249/ month respectively!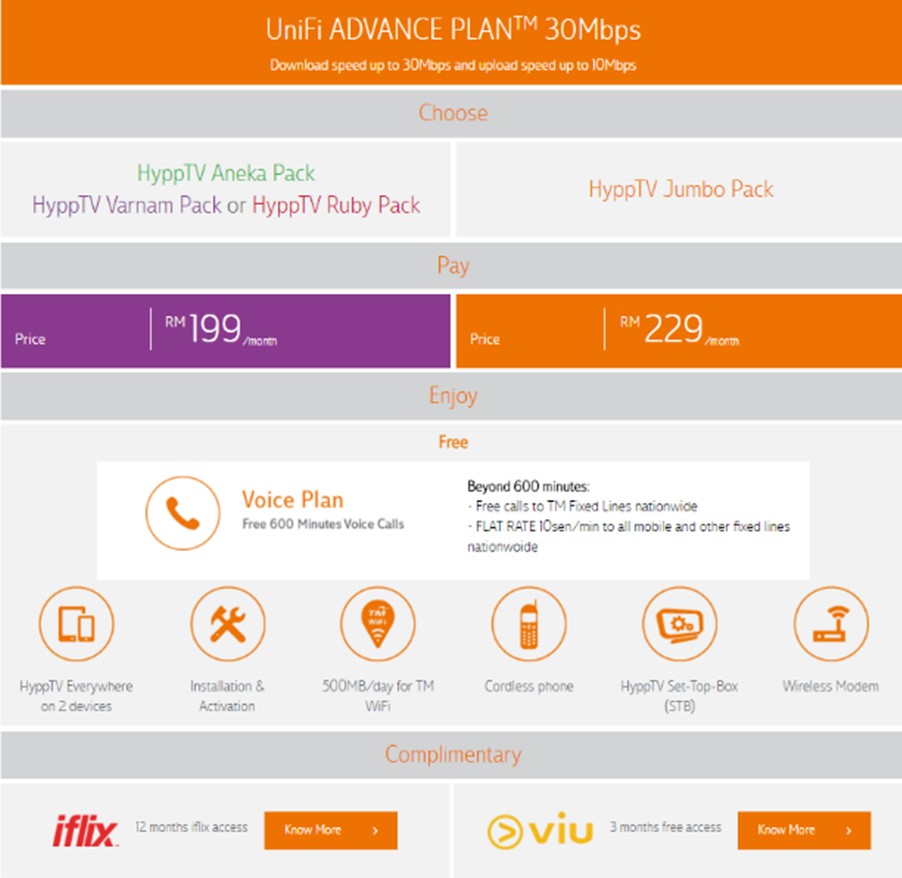 The cheapest RM199/month plan comes with 30Mbps of download bandwidth, HyppTV Aneka Pack and HyppTV Varnam or HyppTV Ruby Pack. The 50Mbps package then comes with HyppTV Jumbo Pack with monthly fee at RM229.
On the end of the promotion period for both UniFi plan, UniFi has increased the bandwidth for the upload speed which is now set at 10Mbps instead of 5Mbps previously. Besides, both plan also comes with 600 minutes free calls and 12 months complimentary iFlix subsription and 3 months viu subscription.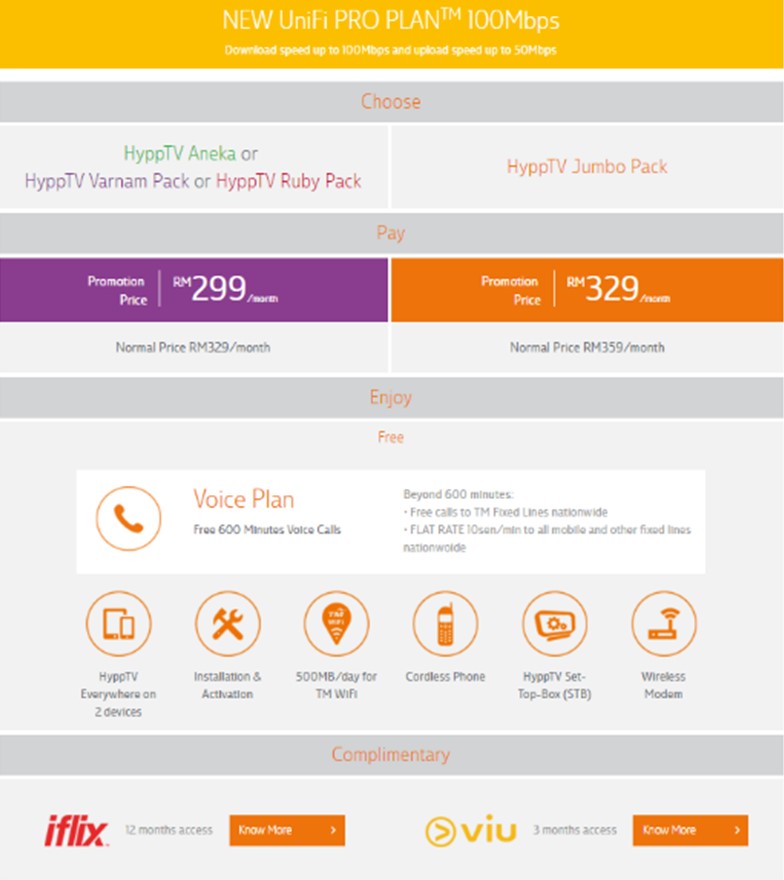 Although the promotional period for both plan has ended, new user is able to enjoy a large upload bandwidth for faster upload speed. Besides, you could also try out the UniFi Advance plan for a month but only limited to online registration only.
Source : soyacincau