Just in today, the world renown mobile chipset manufacturer has just launched the new generation of Snapdragon processor. These are the Snapdragon 653, 626 and 427 that are distinguished in the mid-range and entry level classification. All 3 new chipset above will support Quickcharge 3.0 which promises 4x faster charging than conventional charger. Besides, the dual camera support on the Snapdragon 800 series SoC is now avaialble on some of the Snapdragon 400 and 600 series chipset.
Snapdragon 653
The Snapdragon 653 is based on 28nm HKMG architecture that offers 10% more performance than older 652 SoC. It can now support up to 8GB RAM and download/upload speed at 300Mbps and 150Mbps.
Snapdragon 626
The Snapdragon 626 is successor of Snapdragon 656 that are based in 14nm architecture and support Qualcomm TruSignal amplification technology that aids in signal retrieving in weak radio area.
Snapdragon 427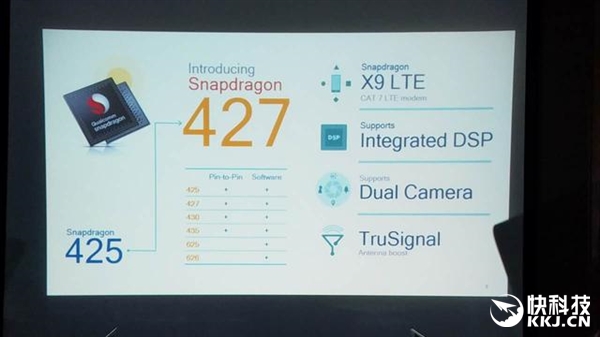 The Snapdragon 427 is an entry level chipset based on 28nm manufacturing process and support dual camera. It is also one of the entry level chipset that feature the TruSignal amplification technology mentioned above.
The Qualcomm Snapdragon 653 and 626 will be appearing in commercial market in Q4 2016 while the Snapdragon 427 will be available by Q1 next year.
Source : 快科技