As one of the chipset manufacturer who hold major share in smartphone and gadgets industry, the quickcharging technology has been elevated exponentially when the QuickCharge 4.0 is first unveiled on the latest Snapdragon 835 SoC. Recently, Qualcomm has unveiled the new enhanced version of QuickCharge 4.0 known as QuickCharge 4+ that brings the charging speed to next level at a cooler temperature.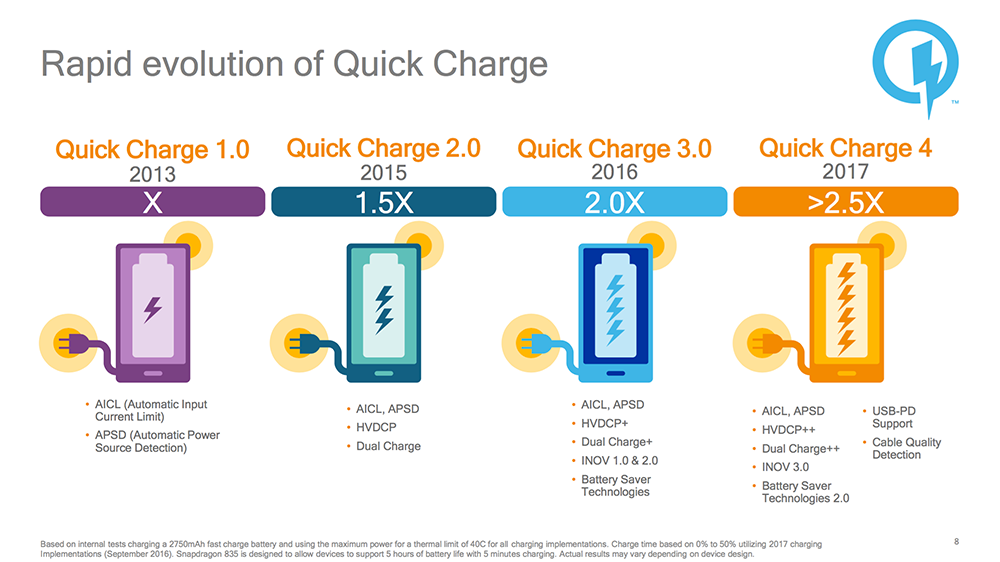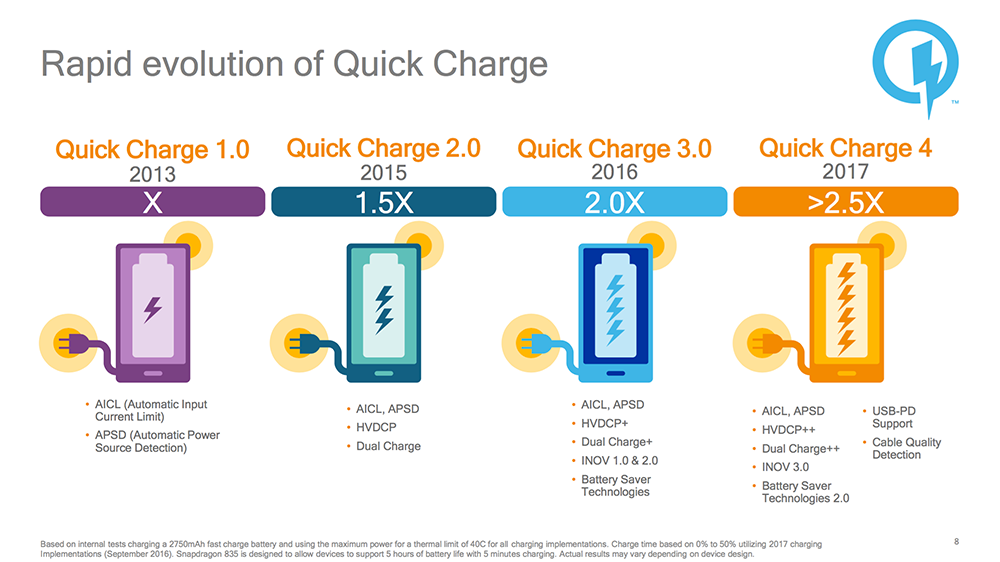 The Quick Charge 4+ technology brings up the charging speed 15% faster with the Dual Charge and the charging efficiency has increased 30% at lower temperature. The new advanced algorithm monitors circuit board temperature and reroute the electric flow through the circuit with lowest temperature to achieve high efficiency and faster charging.
Currently, the QC4+ is first supported in the nubia Z17 smartphone that had just launched recently. There will be more and more smartphones powered by Snapdragon SoC in the future.