With the expansion of mobile wallet in Malaysian market, there has always been a wide choice of mobile payment solution that isn't unified as one. After Samsung, Google, Boost and other financial institution launched their own mobile payment solution, the gaming company based in US now brings their mobile payment app – Razer Pay into Malaysian market today. Razer Pay can be used for prepaid reloads, game currencies or signing up Spotify and iFlix. To expand its usage and familiarity for Malaysian, Razer is now giving out RM10 credits when you sign up a new account by 4th of July!
Apart from reloading your mobile prepaid account, you can utilize it for Steam Wallet, Blizzard Balance, Sony PS Voucher, Garena Shell and other game/ platform wallet code and currencies. There is an inbuilt QR payment scanner and it is possible that retailers will soon support Razer Pay as mobile payment solution in their offline stores.
Prior Razer Pay, this app is originated from One2Pay developed by MOL Global. After acquisition of 65% of its shares, Razer has revamped the One2Pay to Razer Pay which is eventually launched in Malaysia today.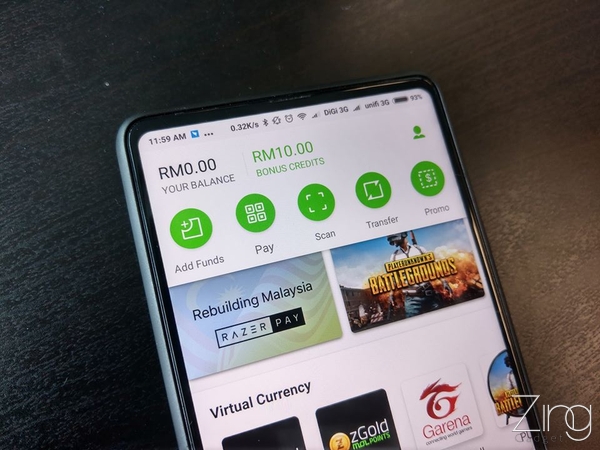 With RM10 in your wallet ready to spend, what are you waiting for? Download Razer Pay in Google Play Store and Apple App Store today!