With the earlier leak on the coming 2nd generation Razer gaming smartphone, the alleged Razer Phone 2 has appeared on Geekbench with some result promising a premium hardware. Let's have a look below!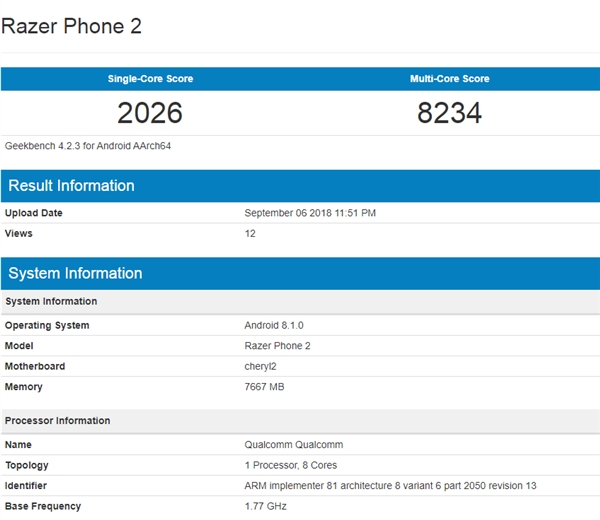 On the 7th this month (today), Razer Phone 2 has silently appeared on Geekbench with a single core score at 2026 and multicore score at 8234. It is being powered by Snapdragon 845 and 8GB RAM that runs on Android 8.1.
While the specs appears familiar with the common range of high end smartphones, the Razer Phone 2 brings the 2nd generation IGZO display from Sharp with 2560 x 1440p resolution. It also supprots Qualcom Q-Sync technology with 120Hz refresh rate to ensure maximum and fastest response during gaming.
Let's keep our expectation high and see what do they offer in their final product