The 24th November of 2015 marks the date that Xiaomi launch its new products such as the Redmi Note 2 Pro, Mi Pad 2. The Redmi Note 2 Pro is the first Xiaomi smartphone to sports a fingerprint sensor on the rear and comes with relatively high performance hardware. After few months of the Redmi Note 2 launched in Malaysia, Xiaomi is soon to announce the Redmi Note 3 in China!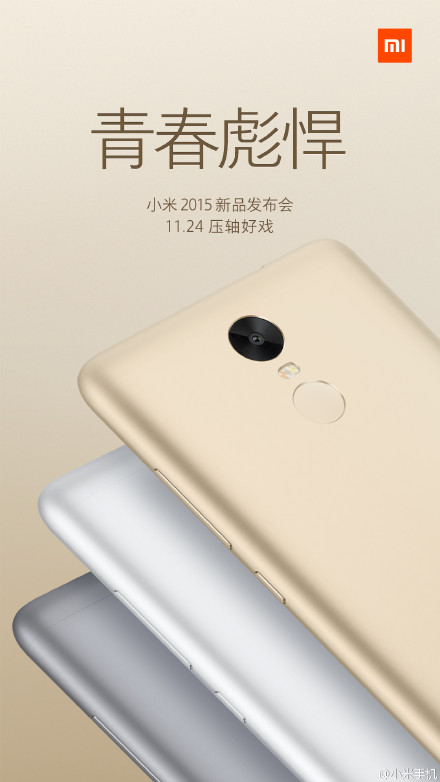 After posting up this news, Xiaomi has received some rant who just purchased the Redmi Note 2. Those fans complained about their recent purchase of Redmi Note 2 prior the announcement for the Redmi Note 3 launch.
The Xiaomi Redmi Note 3 comes with 3 color choices that are gold, silver and grey. Nevertheless, let us expect more Redmi Note 3 news in tommorow product launch event!
Source: Weibo