Recently, Samsung Mobile Malaysia has posted a teaser captioned "It all begins with A. Hold your breath." along with the water droplets on the bottom which silently hints that their next A series smartphone will comes with waterproof features. Nonetheless, it is now confirmed that the new generation Galaxy A (2017) will be IP68 water and dust resistant certified and likely to be revealed on CES2017 January next year.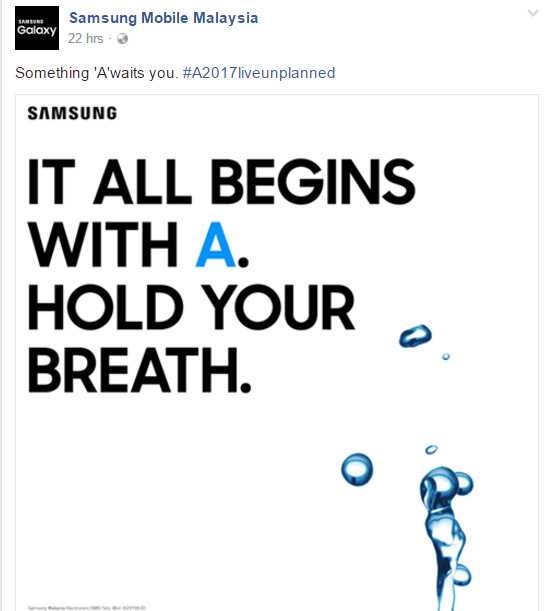 According to latest rumors, the Galaxy A7 (2017) will be featuring a 5.5 inches Full HD display, Exynos 7870 clocked at 1.9Ghz and a 16MP front and rear camera. For the Galaxy A5, its display will be shrunk to 5.2 inches but the RAM capacity still remains the same at 3GB and 3000mAh battery.
All of these models and specification will be revealed officially on CES 2017 by next year. Stay tuned!