A new Samsung mid-range smartphone has just recently appeared on GFXBench benchmark website with the reveal of some of its specification. The newly leaked Samsung smartphone comes with the model number SM-A730x in which the number follows the Galaxy A7 model trend. If not mistaken, this will be the next generation Samsung Galaxy A7 launching next year.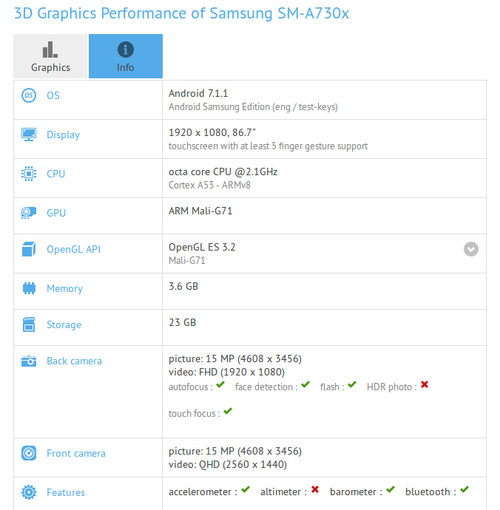 According to GSMArena, a new Samsung SM-A730X appears on GFXBench which is the alleged Galaxy A7 (2018) as the 2016 and this year model at A710x and A720x.
In terms of specifications, the Galaxy A730x comes with Full HD display, 4GB RAM, 32GB ROM and 16MP front and rear camera. Similarly with 2017 model, both runs on Android 7.0.