Earlier this month, the alleged design of the new Samsung mid-range J series smartphone has been leaked online. The new Samsung Galaxy J7 comes with a newly designed rear panel with a metallic highlight on its camera. Meanwhile, the specifications has reappear on GFXBench which can be seen as an upgrade.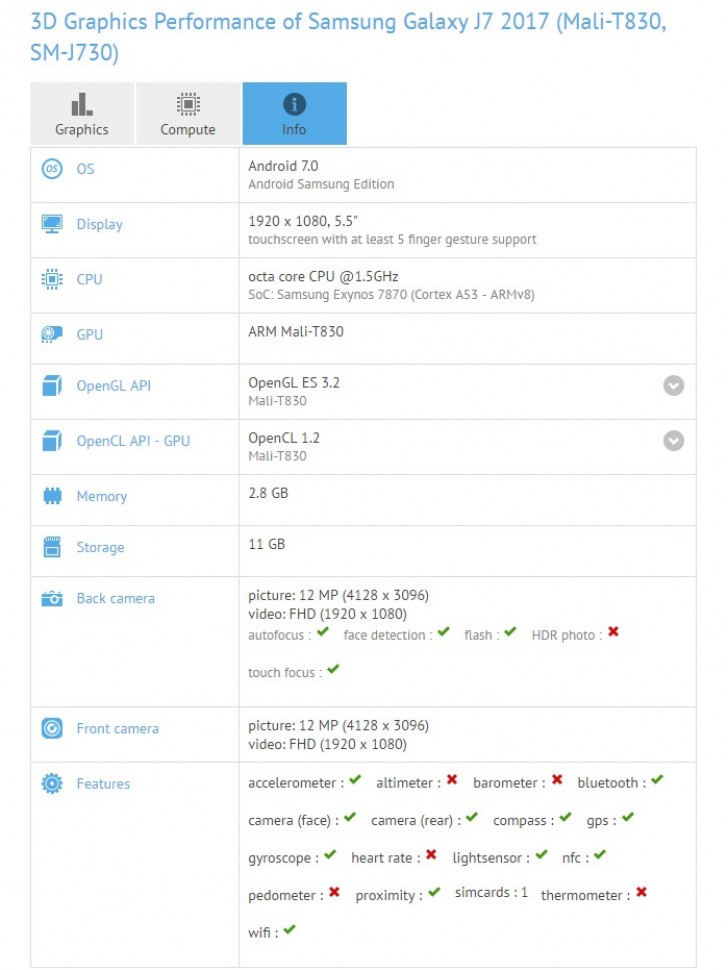 The new Galaxy J7 (2017) comes with 3GB RAM, 16GB ROM and a 5.5 inches Full HD display. It also has a 12MP front and 12MP rear camera, decent enough for casual shots.
While it first appeared in GFXBench with Snapdragon 625 and 2GB RAM, the new updated specifications shows a significant upgrade in performance over the same model. As the pricing and launch date is unclear, we should expect that it will be available locally anytime soon.
Source : Phone Arena