With the Samsung Galaxy S7 and S7 Edge has been highlighted as the Samsung flagship for year 2016, Samsung has added some new design improvements and new features despite having nearly identical design with the previous Galaxy S6. According to a report by PhoneArena, an overseas company named IHS has done a complete breakdown for each piece of hardware used in the Samsung Galaxy S7, and found that the total hardware cost is around USD 255 (~RM1052). This base cost is almost nearly identical with the base hardware cost as the Galaxy S5 launched few years ago.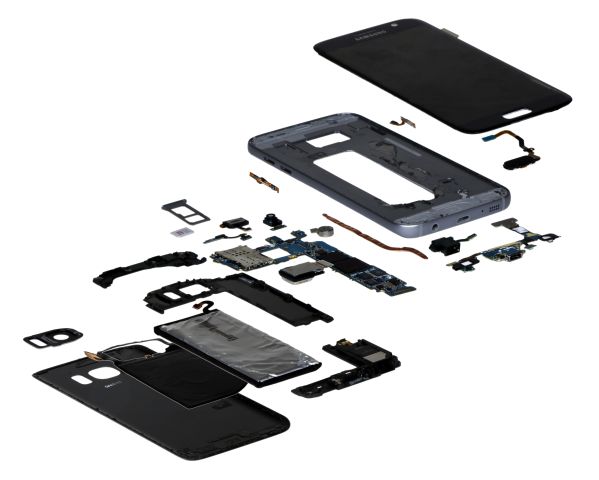 One of the most expensive hardware found on the Samsung Galaxy S7 is the Qualcomm Snapdragon 820 chipset. It cost around USD $62 (~RM256) which costed around 25% of its base price. Samsung will also be exporting the Galaxy S7 powered by Snapdragon 820 to US market while the Exynos 8890 will be made available in some other countries.
Meanwhile, the 12MP dual pixel camera is priced at USD $13.70 (~RM57) and the Super AMOLED display for $ 174.30 (~RM719). The cost for assembly is around $5 per unit (~RM21). Nevertheless, there pricing for the materials and glass panel was not included above. It is also note that the RM1052 base cost excludes the fees spend in marketing, advertising and research and development.