The design of the LG G5 has been kept mysterious for few months while there are lot of Samsung Galaxy S7 and S7 Edge design leaks appeared on the internet. Just on today, the LG G5 and the Samsung Galaxy S7/ S7 Edge has appeared on one of the Dubai online shopping site with pricing revealed. Without further ado, let's have a look on the real design of these 2 new smartphones!
Samsung Galaxy S7 Edge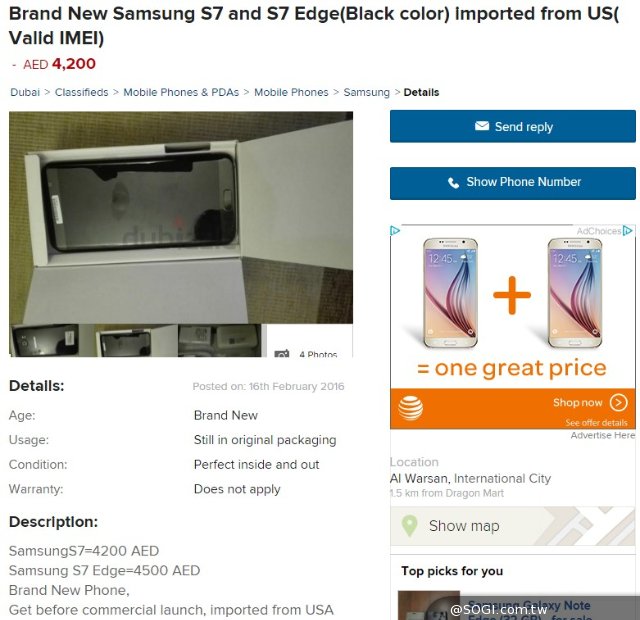 LG G5 design and pricing revealed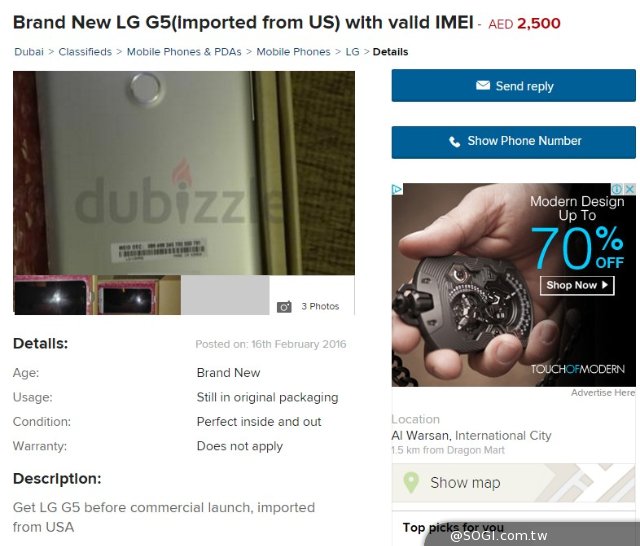 According to Dubbizle, all 3 new smartphones are direct import from US. The Samsung Galaxy S7, S7 Edge and LG G5 are priced at AED 4200, 4500 and 2500 (approximately RM4770, RM5111, RM2893) respectively.
Shocked by its price tag? The pricing of these smartphone might not be official.
Picture Source: Dubizzle 1, Dubizzle 2 
Article source: Sogi.tw (Copy of content is strictly not allowed)