Samsung has launched the Galaxy Z Flip few months back and it is one of the unique foldable smartphone along with its rival – Motorola RAZR 2019. The Galaxy Z Fold has a vertical folding design unlike the Galaxy Fold and it will be available for pre-order from 30th April onward.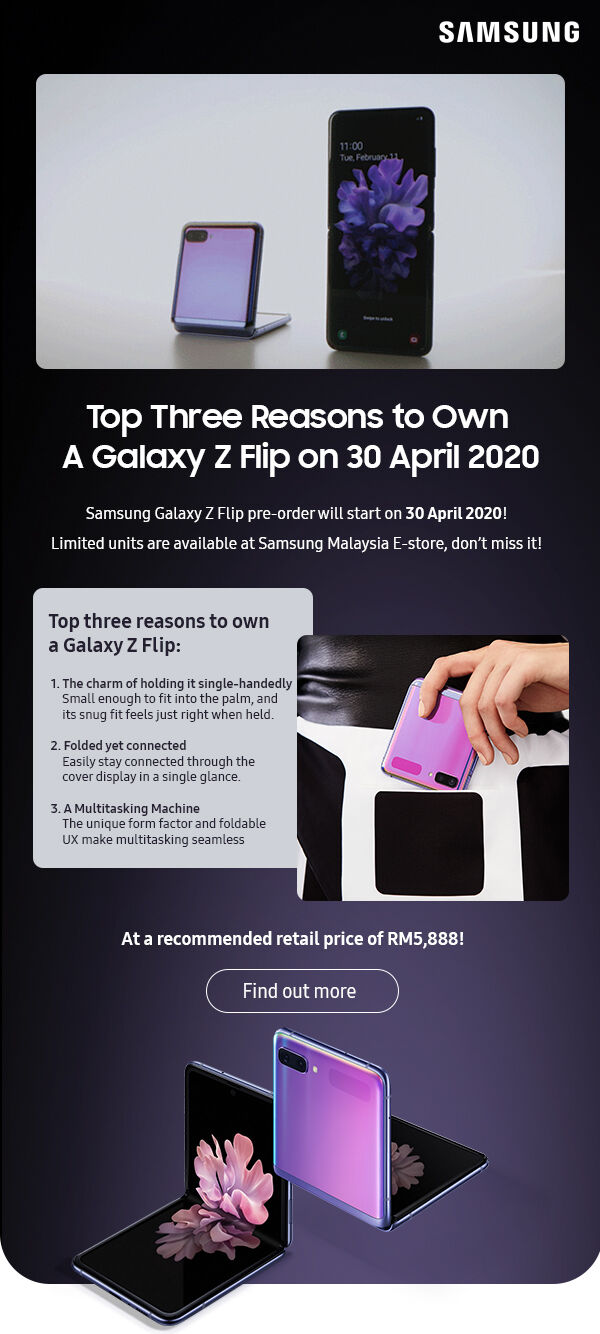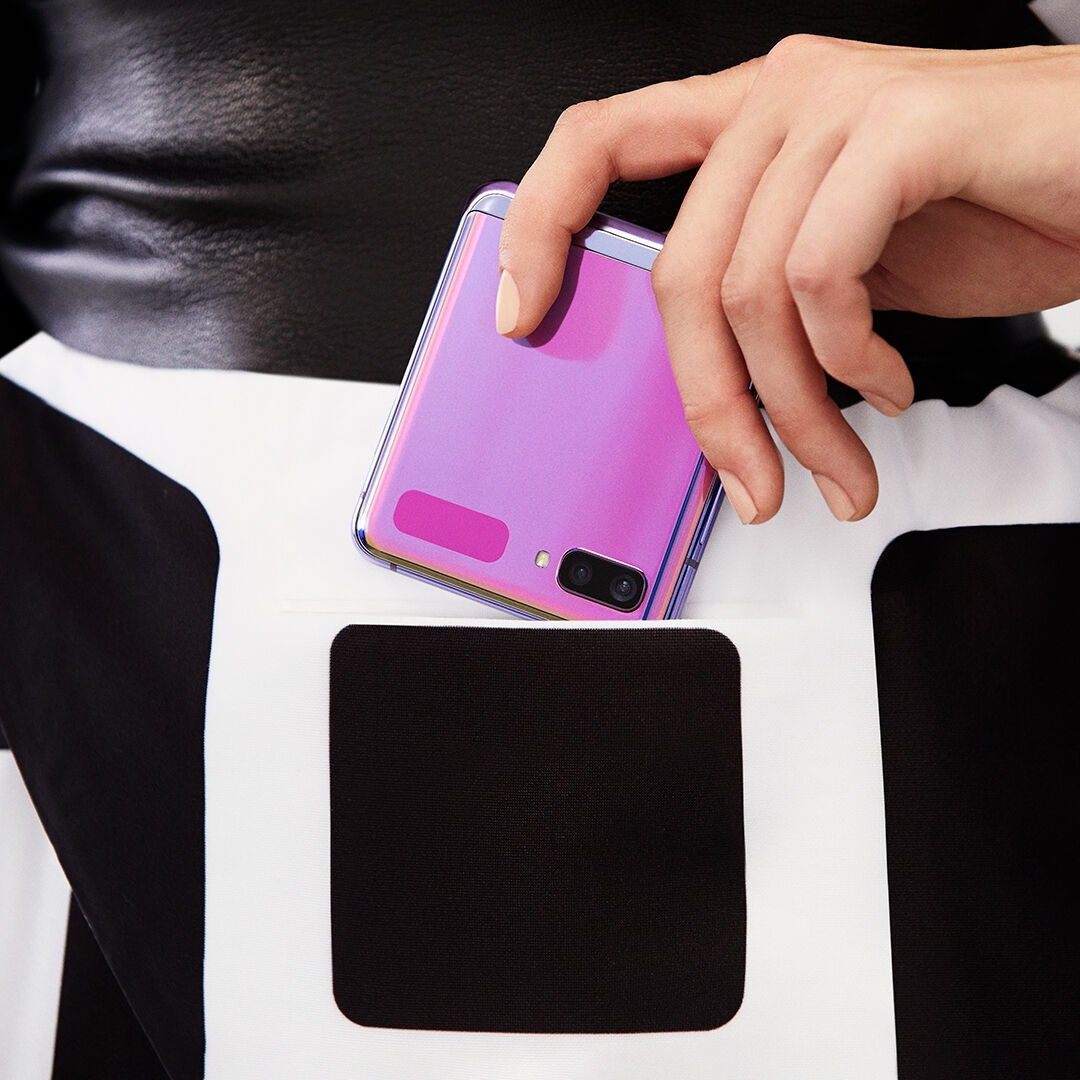 The Galaxy Z Flip has a rather small design once folded and can be inserted to any pocket. You don't have to worry about scratched screen in pocket or handbag as it is covered. There is also a small exterior display which slows the clock and date.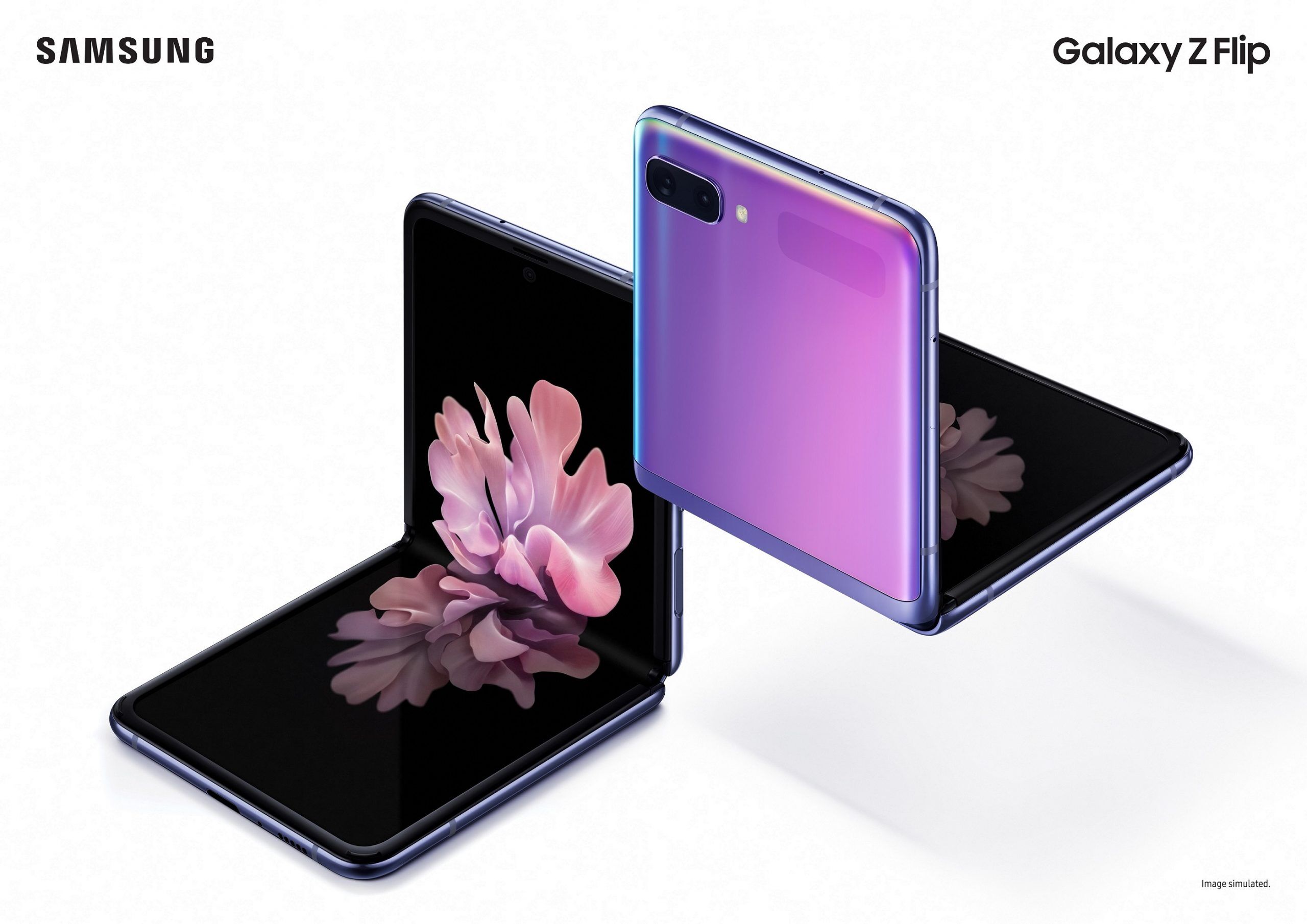 Taking its advantage of the Galaxy Z Flip design, it is made to support multitasking mode where showing both apps at once with splitscreen format.


The Galaxy Z Flip will be available for pre-order by 30th April this month. You can visit Samsung online store and chose your preferred colour and perform payment. Device will be arrived within 5 days.
Currently, the Samsung Galaxy Z Flip retails at RM5888 and it is available in Mirror Gold, Mirror Black and Mirror Purple. For more details of pre-order campaign, please click here.