Samsung reputation has taken a big hit with the series of Galaxy Note 7 explosion and its global recall. The smartphone that spontaneously caught in flame has been happening soon after those handset are available to consumer and happens during charging. As majority of consumer pointed fingers towards its battery, Samsung has officially put the Galaxy Note 7 into test and it finally revealed why does the Note 7 burst into flames.
According to Samsung mobile CEO DJ Koh, the main reason behind self igniting smartphone is caused by a battery with a faulty design. While pushing their battery towards the edge of innovation, Samsung has set a new standard for its battery but its specifications and design are faulty and this issue hasn't been discovered before its launch.
For the battery on Galaxy Note 7, there wasn't enough room between the heat sealed protective pouch around the battery and its firmly packed design further put each battery corner into stress. This eventually results in electrodes inside battery to short-circuit and caused fire. This is applicable for battery sourced from Samsung own subsidiary company, Samsung JDI.
As for second manufacturer Amperex Technology Limited, insulation tape that should be covering the cells are missing and its battery has thin separator and protrusions inside cell which result in damage of cathode and anode. It then caught fire when both come into contact.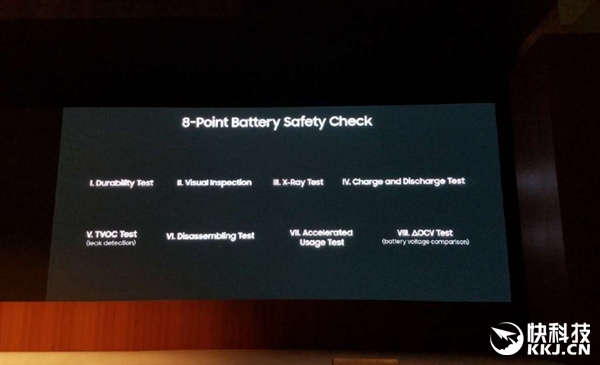 To prevent such unfruitful incident to happen again, Samsung has implemented 8 point battery safety check and stronger quality assurance measure to enhance the reliability and safety of its hardware.
Source : mydriver