As promoted on their recent teaser, Samsung Malaysia will be launching a new smartphone by the 11th of October this year and it was captioned with "4x fun", which silently pointing towards the alleged quad camera smartphone from Samsung. As it is confirmed that a new phone is coming to Malaysia by 11th October, it could highly likely be the Samsung Galaxy A9 Star Pro!
T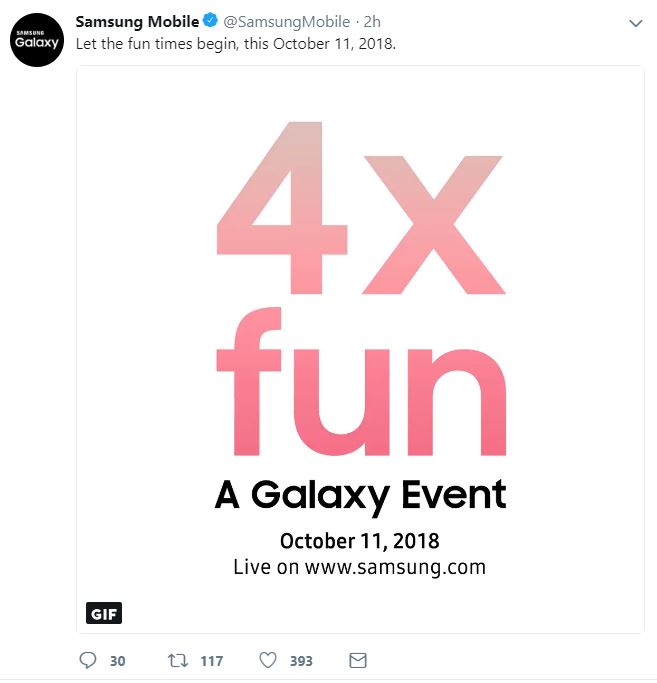 he leaked quad camera smartphone shown in the thumbnail has a rather long name – Galaxy A9 Star Pro and it comes with 4 rear camera. While the teaser doesn't specifies what smartphone could it be, some speculates it could be 4x optical zoom (well that's reasonable), but how about the more ludicrous Galaxy A9 Star Pro where the name could be changed later?
Just when you think the Huawei tri-camera is crazy, how about this 4 camera Samsung phone coming to Malaysia next month? See you this October!