As many rumors has appeared online that the next Galaxy phablet, successor of the Galaxy Note 5 will be officially announced on the 2th August this year. This is confirmed the official media invitation letter that was distribute to media and leaked on SamMobile. It shows that the launch of the Galaxy Note 7 will be dated on the 2th August.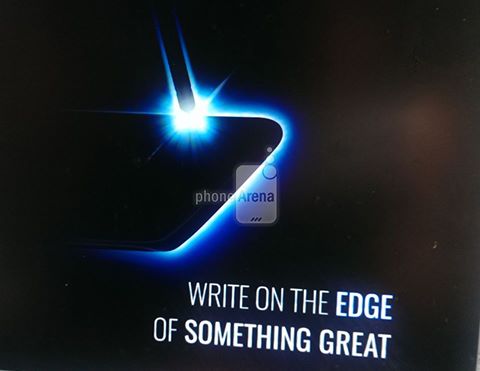 Within the media invitation letter comes with the slogan of "The next edge is just around the corner". This ultimately indicate that the Samsung Galaxy Note 7 is going to feature a curved edge screen as first seen on the Galaxy S6 Edge!
The reason why Samsung has skipped the Note 6 is because of model numbering, as the Samsung Galaxy S7 and S7 Edge has been launched in the market right now. Nevertheless, the Samsung Galaxy Note 7 is going to be the next big thing launched in end of this year, sporting hardware such as Snapdragon 823, 5.78 inches 2K display, 6GB RAM and 12MP/8MP camera combination.
Source : Mobile Magazine