While everyone shifted their focus onto the Samsung Galaxy S7 that is to be introduced in the Mobile World Congress 2016, Samsung has launched a new chipset for the mid-range smartphones. One of the mid-range smartphones to feature such 14nm processor is the Galaxy S7, in which we will touch on it later. 
The Exynos 7 Octa 7870 uses the 14nm FinFET manufacturing process with 8x 1.6Ghz Cortex A53 processor and a LTE modem with download speed up to 300Mbps. It also can supports Full HD video recording and playback at 60fps and can shoot photos up to 16MP.
Samsung stated that this new System on Chip has a lower power consumption and 30% more power saving in comparison with 28nm chipset.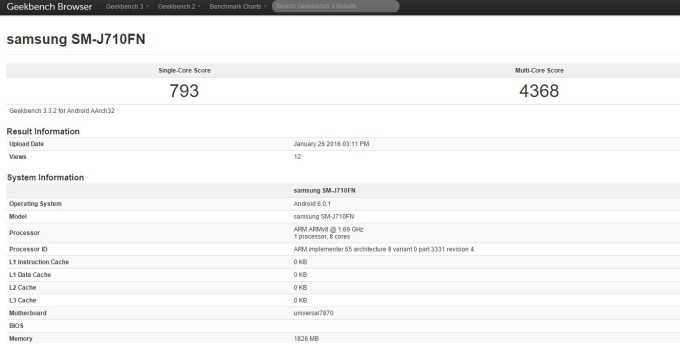 The new Samsung SoC is said to be powered on the new Galaxy J7 (2016). It is said to feature a 5.5 inches 1080p Full HD display and 3GB RAM along with 16GB ROM. It is unsure whether Samsung will add a microSD slot for this smartphone. Nevertheless, it will features a 12MP rear and 5MP front camera and even have a chance to support fingerprint unlock technology.
Samsung has not unveil the exact date for the Galaxy J7 (2016) but it is exepected to show case in 2016. With all the mid-range specifications equipped in the J7, this smartphone would cost around RM1000 to RM2000.
Source : 25pp