Samsung Malaysia Electronics announced the launch of the Samsung PRO Endurance MicroSD card which design for non-stop recording of CCTV footage, door cam, vehicle camcorder and policing video recorders. It is designed for better endurance and durability for non-stop capture and replay.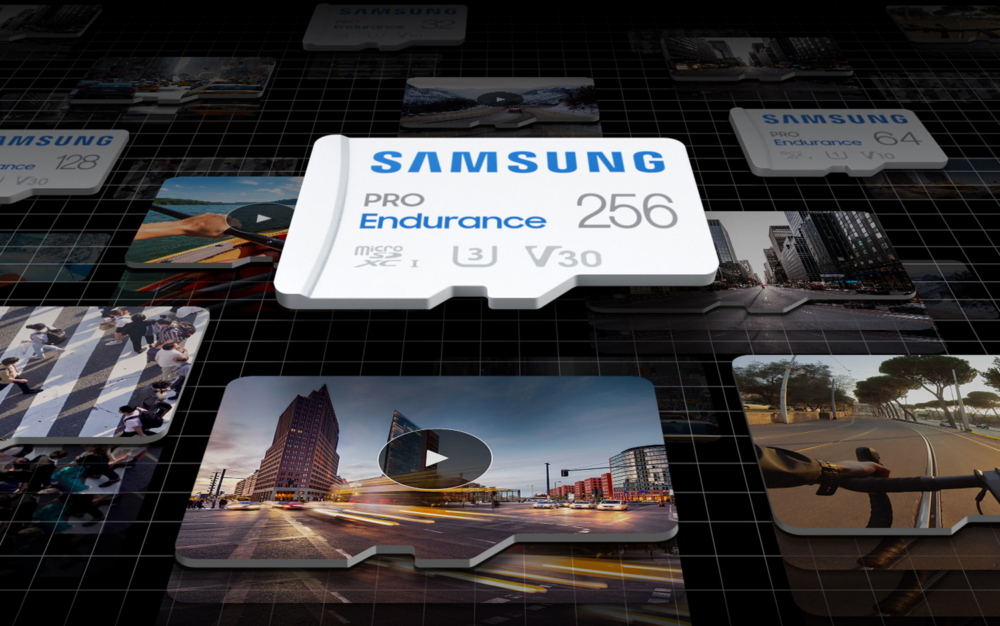 Featuring Samsung's reliable enterprise-grade NAND flash memory, the PRO Endurance card offers up to 16 years (140,160 hours) of continuous recording time to ensure critical moments are captured. This means a single PRO Endurance memory card will last as long as 33 classic speed-focused memory cards, saving the cost of frequent replacements and providing greater reliability for uninterrupted video surveillance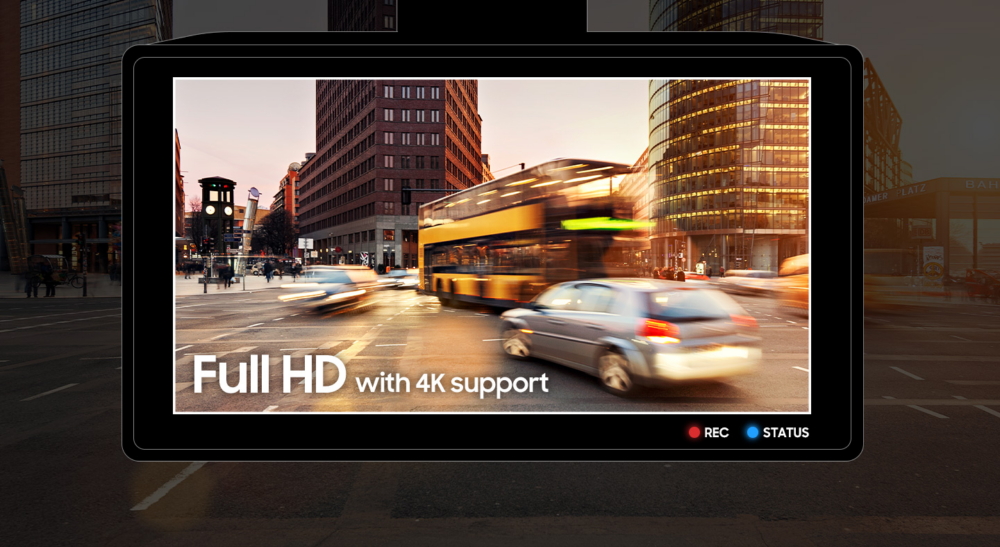 Samsung's new memory cards also offer read and write speeds of up to 100 MB/s and 40 MB/s per second, and rated at Class10. It's video speed classes is rated up to U3 (UHS speed class 3) and V30 (video speed class 30). The card is ideal for handling large, high-resolution files, while also supporting uninterrupted recording and playback in Full HD and 4K resolution.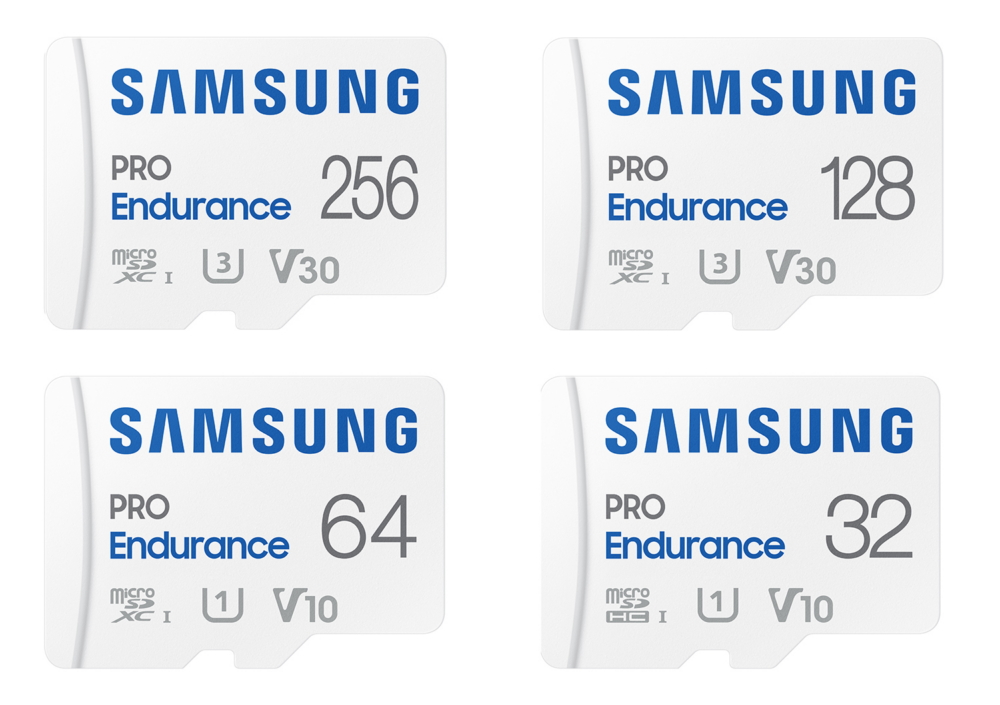 Since outdoor surveillance cameras and body recorders are often subjected to harsh environments, PRO Endurance is designed to provide dependable performance in everyday use with enhanced durability of six types of protection. In addition to protection against water, magnetism, X-rays, and extreme temperatures, the card is also resistant to abrasion and dropping impact.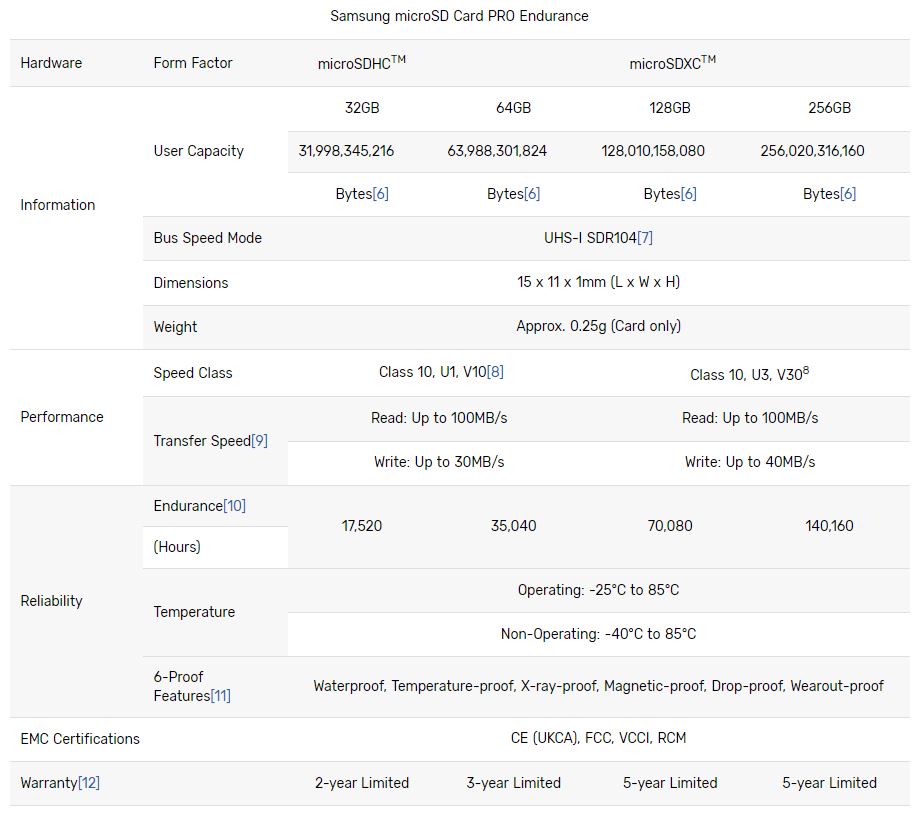 PRO Endurance is available in four different storage capacity options at 32 GB, 64 GB, 128 GB and 256 GB, and now retails on Samsung Memory official store on Shopee. Currently the 64 GB card is priced at RM110, 128 GB card is priced at RM198 and 256 GB is priced at RM353. Should you be interested you can visit Lazda, Shopee and authorized distributors for Samsung nationwide.
Learn more on this product at https://www.samsung.com/my/memory-storage/.