With the Chinese Lunar New Year celebration coming in less than a month, one of the famous Malaysian smartphone retail store – Satu Gadget has launched CNY promotion with lucky draw with amazing prizes worth up to RM16,888! Those prizes includes an Apple iPhone 6S and 18 other smartphone will be given out at the end of the lucky draw.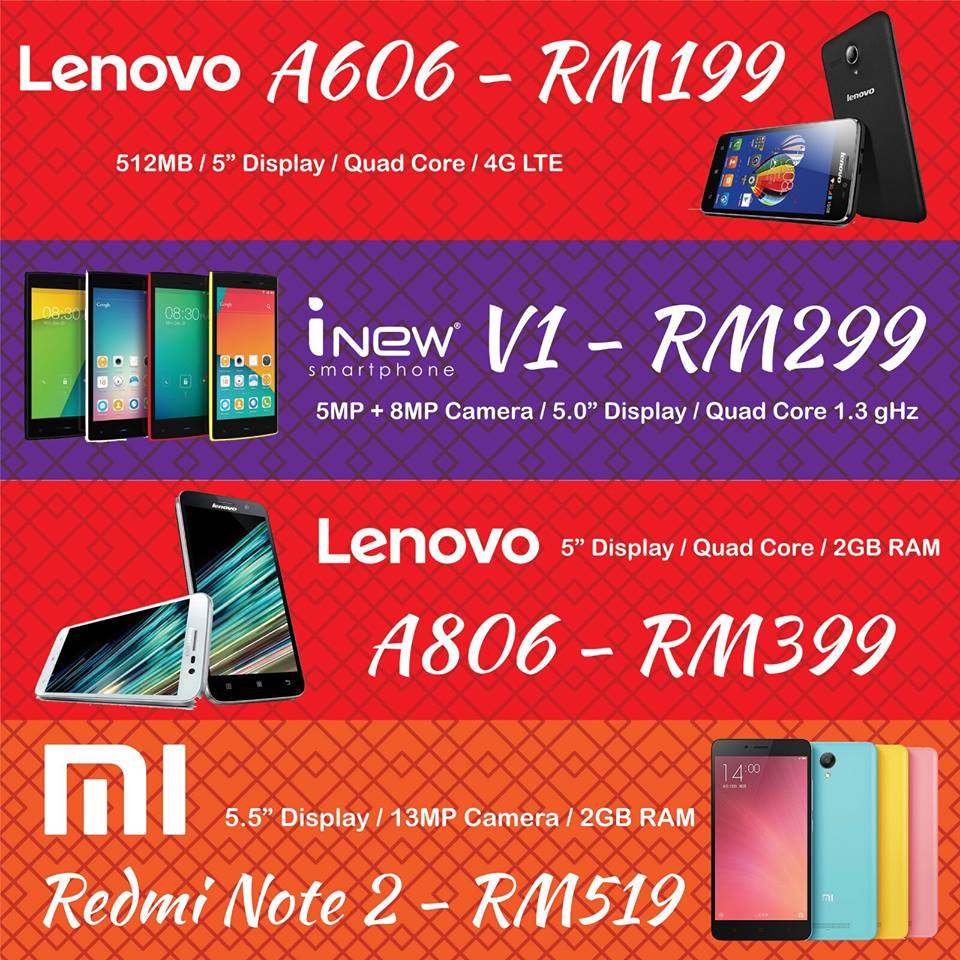 Special Promotional items
Lenovo A606 – RM199
Lenovo A616 – RM239
Lenovo A850+ – RM299
Lenovo A806 – RM399
Nokia Lumia 532 – RM299
iNEW U1 – RM199
iNEW U1 Pro – RM219
iNEW V1 – RM299
Asus Zenfone GO – RM479
Asus Zenfone Laser – RM599
Asus Zenfone Selfie – RM969
Xiaomi Mi4 LTE – RM1039
Xiaomi Redmi Note 2 – RM519
Xiaomi Redmi Note 3 – RM678
Huawei Honor 7 – 1299 + Cash Rebate RM88
Huawei G8 – RM1499 + Cash Rebate RM168
Huawei P8 Lite – RM899 + Cash Rebate RM138
Huawei Mate S – RM2698 + Cash Rebate RM188
LG G Watch W100 – RM338
Online buyers and shop buyers are eligible for the lucky draw contest. With a total purchase at RM268 and above during 22th to 24th January 2015 (11am – 11.30pm),  you may be one of the luckiest individual to bring home those attracting prizes!
Besides, Satu Gadget will be distributing free angpao with RM18 / RM38 / RM88 / RM388 / RM888 and with total value up to RM1420 during any of the Chinese New Year period. The very last day of the promotion event also comes with Halal buffet for all visitors!
For more information of this event, please visit Satu Gadget Facebook Page