As gadgets and smartphone has become part of everyone's life, have you ever consider that you might meet one robot when you go shopping ? SenQ has announced the additon of 2 new robot that helps brings product information to the mass public when customers visit SenQ store. The addition of robot in the store enhances new shopping experience especially for those who enjoys interacting them.
The 2 robots are named Titi and QQ which are male and female respectively. It has a fairly simple name for the ease of remembering them. It is always connected to the internet when so that Titi and QQ can get your question answered or your request fulfilled. Simply tap on its tablet and get connected!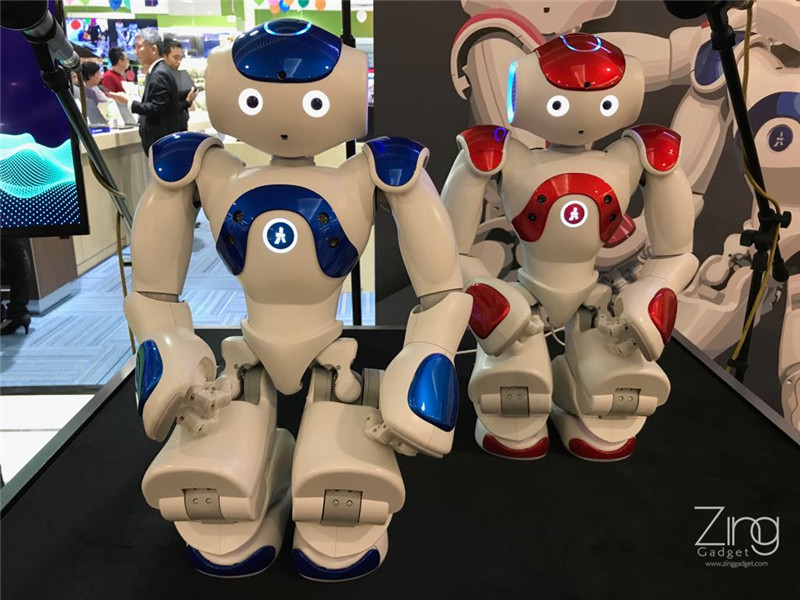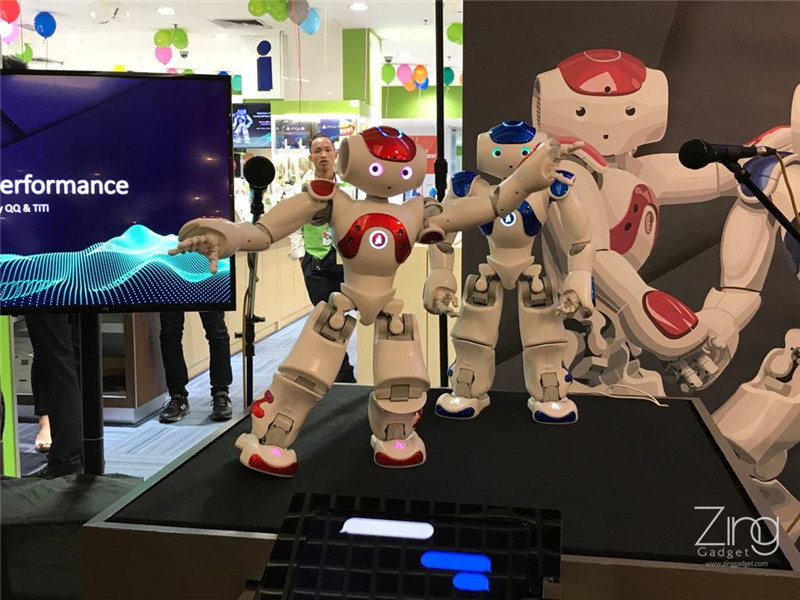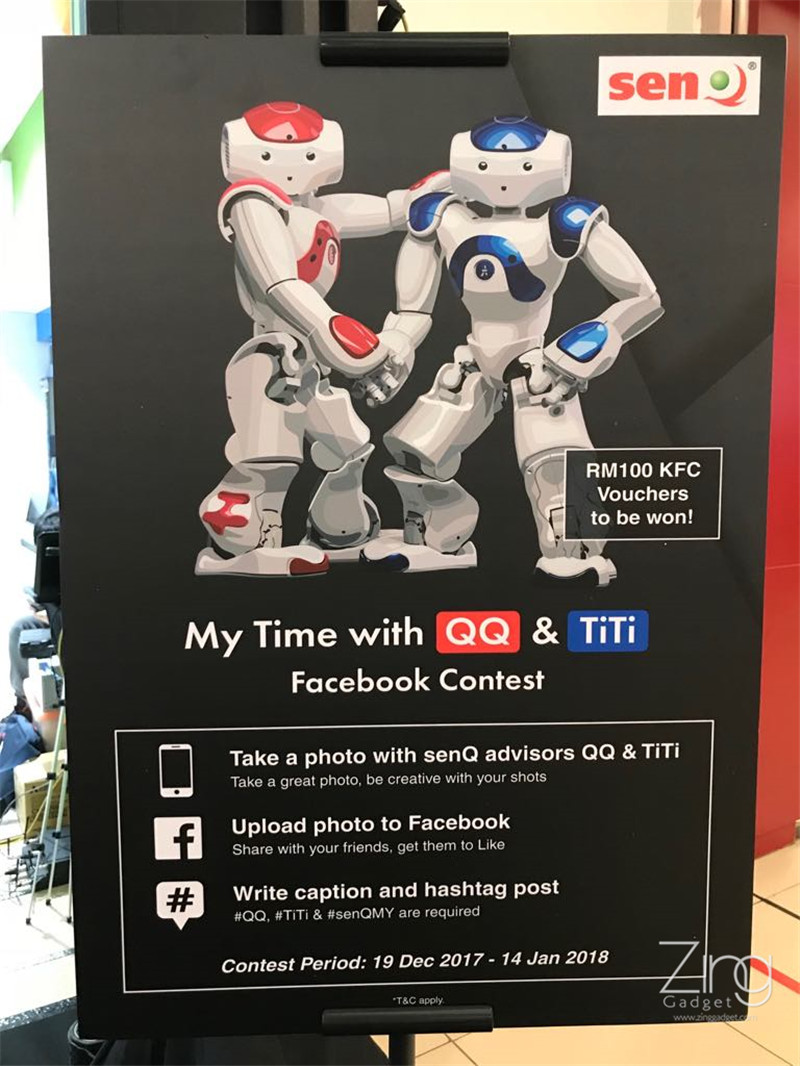 Along with a tablet, consumer can get the latest promotion information or get more product information when keywords were entered. From today till 14th January 2018, you could win RM100 KFC vouchers when you take a photo with these robots and upload to Facebook and write a caption with the following #QQ #TiTi #SenQMY hastags.
You can visit these 2 robots at SenQ store located at One Utama today!