As the Huawei P9 Premium with 4GB RAM and 64GB ROM has been made officially available through SatuGadget, Webe wants to give you a free Huawei P9 premium by sharing your #webemoments with a picture or a video. Just a simple as that!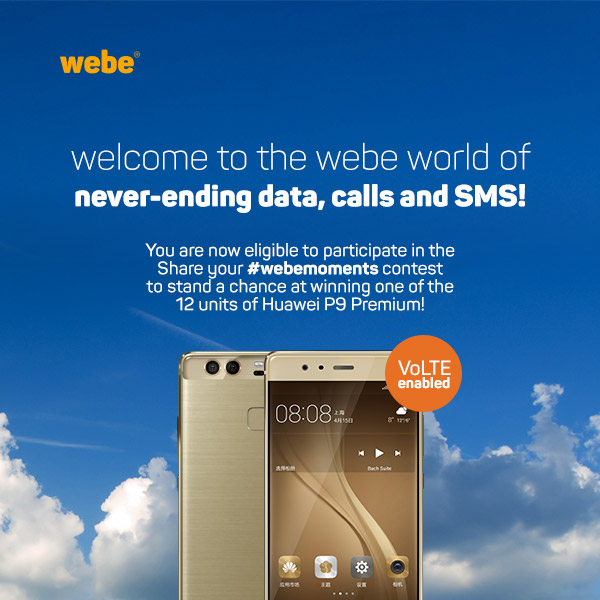 Here are the steps you need to follow
1. Capture the most meaningful and creative #webemoments in a picture or a video no longer than 15 seconds.
2. Upload your content to Facebook and set it to public.
3. Caption "I've subscribed to the #webemobile plan! #webemoments"
4. Ask your friend to like and share your creation and it is done!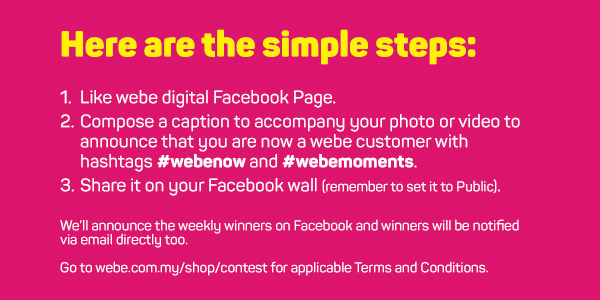 Terms and Conditions
Must be an existing webe customer
Must include the hashtag #webenow #webemoments
Multiple photos/videos allowed, but one P9 for one winner.
Winning criteria
50% Like & Share volume
50% content creativity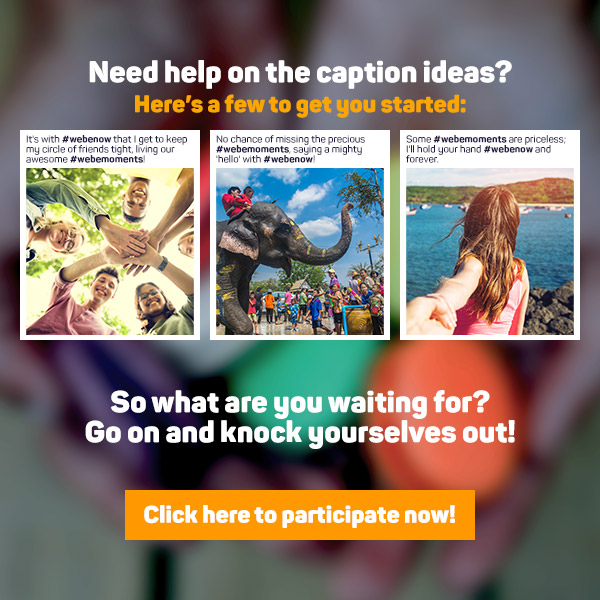 There are total of 12 Huawei P9 Premium to be given away for the next few weeks! Grab your smartphone and capture your best shot now!
Source : webe malaysia