As the gaming industry has move onto the field of virtual reality with the launch of the Oculus Rift, followed by HTC Vive, Sony Interactive Entertainment Japan Asia (SIEJA) has officially announced that the PlayStation VR will be available on the 13th October this year with a price tag at RM1849!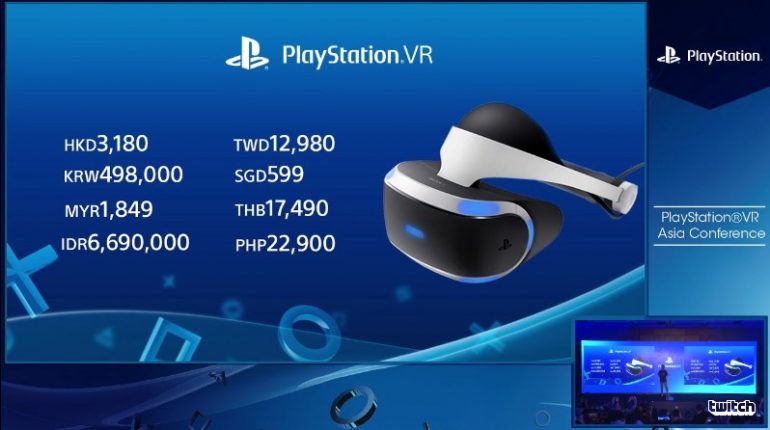 In comparison with the exchange rate, the PlayStation VR prices in MYR is much higher than Japan and US but it is cheaper when compared to Philippines, Indonesia and Thailand. The RM1849 only includes the PlayStation VR which doesn't comes with PlayStation Camera.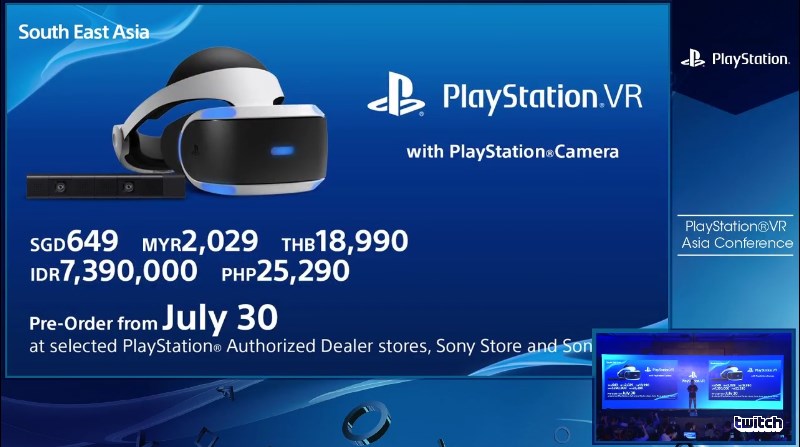 The basic package which includes the PlayStation VR and its camera is priced at RM2029. The PS Camera comes with a price tag at RM249 but gamers can obtain it at a cheaper price with purchase with PlayStation VR bundle.
For those interested, you can register your pre-order on 30th July end of this month from all authorized PlayStation reseller/distributor.
Source : lowyat