The 155 years old infamous Swiss watch manufacturer TAG Heuer is known for the making of its high quality prestigious watch around the world. With the recent cooperation with Google and Intel, TAG Heuer launched their first Android Wear – TAG Heuer Connected powered by Intel processor! It is now available in official TAG Heuer webstore and local authorized retail shops!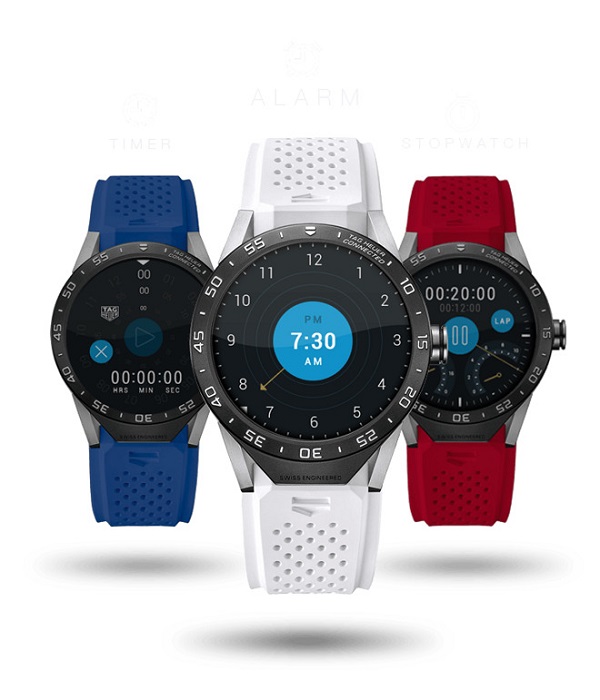 The first Android Wear from prestigious TAG Heuer Connected is inspired based on blue design imprinted in Carrera watch series. It features 360 x 360 touchscreen display and TAG Heuer ensures its readability under vivid sunlight. Covered by sapphire glass and titanium alloy metal body, it only weights at 52g with thickness at 12.8mm.
It is powered by Intel Atom Z34XX processor clocked at 1.6Ghz. The lowest frequency of the processor is at 500Mhz when the smartwatch is at standby mode. It also comes with 1GB RAM and 4GB of total internal storage along with hardware sensor such as speedometer and built in microphone. It also supports BlueTooth technology which is highly compatible in most smartphones in the consumer market. However, the 410mAh battery packed within the smartwatch is sufficient to power this elegant smartwatch for around 25 hours which need to be recharged likely every single day.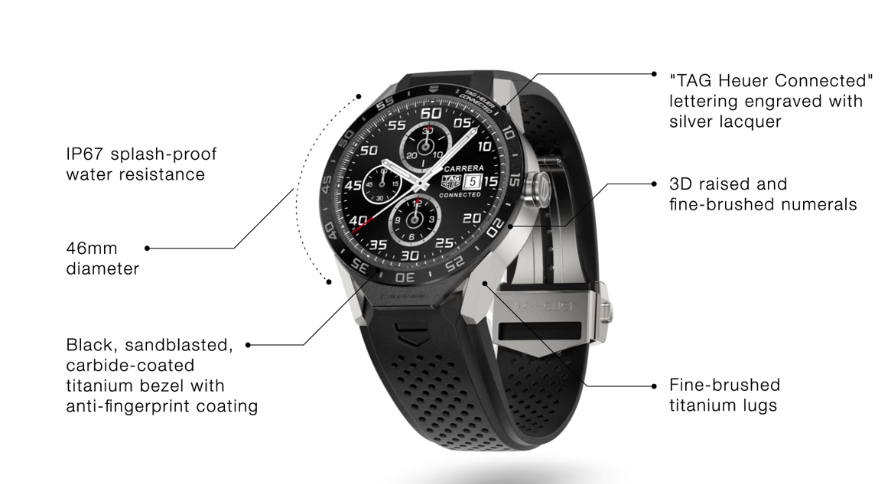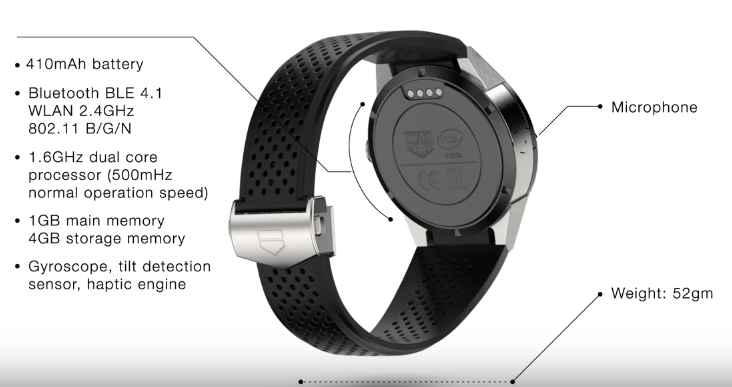 Besides, TAG Heuer also allow its loyal customer to experience the new Android smartwatch by allowing return of this smartwatch to replace a new mechanical TAG Heuer mechanical watch for just USD $1500.

The TAG Heuer Connected Android smartwatch is priced at RM6100. It comes with variety of colour such as Black, blue, red, white, yellow, green and orange. The black variant is available in the official TAG Heuer online store while other colours is available through local retail shops.
Source : TAG Heuer