The next Zenfone will be soon launched on the Zenvolution event happening on 30th May this year. On the day, ASUS will launch the Zenfone 3 along with its 2 variant: Zenfone 3 Deluxe and Zenfone 3 Max. This time, the new ASUS Zenfone will be discontinue the use of Intel processor and opt for the powerful Qualcomm SoC, according to spec sheet leaked from Antutu.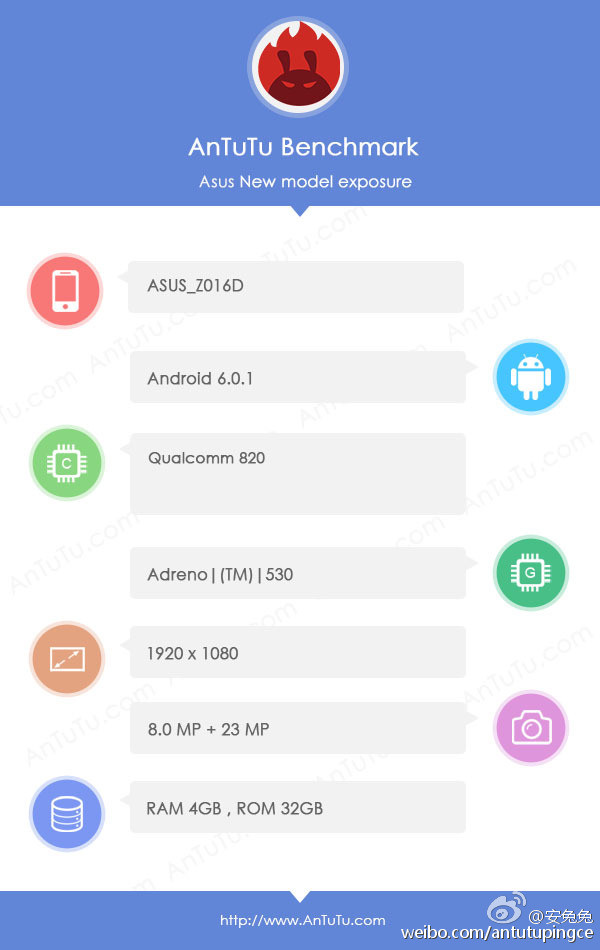 A new ASUS model with a name Z016D has appeared on Antutu benchmark which belongs to one of the ASUS Zenfone 3 variant. It sports the Qualcomm Snapdragon 820 SoC with Adreno 530 GPU, 8MP front camera and 23MP rear camera, 4GB RAM and 32GB ROM and runs on Android 6.0.1
According to the specs, it could belong to the high-end model variant such as the Zenfone 3 Deluxe or Zenfone 3 Max. Nevertheless, the 23MP rear camera is something worth looking for.
Let's wait on the official launch happening at Computex 2016!
Source : cnmo