With the contract between Microsoft officially ended lat year, the Finland based Nokia mobile phone company now operating under HMD Global formed by ex-Nokia employees has launched their first Android smartphone, Nokia 6 which has been launched in China and became the main subject of media interest. Today, they're bringing back the old nostalgic Nokia 3310 in a new design and a new camera, and most importantly a battery that last 25 days.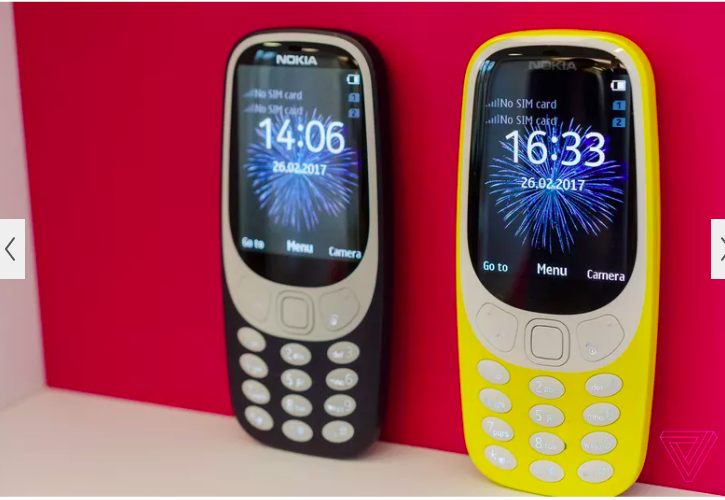 In contrast with the classic Nokia 3310 with monochrome display, the new 3310 comes with a plastic body with rounded edge. As for its specification, it has a 2.4 inches QVGA display, a 2MP rear camera, 16MB storage with support of microSD card slot. It can also support up to 2.5G network and runs on Nokia Series 30+ operating system.
It has no luck with GPS nor WiFi and not even the PlayStore/ App Store that you wanted. However, this functional phone gets calls and text done and even get you capture a low-res shot.
The all new Nokia 3310 will be available for order on 2nd quarter this year and it is only priced at euro$ 49, approximately at RM229.
Source : The Verge