The addition of the new colour – Rose Gold for the iPhone 6s has become viral after controversies sparkled at the interweb. The new rose gold colour option gives a slight mimic of the pink colour with some added gold and shiny saturation into the device. Previously the Samsung Galaxy Note 4 also comes with pink option which target among feminine group of users. Now, the Samsung Galaxy Note 5 comes with pink gold option too!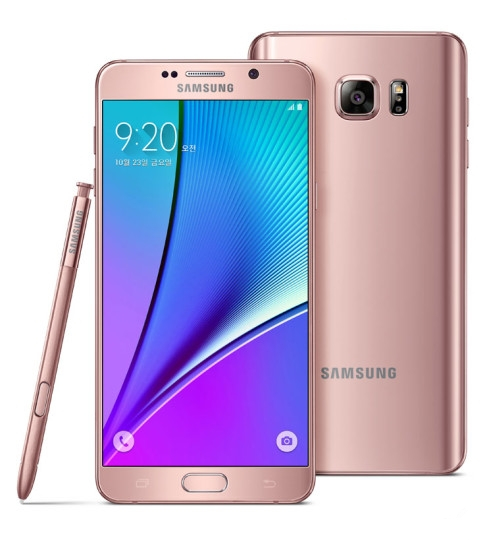 When the Galaxy Note 5 is initially launched, there is only black sapphire, pearl white, gold and silver titanium colours available. But the addition of pink gold option has granted the female user another ideal colour for the next smartphone. Don't you agree?
The pink gold Galaxy Note 5 is currently available at Korea priced at 965800 korean yen (~RM3576). Which 'pink' do you prefer?
Source : mydrivers