Mid-range System-on-Chip (SoC)s are very popular in smartphone nowadays as it provides satisfactory performance output and fits into consumer budget. However, one of the most crucial thing that those mid-rangers lack off are the comparative performance from other high end SoCs. Despite being categorized under one of the mid-range processor from Qualcomm, the performance of the Snapdragon 650 choose not to obey the definition of mid-range. How does it distinguish itself from other mid-range CPUs? AnTuTu benchmark will explain this phenomenal scenario.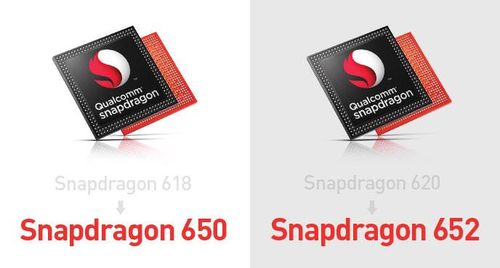 The Snapdragon 650 is previously meant to be dubbed as Snapdragon 618. However, Qualcomm choose not to fit the previous name due to the raw performance it provides. The Cortex A72 powered Snapdragon 650 is a hexa(6)-core SoCs that comes with 2x ARM® Cortex™ A72 and 4x ARM Cortex A53 subcores. But how does it compares with other hexacore CPU such as the 'high performer' Snapdragon 808 and octa(8)-core MediaTek Helio X10 MT6975 processor?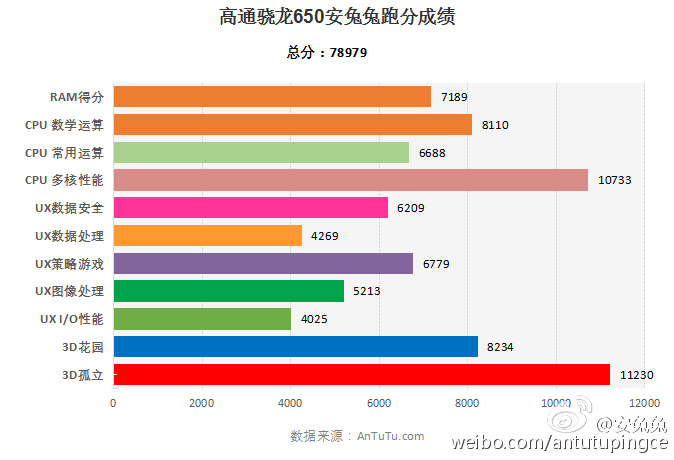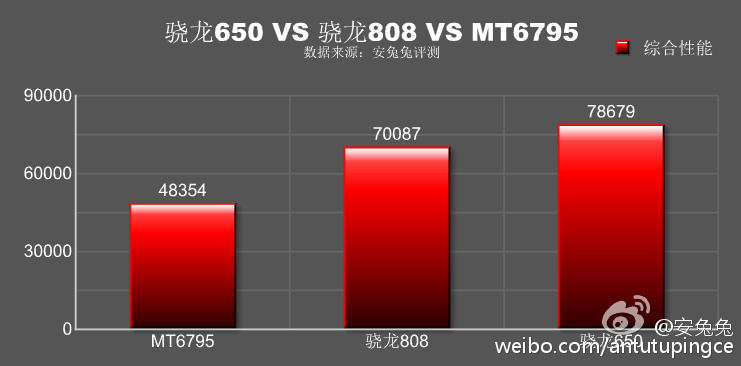 With a base clock rate at 1.8Ghz, the Qualcomm Snapdragon 650 losses some cycles in comparison with Snapdragon 808 in the head start. But the raw performance from the 2 highly efficient ARM Cortex A72 core has outperform the Snapdragon 808 by around 7000 in benchmark scores!
Meanwhile, the MT6795 (Helio X10 from MediaTek) has losts its dignity in this performance comparison.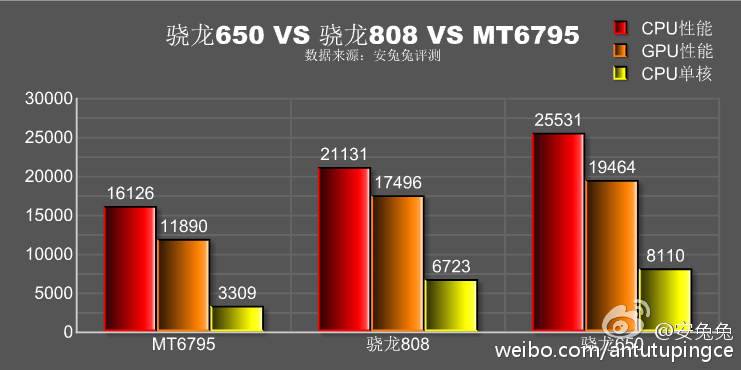 Red =  CPU Performance score
Orange = GPU performance  score
Yelow = Single core performance score
Apart from the 2 high performance core in the Snapdragon 650, this SoC also comes with the state of the art Adreno 510 GPU. The Antutu Benchmark result above has proved this GPU is far more capable in graphics rendering, mapping and outblows other 2 CPUs.
Although the Snapdragon 808 is manufactured under TSMC 20nm processor while the Snapdragon 650 is manufactured under 28nm process, the single core performance scores of the 808 still losses behind, not to mention the MT6975.
With the outstanding result of the Snapdragon 650, we might expect the next Snapdragon 652 would be another outlier in so-called mid-range processors, thanks to the ARM Cortex A72.