During December 2016, TM has roll out promotion for new UniFi subscribers for discounts on UniFi Advance 30 and 50 plan along with free speed upgrade from 1st April onward. This time, it is leaked that TM will be launching a new UniFi Lite with network bandwidth at 10Mbps for just RM149 per month!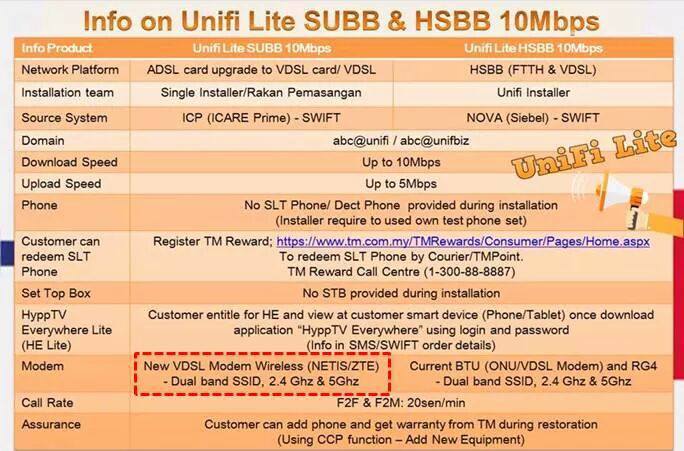 According to MY Net Advisor, the new UniFi Lite comes with VDSL dual band wireless router that supports 2.4Ghz and 5Ghz wireless communication. It offers 10Mbps download bandwidth (highest) and 5Mbps upload bandwidth (highest) along with talk time at RM0.20 per minute.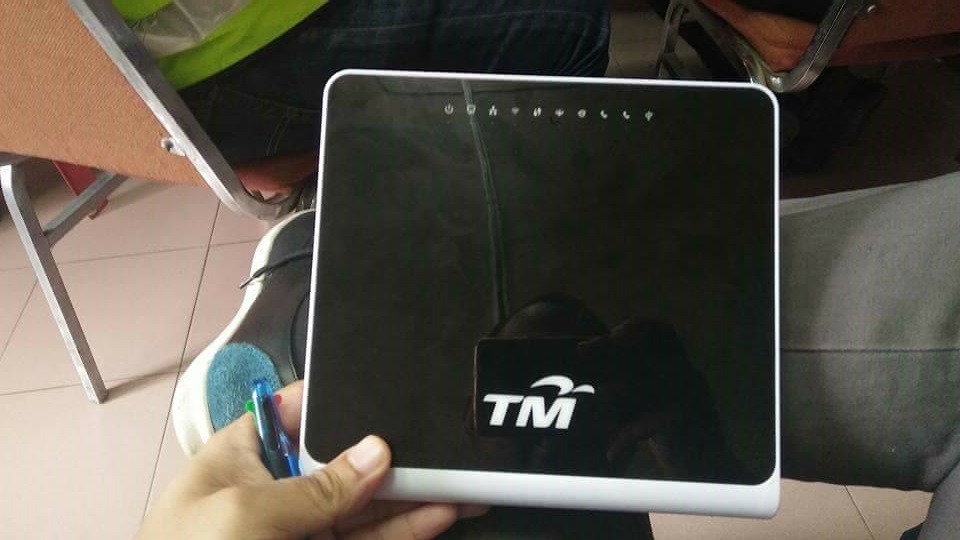 This could be the alleged dual band wireless router from TM Unifi Lite plan.
Furthermore, the TM UniFi Lite plan has been confirmed in a conversation between TM support and Daniel Chong.