TM has started deliver WiFi 6 router earlier on but only limited to 300Mbps unifi plan subscriber. Now, they are making the WiFi 6 router as a standard accessories for new subscriber that sign up for 100Mbps subscription plan.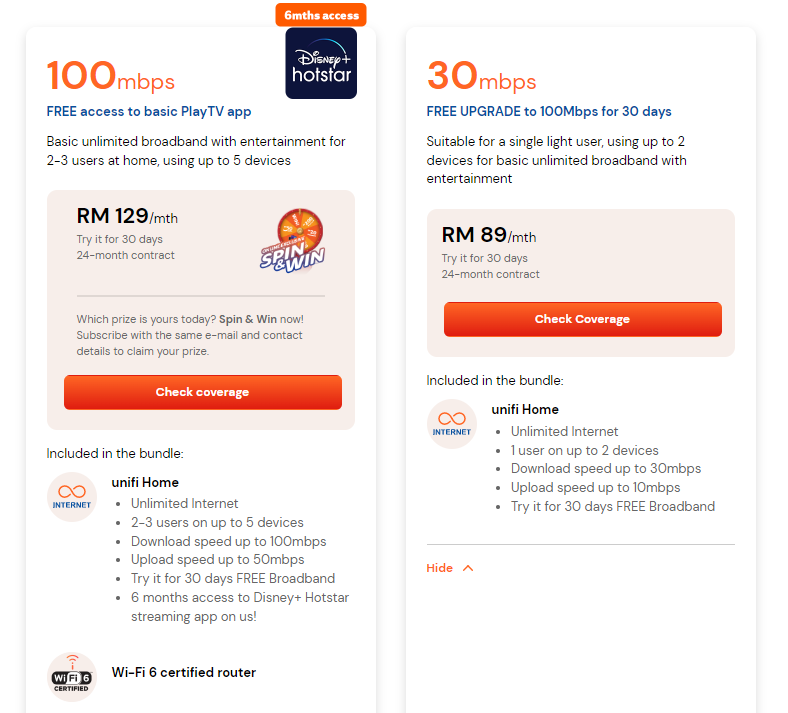 The 100Mbps plan comes at RM129 per month and comes with 100Mbps download and 50Mbps upload with 6 months free access to Disney+ Hotstar subscription. Currently only 30Mbps plan doesn't come with WiFi 6 router as standard.
WiFi 6 standard brings faster download speed and bigger bandwidth with lower latency and lower power consumption. To learn more about the plan, visit Unifi official site today!