Tencent China has released the data of the 2015 top 10 active tecent users and its respective device for year 2015. Out of the Top 10 active users, the top 9 percent of active Tencent users are using Xiaomi smartphone with the Redmi 1s sitting at the top of the list.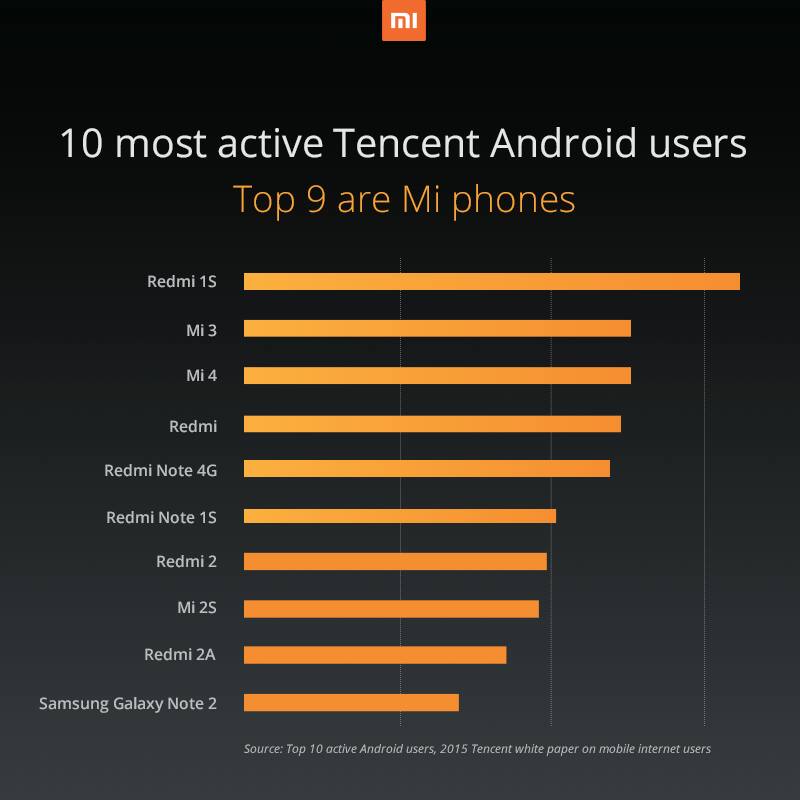 The RedMi 1s sits the top of the list suggest its high popularity in China. The Mi 3 and Mi 4 are relatively high end new smartphones from Xiaomi that many China Tecent users use it everyday. The top 10 of active Tencent Android users uses the Samsung Galaxy Note 2 which is announced in early 2012-2013.
As seen from the graph above, we can deduce that the Xiaomi smartphone are most welcomed Android devices in China. What do you think about the data above?