Attention Digi Prepaid customers, it's time to top up your Digi prepaid line to get free extra credits! You can now enjoy extra 10% top up credit when you reload your account and the extra credit can be used for mobile data connection or calls.
Within the promotional period, a free 10% credit will be given to self reload which will be valid for 3 days only. The validity of the free credit can be check through the MyDigi app, officially available in Google Play Store and Apple AppStore.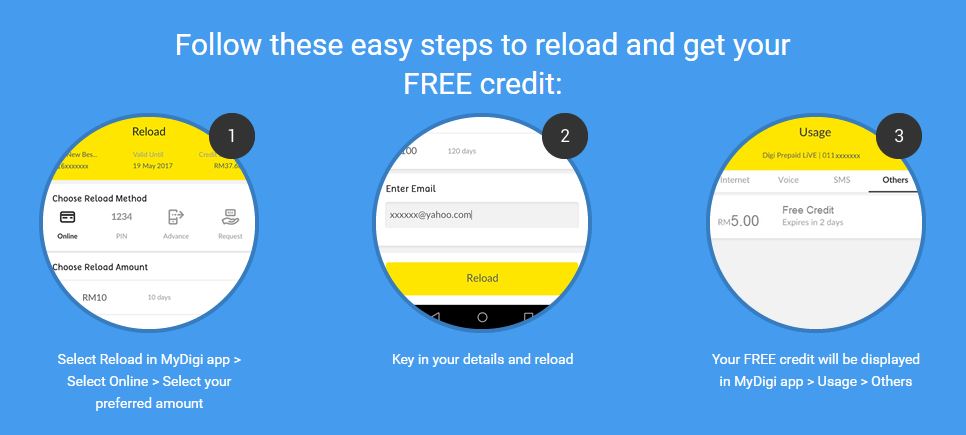 The free credit for reload is applicable to online reload or through MyDigi app and it is only applicable to all Digi Prepaid only (not applicable for DG Prepaid SmartPlan v1 and Digi Prepaid Broadband). Learn more at Digi official site.