Earlier this month, Huawei has introduced a new successor of the Mate series, the Mate 9. Its variant Mate 9 Porsche Design and Mate 9 Pro is now open for pre-order today at RM6999 and RM3499 respectively. The standard Mate 9 comes with a price tag at RM2699 which could be in-affordable for some. While waiting for telco to launch their Mate 9 bundled carrier plan, you might want to trade in your old smartphone to get this upgrade with a rebate.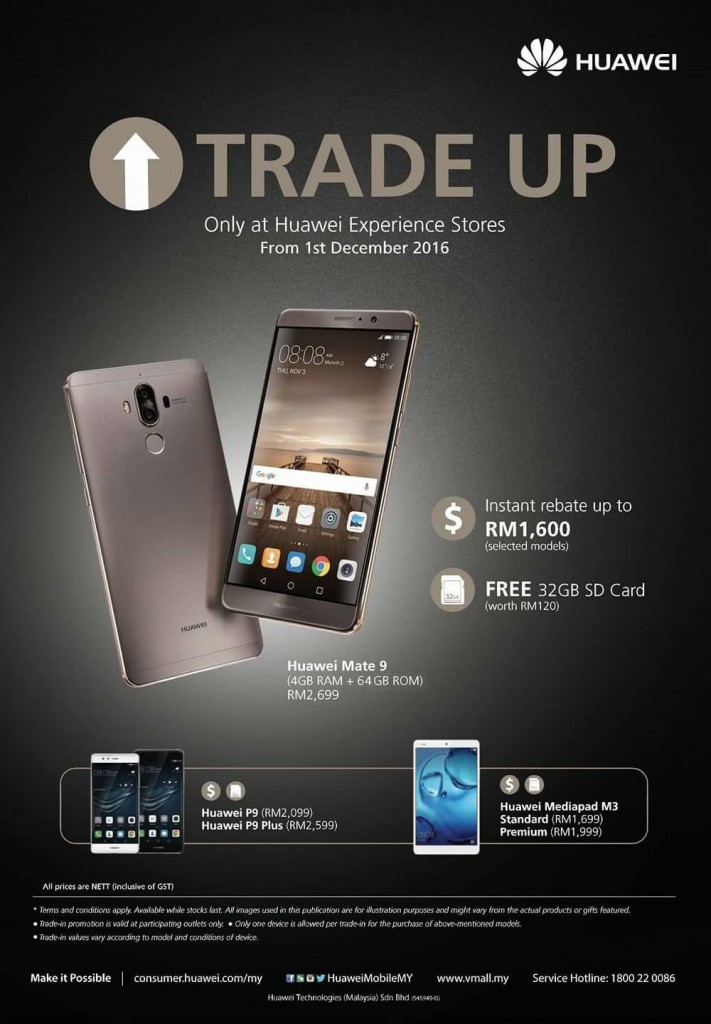 The Trade-up program starts from 1st December this year to 31st January 2017 and user can get the Huawei Mate 9, P9, P9 Plus and MediaPad M3 for just as low as RM499. There are over 60 models accepted for trade in which a highest rebate at RM1600. The lowest rebate Huawei would give is RM100 for those who wish to upgrade their smartphone across generation. All final trade in value is decided after evaluation by professional.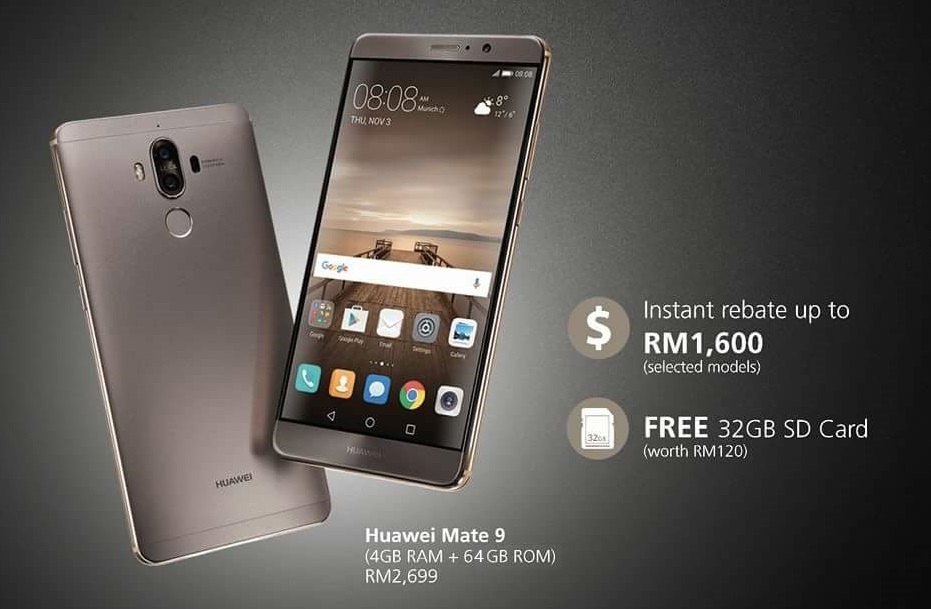 Apart from getting new smartphone at a rebate price, Huawei will be giving out a 32GB microSD card worth RM120 to those who trade up their smartphone. Besides, there will be exclusive VIP after sales services such as 1 to 1 exchange during warranty period, postage fee waived, 3 months LCD warranty, 2 cleanup service in 12 months and exclusive VIP customer support hotline.
For those who are interested to upgrade to the any of the new Huawei smartphone/ tablets, its time to grab one!