From the launch of iPad Air 2, the iPad product line sales has improved drastically thanks to its lightweight design and ideal display size that redefine the portability of a tablet. It is expected that Apple will launch their new iPad Air 3rd generation as the sucessor of the last iPad Air around the next few months. Meanwhile, one of the popular online media source – ubergizmo has released an alleged design render of the upcoming iPad Air 3.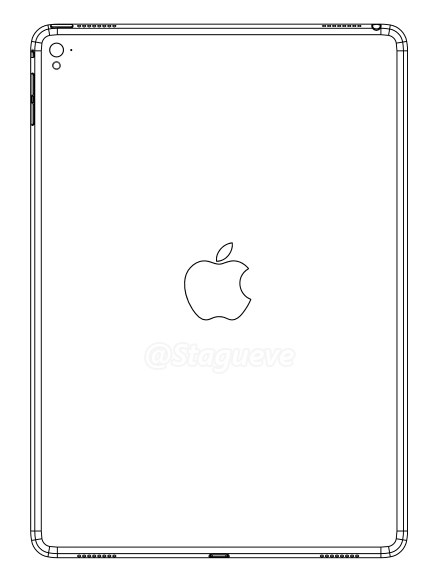 Throughout the design render, it can been seen that the iPad Air 3 has undergone 2 significant changes in design. The first is the change in speaker amount where the speaker grill are now located at the top and the bottom of the tablet. Besides, the camera on the iPad now comes with flashlight which add some bonus in taking photos during the night.
On the other hand, the iPad Air 3 comes with 9.7 inches Oxide TFT LCD display with 3112×2334 resolution that greatly reduces the consumption of battery and powered by Apple A9 or A9X processor. It will also feature 3D Touch and new SmartConnector technology. This tablet is expected to be introduced in March along with 2 other new gadgets from Apple.