Malaysia's telco usually have a restrictive data quota and large volume mobile data is usually bundled with a hefty monthly subscription cost. All of this has changed when Webe launches the unlimited data and calls plan with a cost lower than standard and U Mobile has just recently brought their unlimited data plan – the Hero P99 to Malaysian customers today.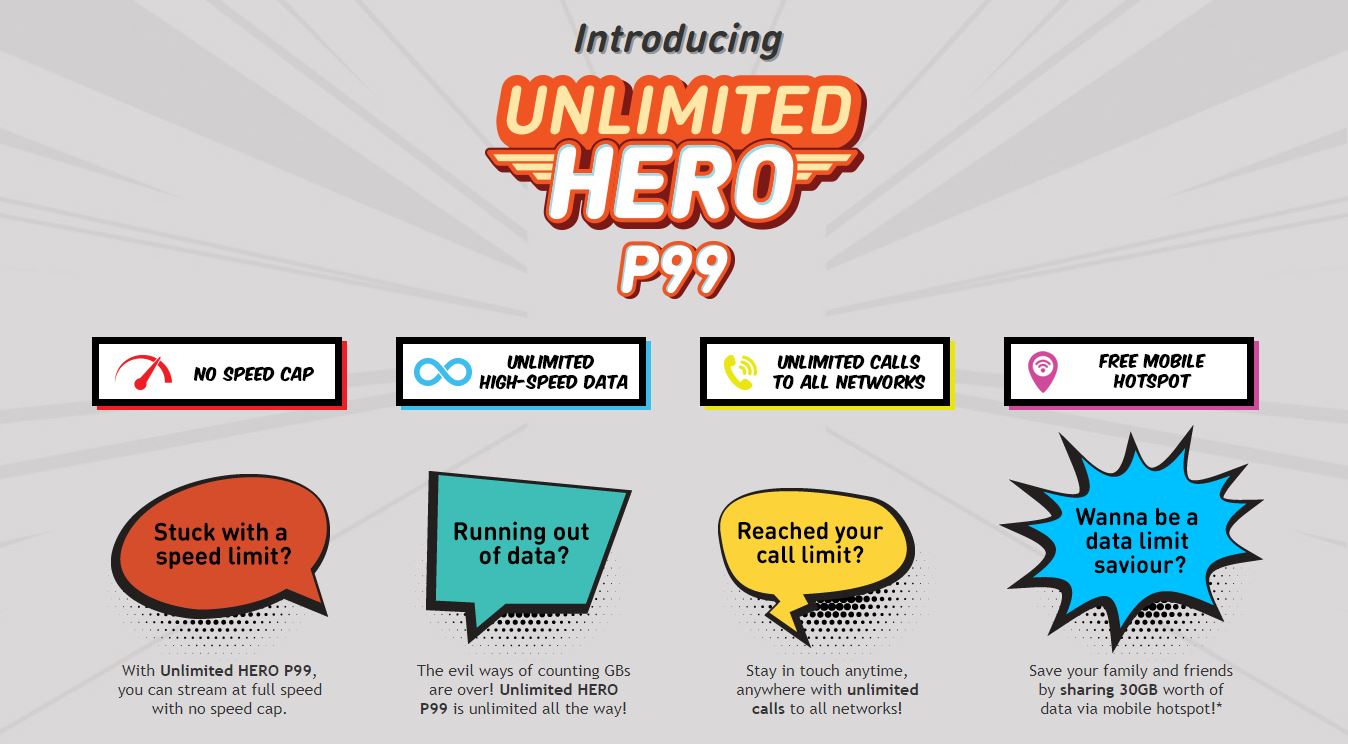 The UMobile Unlimited Hero P99 plan includes unlimited data with no speed cap, free calls across all network, 30GB wireless hotspot sharing or through 3 "Share 20" supplementary line and free 3GB roaming internet all for the price of RM99 per month.
Beisdes. it also includes those premium services such as Call Onz, App-Onz, Game-Onz, Music-Onz, Video-Onz and unlimited Waze data use for all your daily needs.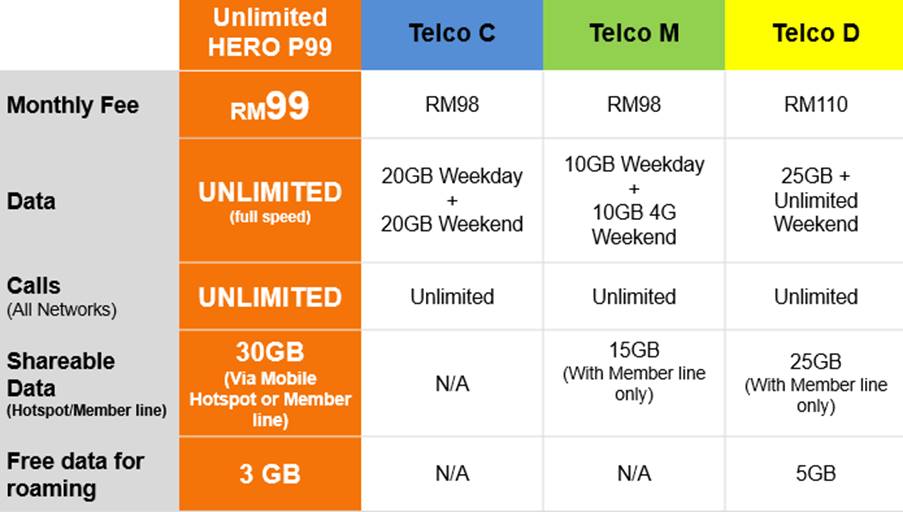 Doesn't this plan looks attractive? It doesn't comes segregated with weekday and weekend internet. Learn more at UMobile official site and surf whatever you want!