With the elevated crime rate and its awareness in Malaysia, parents are often worry about their children safety and whereabout all of the time. Hence, Maxis has launched the MaxisONE Kid plan today that allows unlimited connection between family with unlimited calls to 10 numbers along with 500MB mobile quota per month. All of that comes with RM58 per month.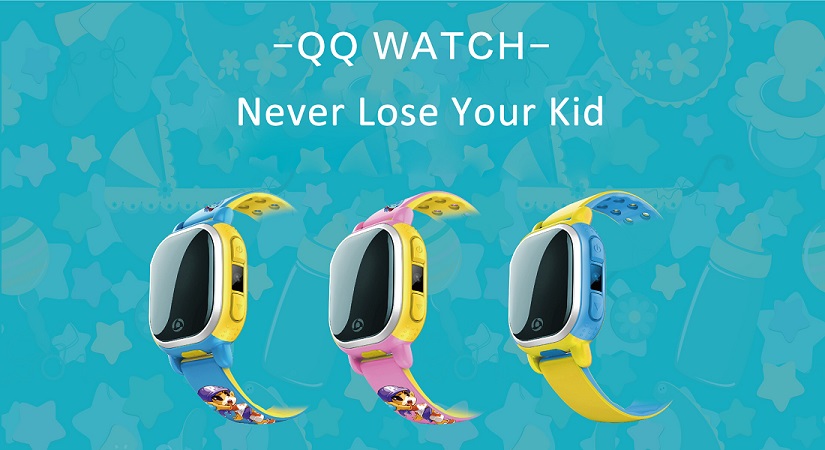 Those who subscribe the plan right now can enjoy the above benefits and will be rewarded with one QQ SmartWatch that allow them to make unlimited call to 10 numbers. Besides, parents also get to know their whereabout with the GPS system built in the smartwatch.
Besides, the QQ SmartWatch also comes with 1 click SOS call and parents can set up safe and danger zone that inform kids parents when they had entered both zone. The smartwatch is also IP65 water and dust resistant certified and the product material make no harm in contact with skin.
Learn more about QQ SmartWatch here.

One criteria to subscribe for MaxisONE Kid plan is the subscriber must be an existing MaxisONE plan user and each principal can only sign up 2 MaxisOne Kid plan at maximum.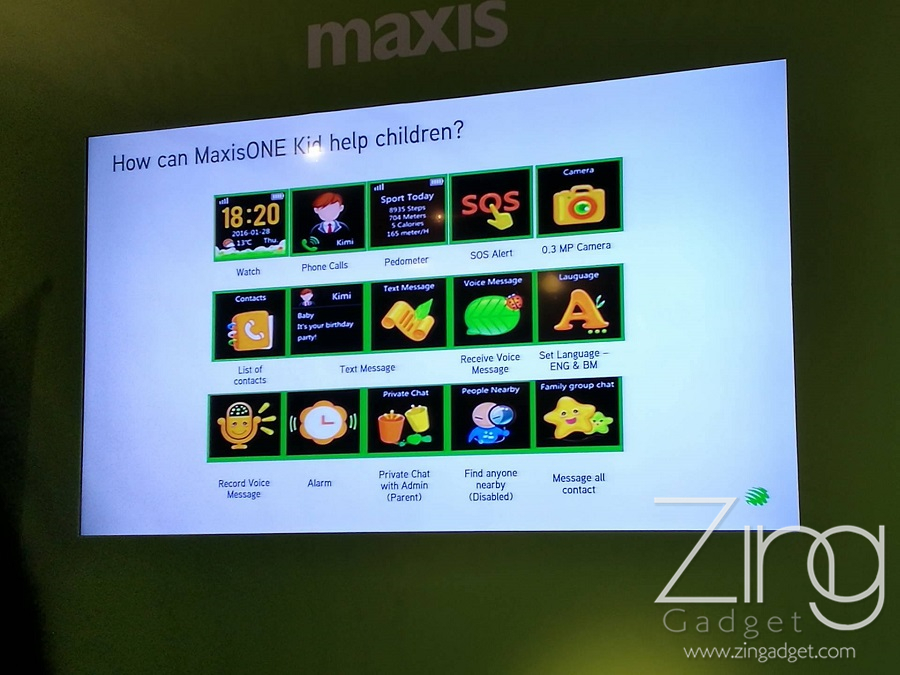 The QQ SmartWatch also had a simple and children-friendly user interface to attract their attention.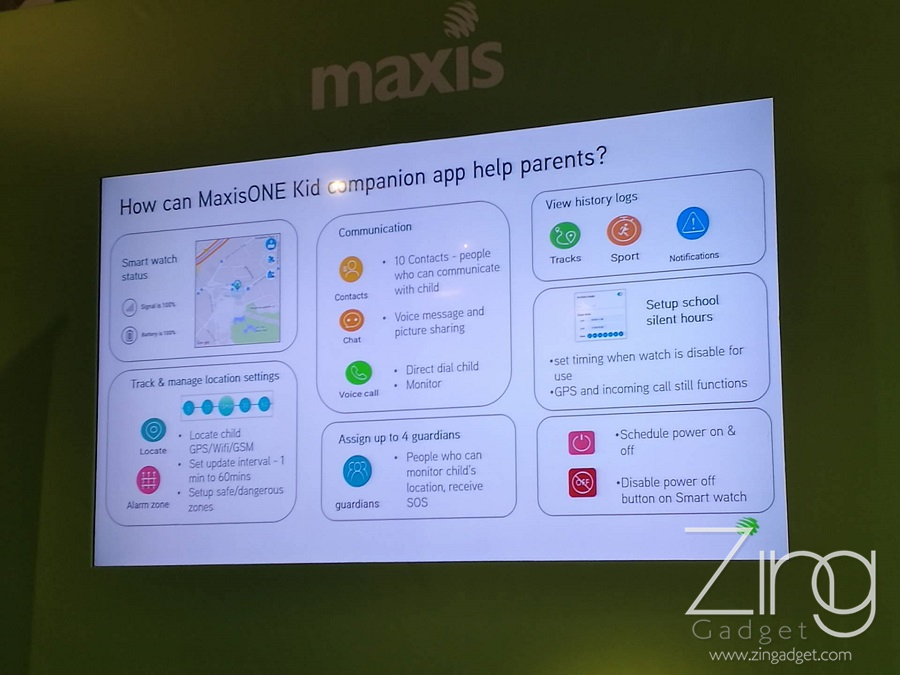 The MaxisONE Kid plan is currently priced at RM58 per month include all the perks listed above. Whatmore, you can also get the QQ SmartWatch with GPS system worth RM569 which can be strap on to children wrist for their safety.
Learn more about the MaxisONE Kid here
Source : Maxis