ASUS Republic of Gamers is well known for its high end and often pricey gaming product in Malaysia. While there are many desktop towers designed for gaming has been available in their RoG series, the Asus RoG GT51 is the new king of their product series. While there are often choices to be made whether to opt for a custom built DIY system which usually comes with a cheaper price or something prebuilt just like this GT51 gaming tower. What does the GT51 offers more of what the custom rig don'ts? Let's find out!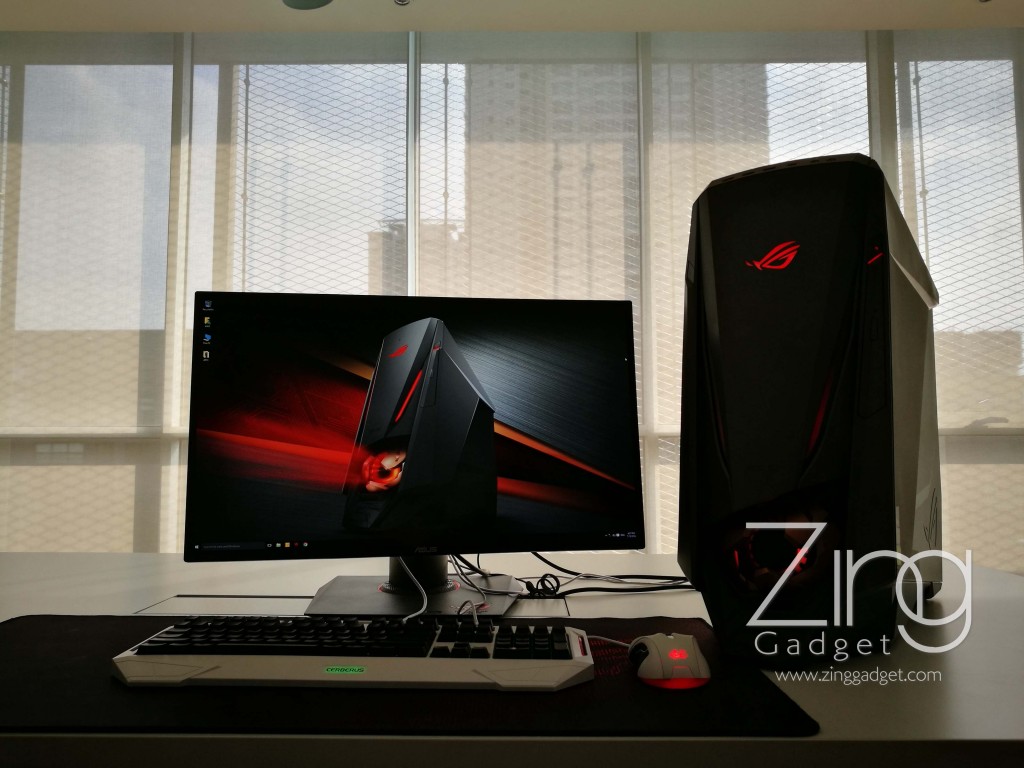 GT51 hardware specifications:
Intel Core i7-6700K
GTX980 4GB SLI
Windows 10 Home 64-bit
64GB DDR4 RAM
1TB SSD
2TB HDD
liquid cooled system
RRP:RM12999
System specifications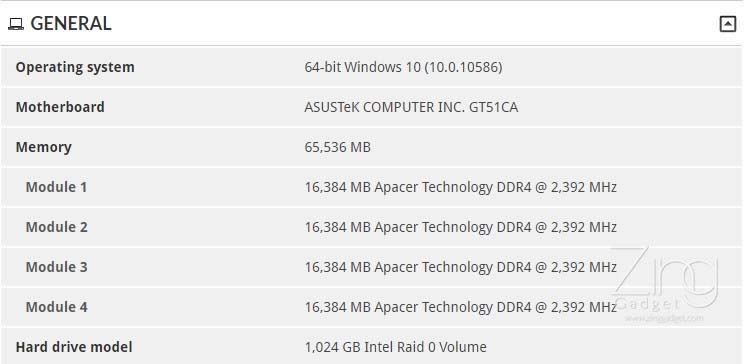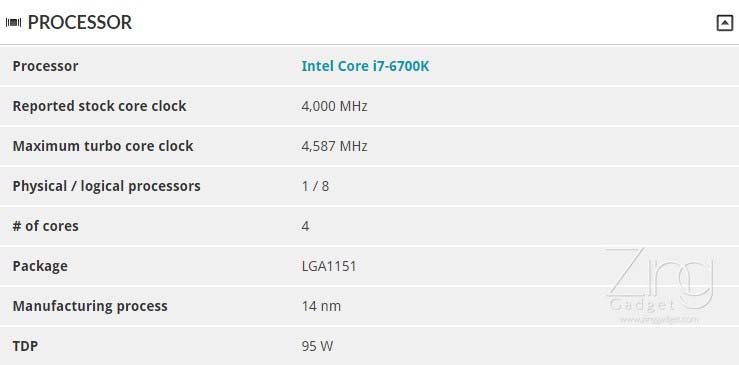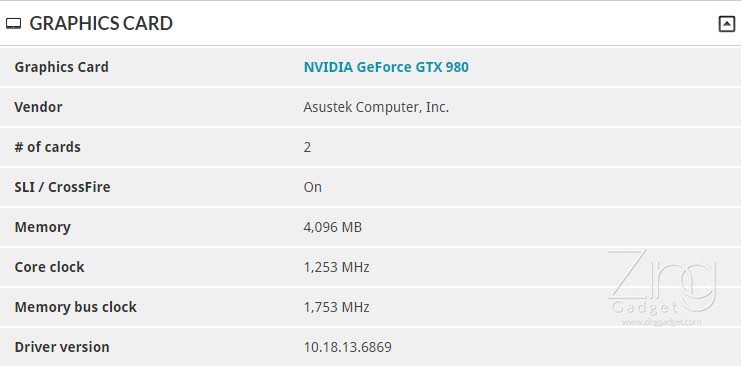 Design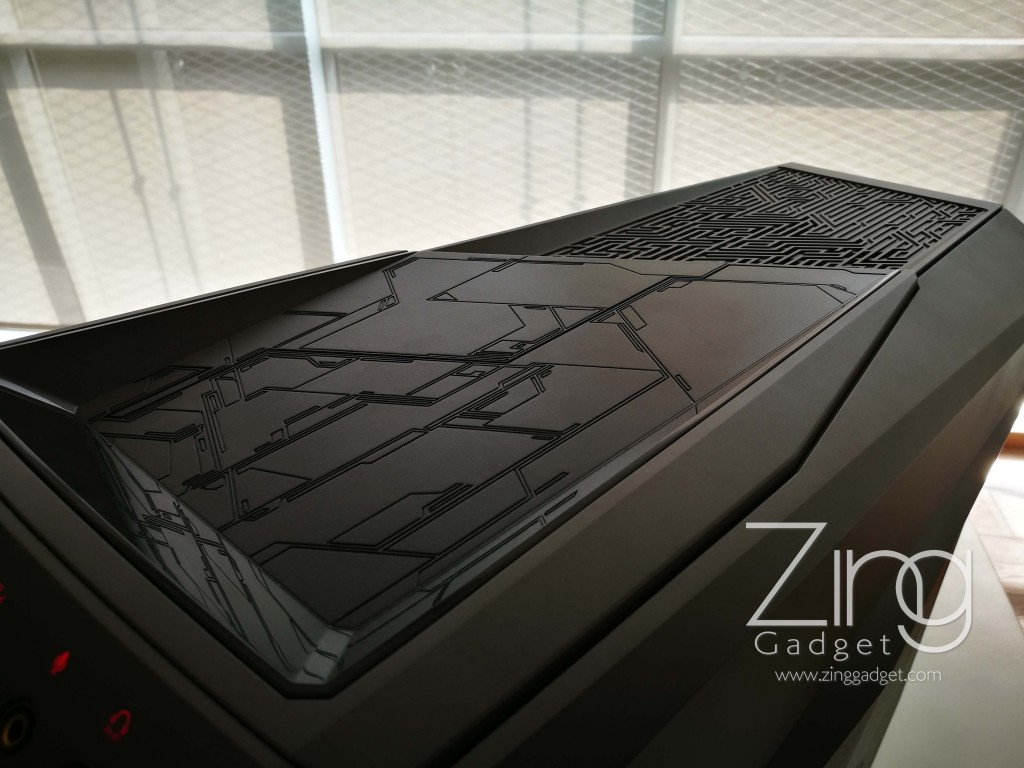 The RoG GT51 tower has the iconic aggressive styling and mesh design that is seen on others RoG desktop towers. Angles are highly emphasizes as seen on the top where a fan outlet is also located there.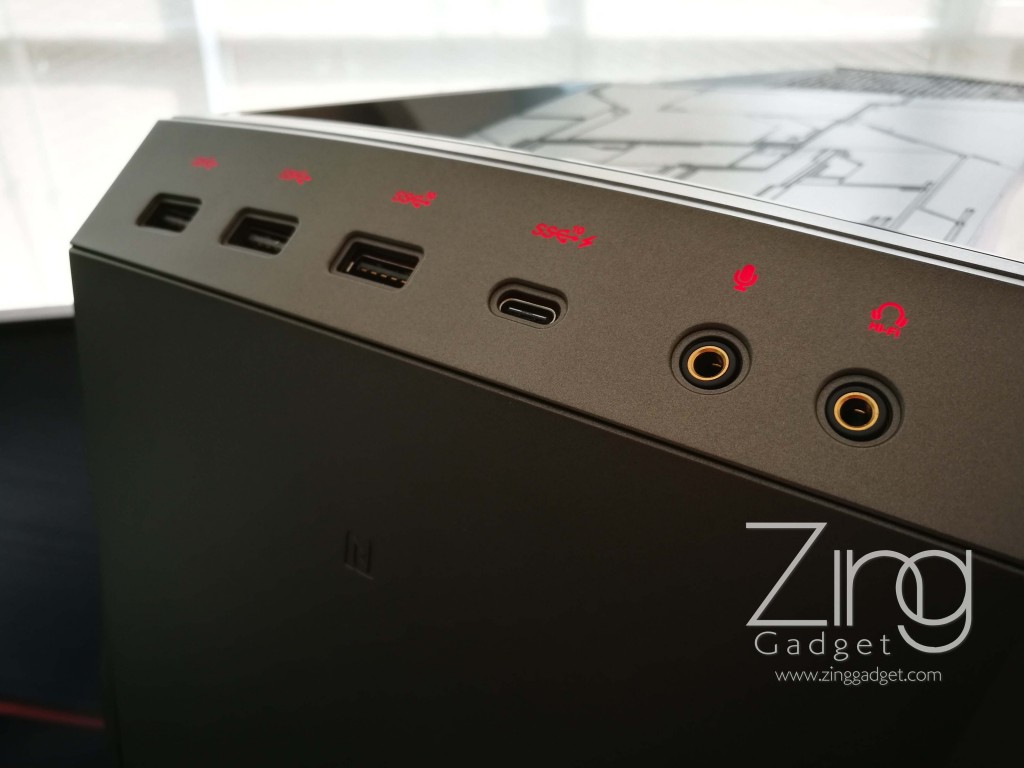 The front I/O ports are pretty common, its got 2 USB 3.0 port, 1 USB 3.1 Type A port, 1 USB 3.1 Type C port, microphone jack and a HiFi headphones audio jack. It is one of the rare prebuilt desktops that comes with a USB 3.1 port at the front.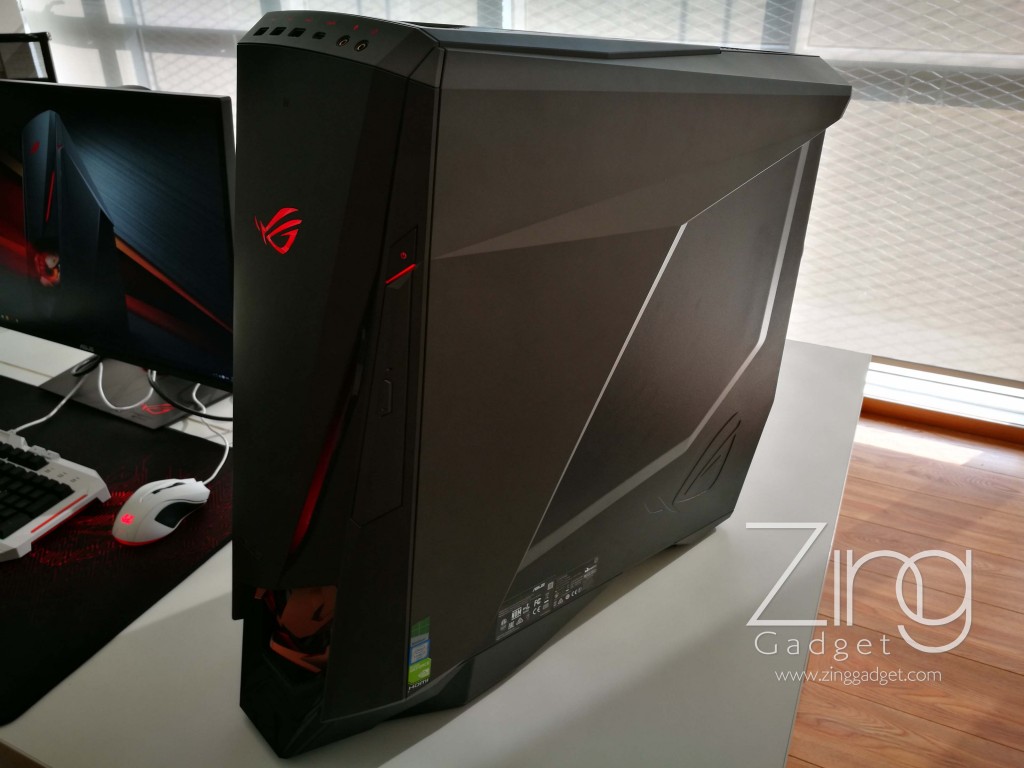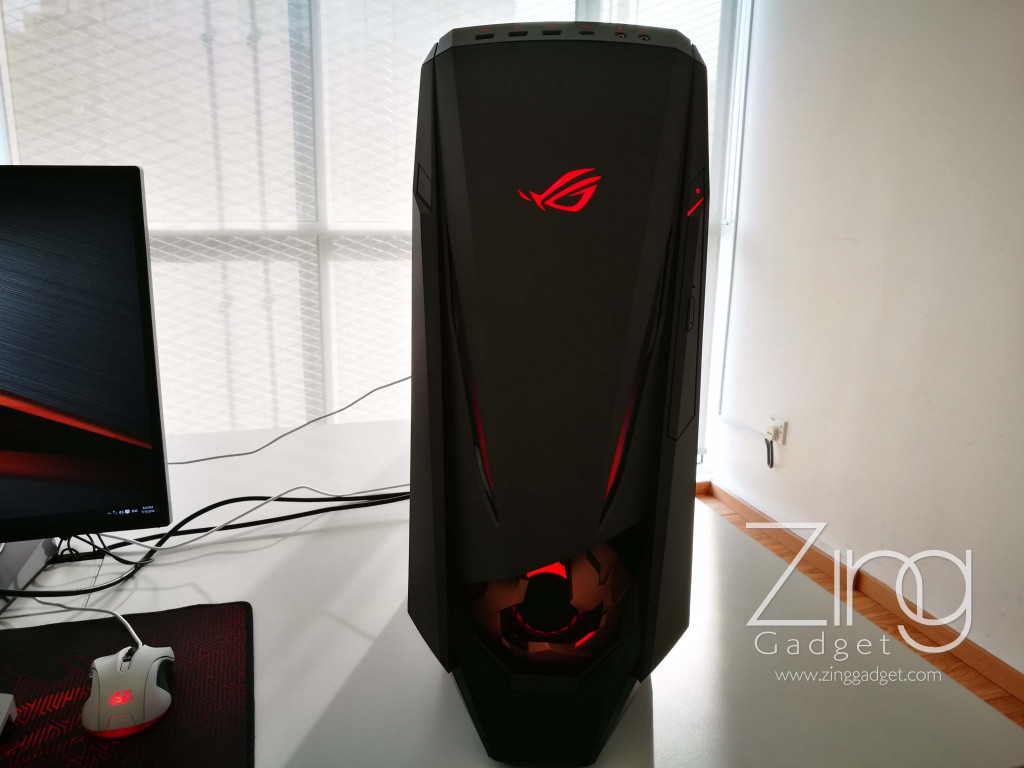 There are several lightning system surrounded the RoG logo which can be controlled through the RoG Aegis II software. This prebuilt RoG rig also offers a one-click overclock button which is located at the left while the power button for startup is located at the right.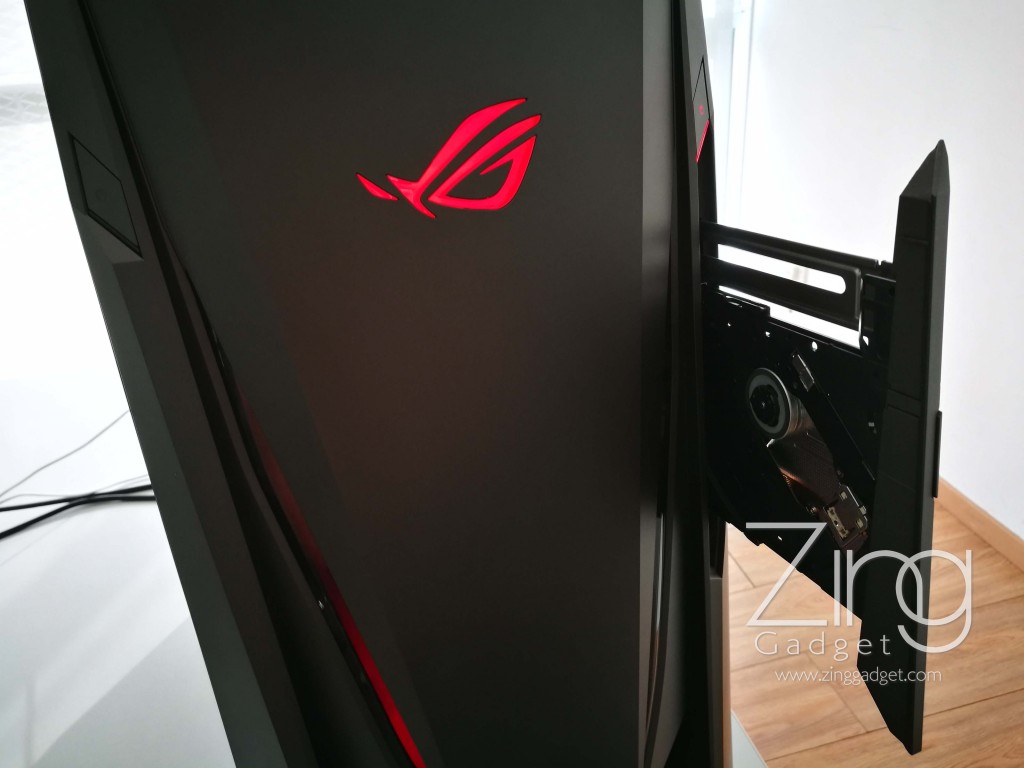 A DVD ROM is available in the ASUS GT51.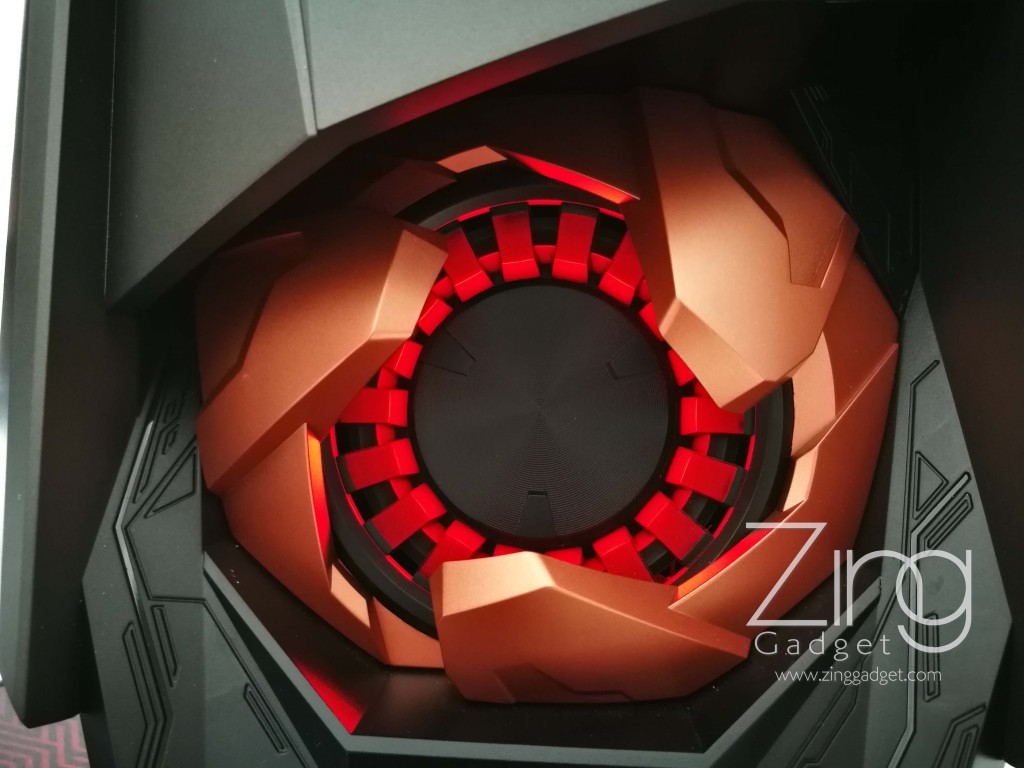 Here comes the unique highlight of this prebuilt rig that usually doesn't available in other custom built DIY towers. There is a circular air intake vent at the bottom of the front panle that comes with a PWM fan that draws cool air from the front to cool the hardware and peripherals.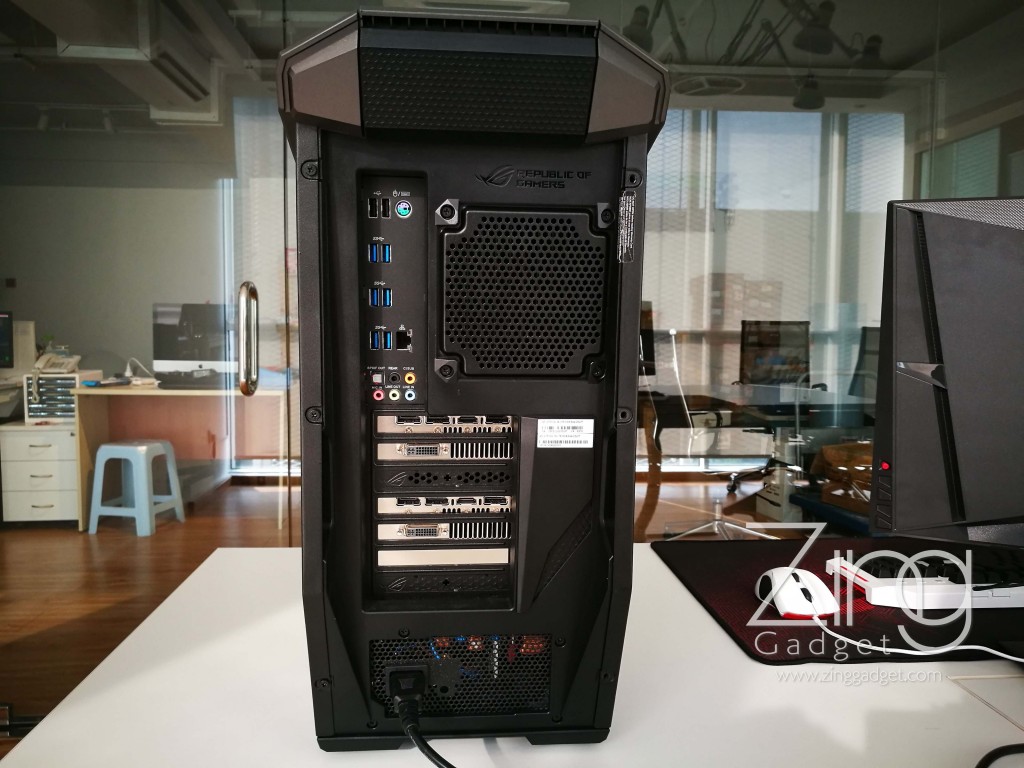 Here comes all the I/O port at the back of the desktop. Its got 2x USB 2, 6x USB 3, 1 PS/2 port, 1 RJ45 Ethernet port and multiple audio jack. Each GTX980 also offers HDMI and DPI connection which allows simultaneous connection up to 4 monitor for split screen display.
The side panel are easily removable by removing the screws on the side. However, doing this will void your warranty unless you want to upgrade some of the hardware inside.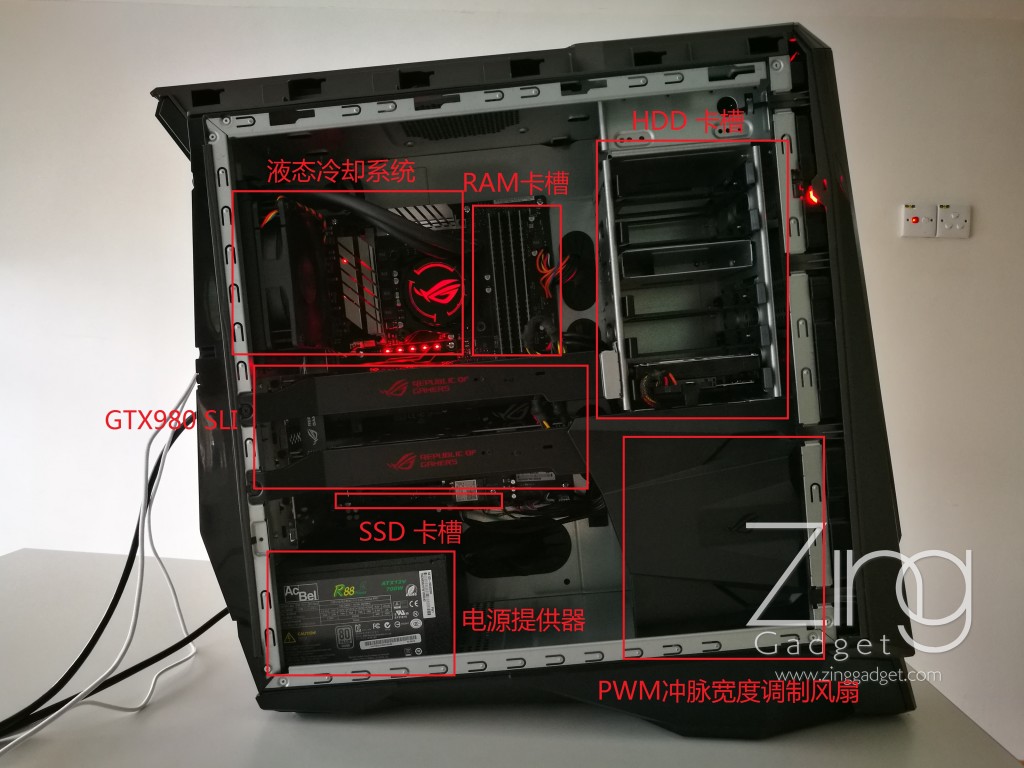 The GT51 is highly compartmentalized and offers several customization option such as adding more storage drives as there are 4 hard drive slots. On a side note, the GT51 already offers 1TB SSD storage and 2TB HDD storage solution along with whooping 64GB of RAM!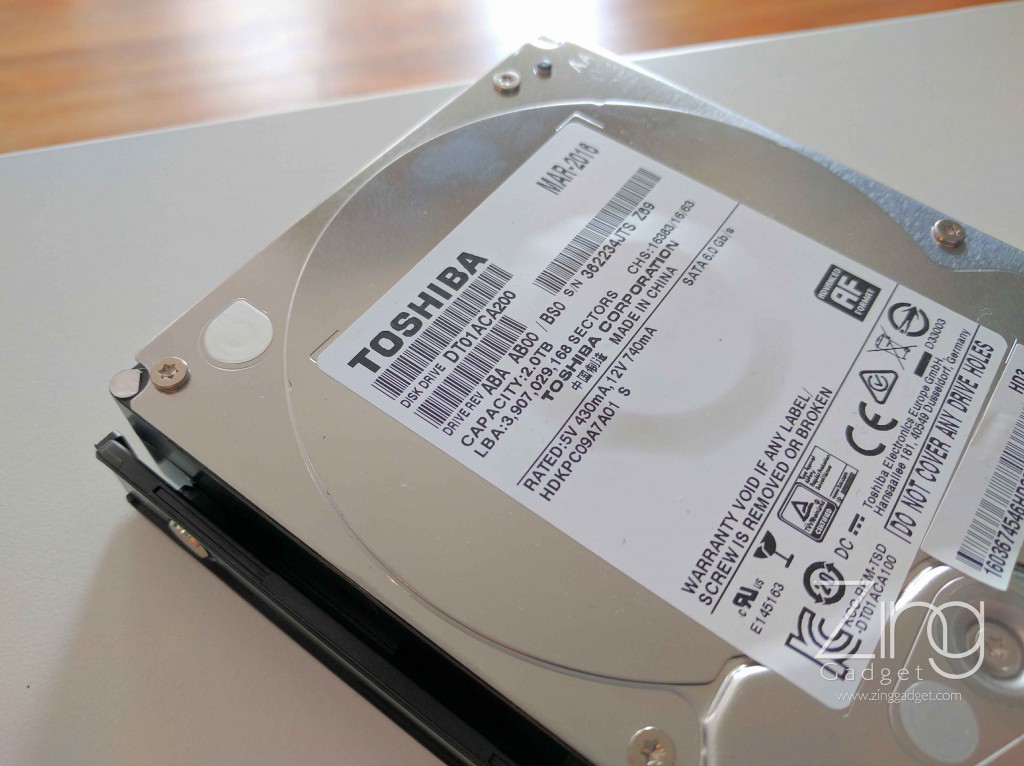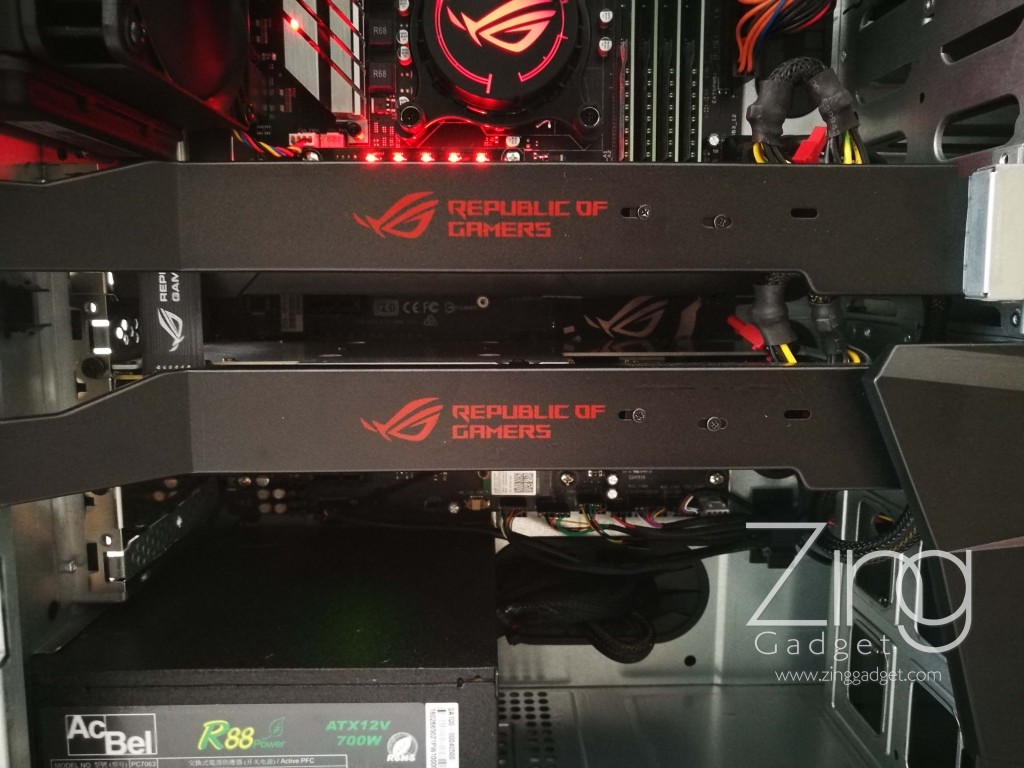 When one GPU isn't enough, make a SLI! Although the GTX980 is not as advance as the latest Nvidia GTX1080 based on Pascal architecture, each GTX980 already did a great job in rendering videos and image during gameplay. Besides, the GTX980 SLI graphics card is supplied with 700W PSU and comes with liquid cooling technology.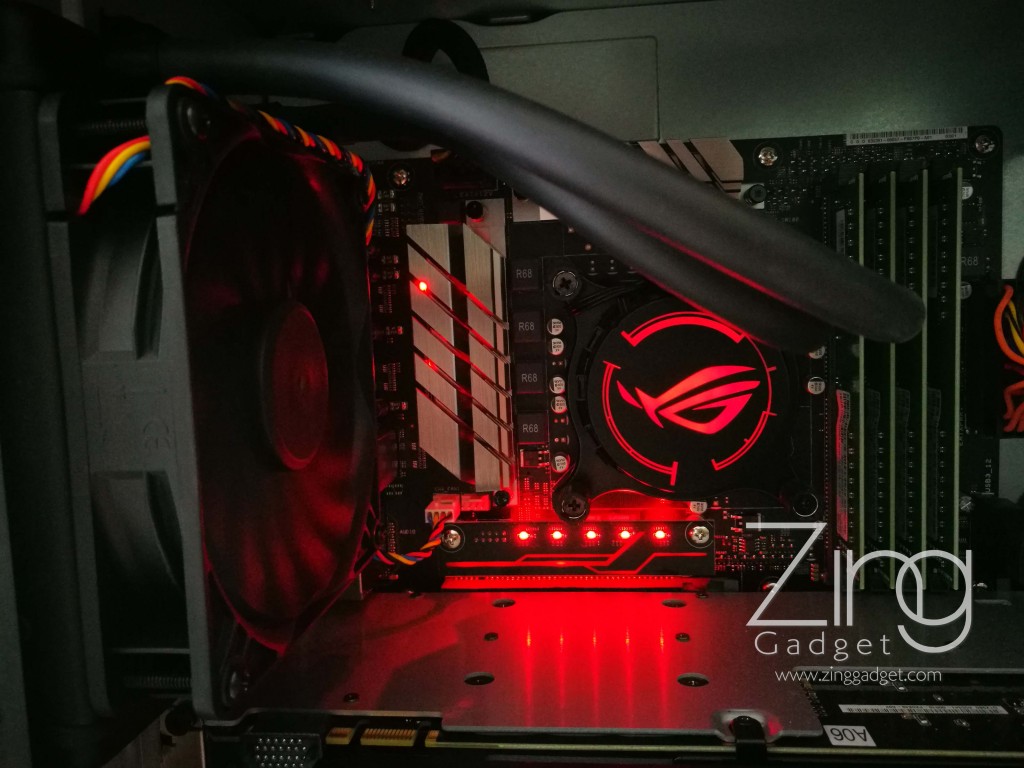 Performance
3D Mark Fire Strike Extreme


PC Mark Creative Conventional

Heaven Benchmark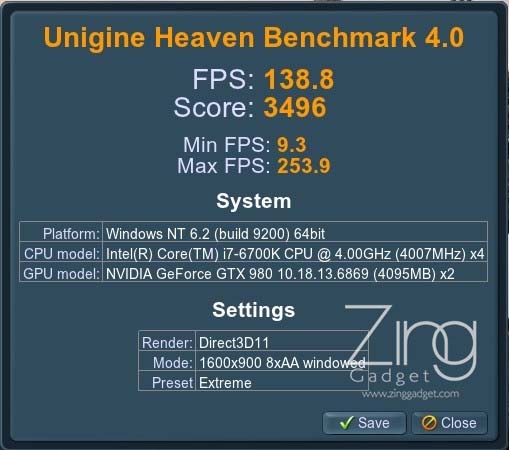 Cinebench R15

AS SSD Benchmark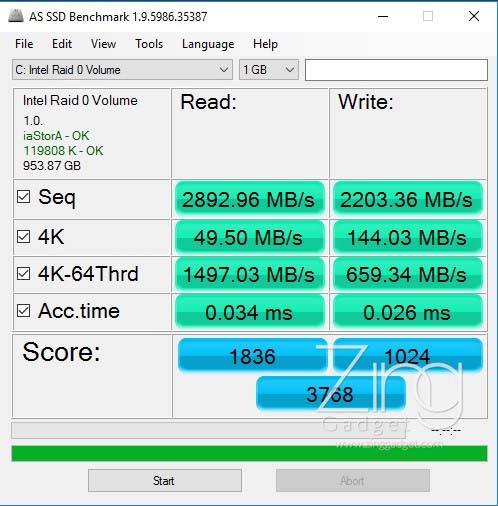 Gaming experience
Civilization V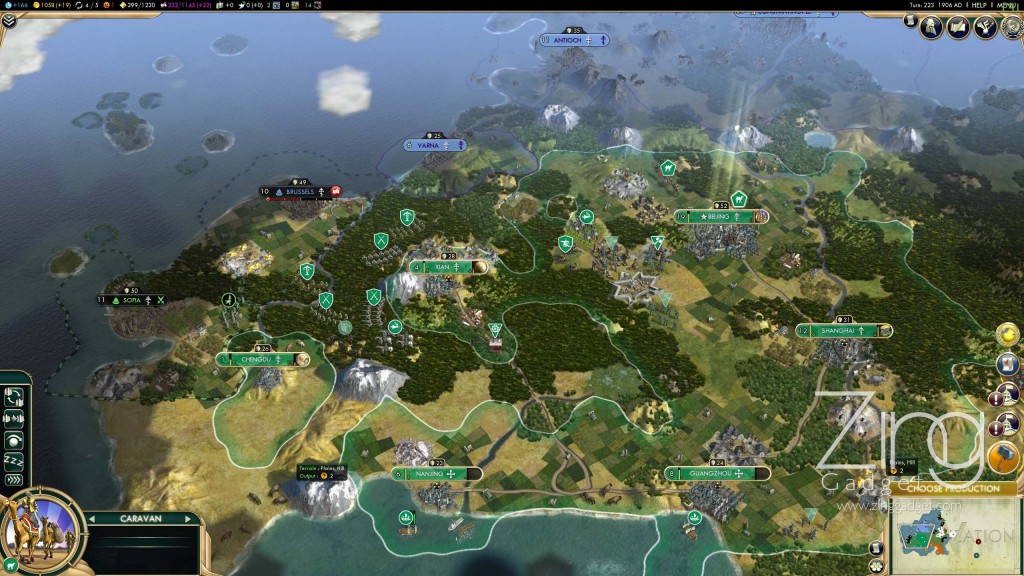 Civilization V is a strategic game that are graphical intensive if you adjust the settings to maximum. However, the GT51 with dual GTX980 easily handle this game with more than 100 fps throughout the gameplay.
Rise of Tomb Raider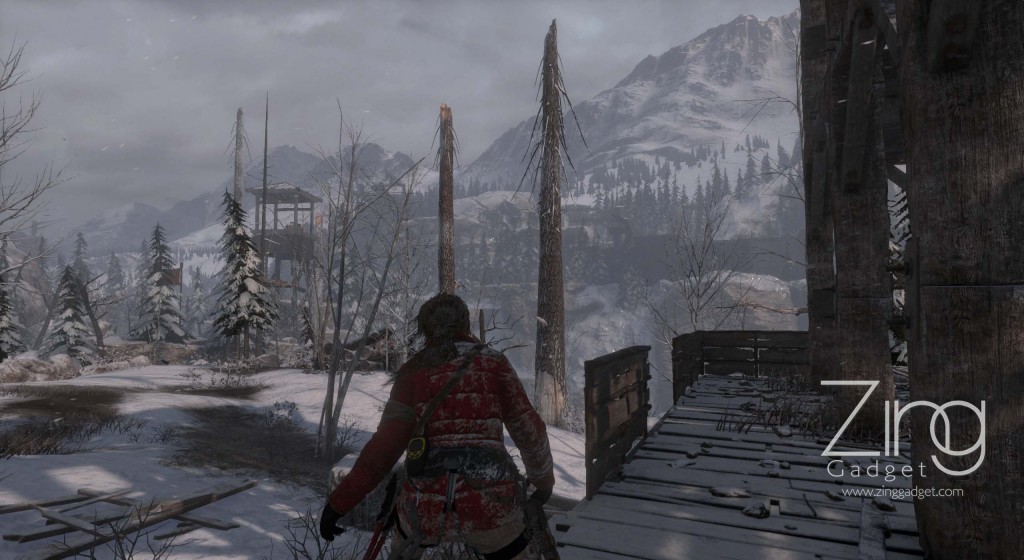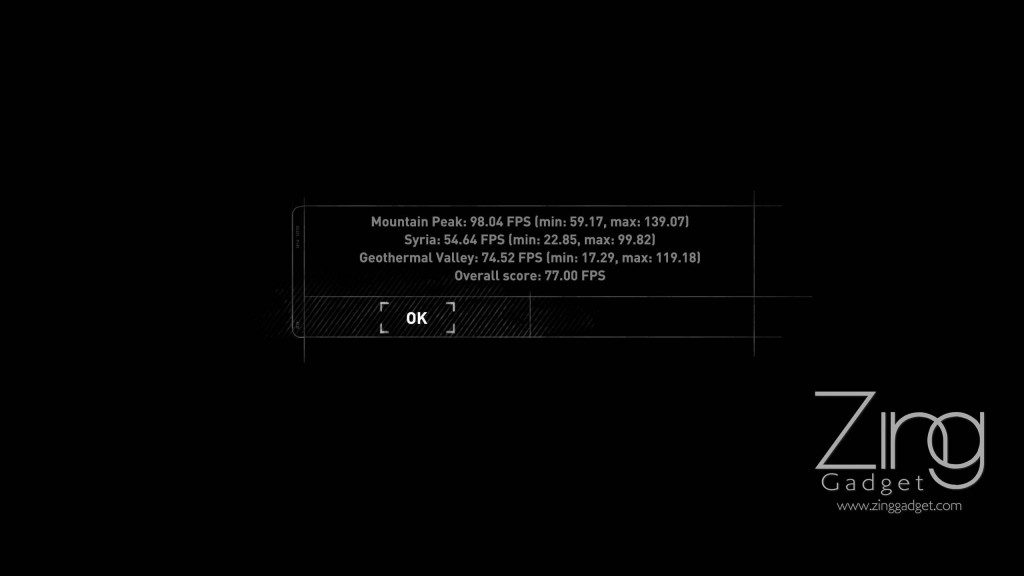 Rise of the Tomb Raider is another GPU intensive game that often becomes part of the hurdle to enjoy maximum quality without sacrificing framerates. However, rendering this game with GT51 is a piece of cake with average FPS at 77 and above.
CS:GO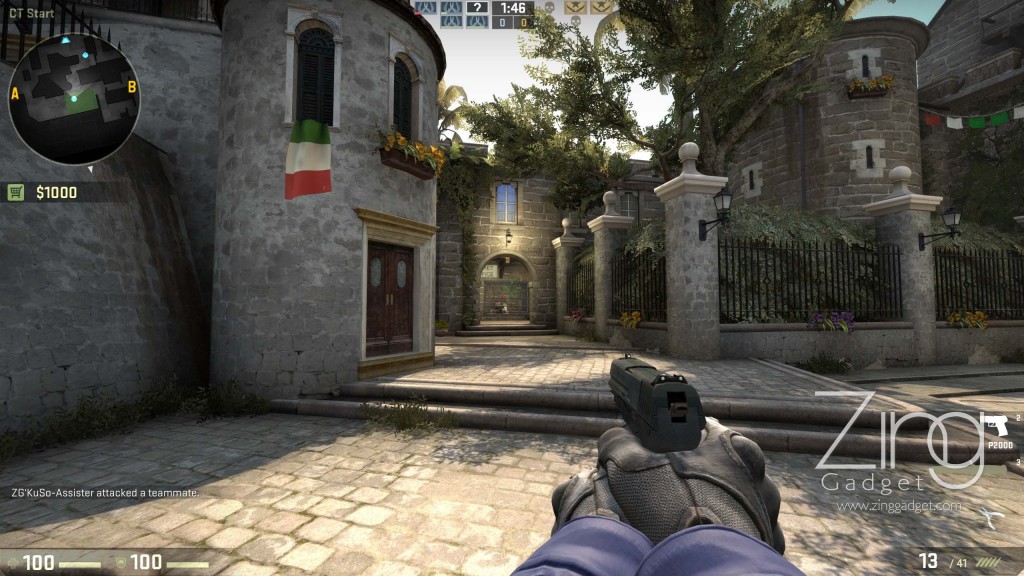 Although it is an old game that based on the simple Source Engine, framerate is still an important consideration when it comes to CSGO. The rig is able to handle CSGO at 160fps and above which is considered pretty decent.
Dota 2
Under maximum settings, these hardware can achieve 50 fps and above during gameplay.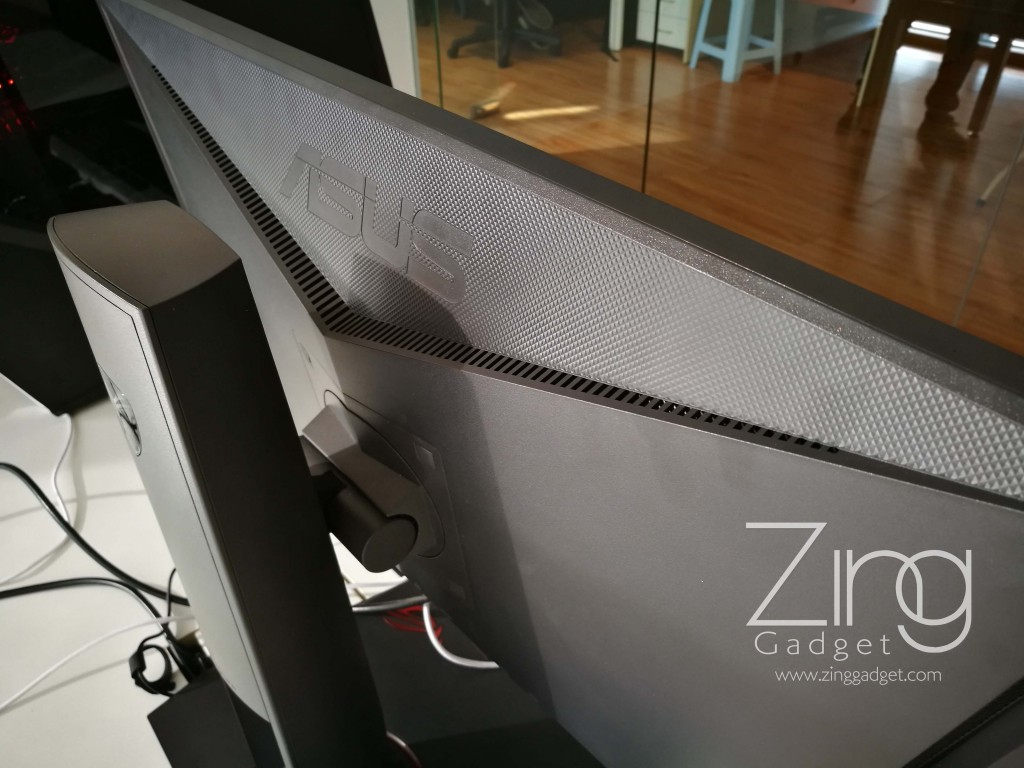 A good rig must comes with good peripherals, and so ASUS also brings their customer with a 2K monitor, a cerberus keyboard and a gaming mouse!
Swift PG279Q:
27 inches 16:9 178 degree wide angle IPS display
100% sRGB
2560 x 1440 resolution
2x 2W speaker
up to 165Hz
3 years warranty
G-SYNC
RRP:RM4049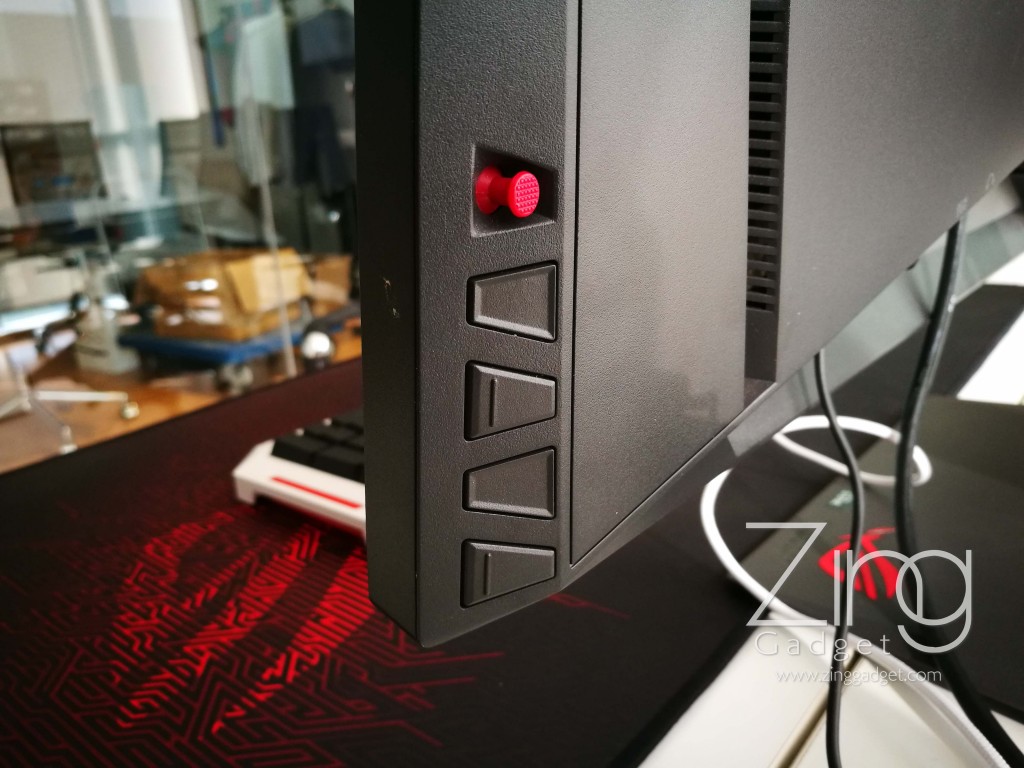 All the settings button are located at the back which are easily accessible.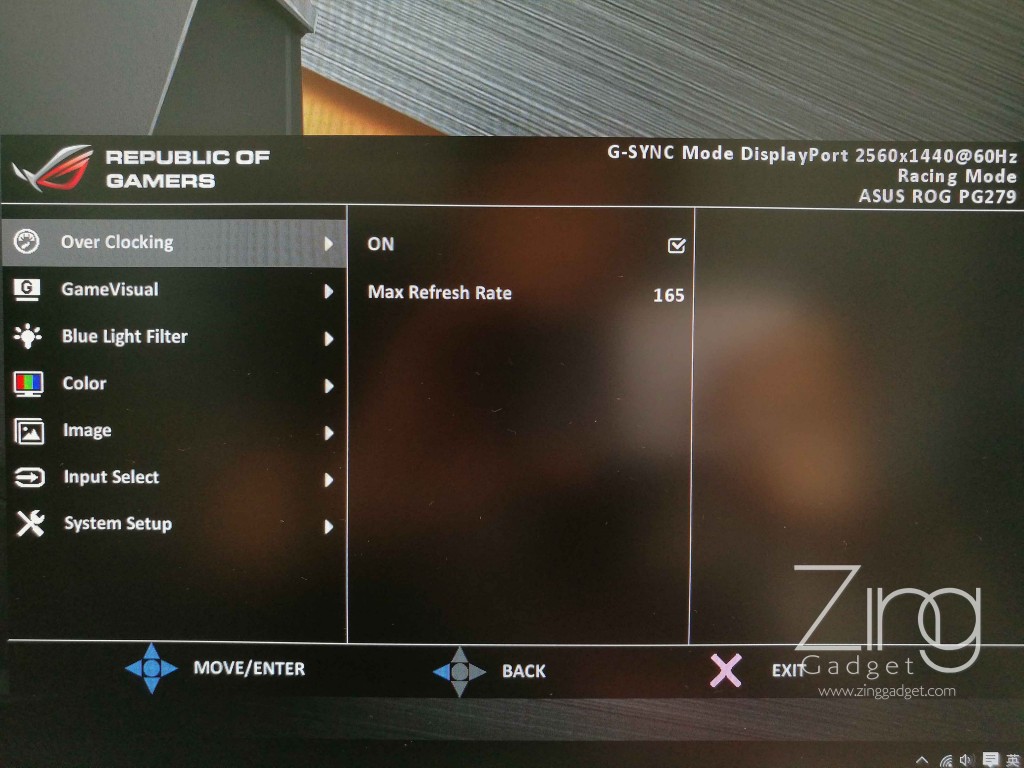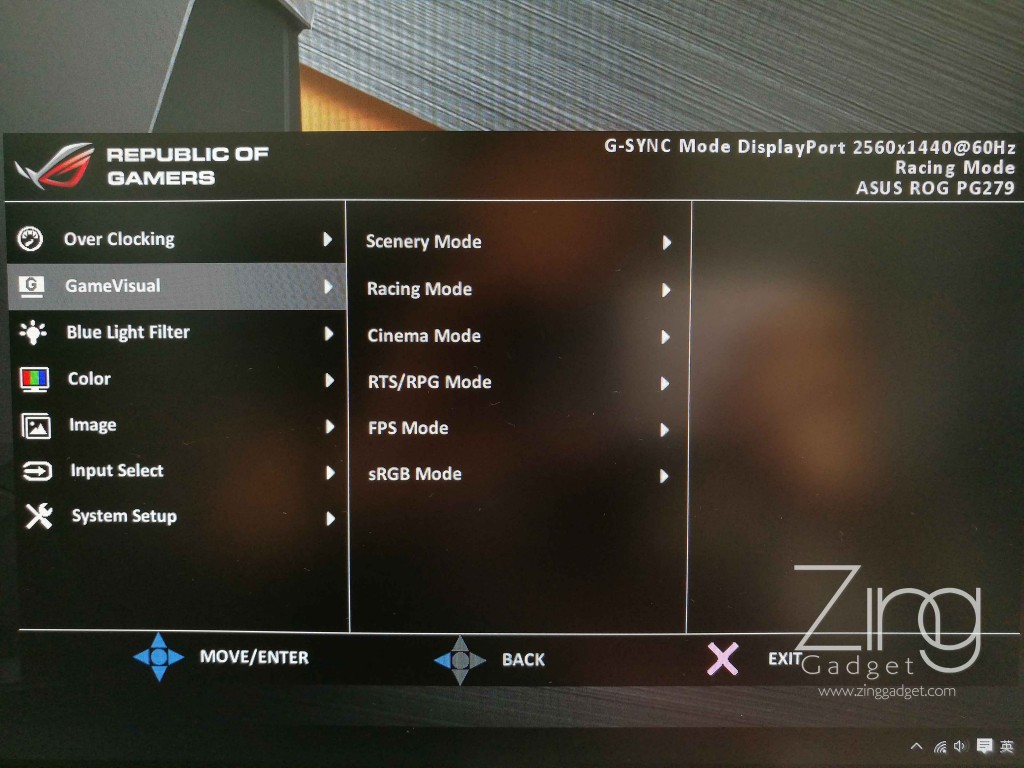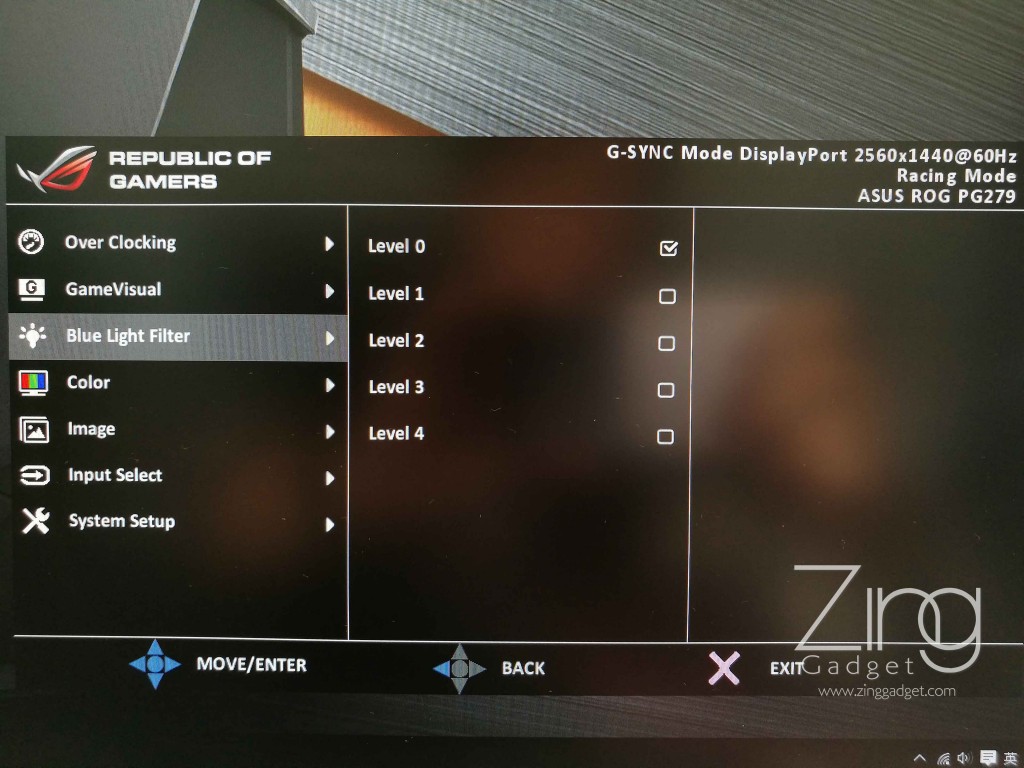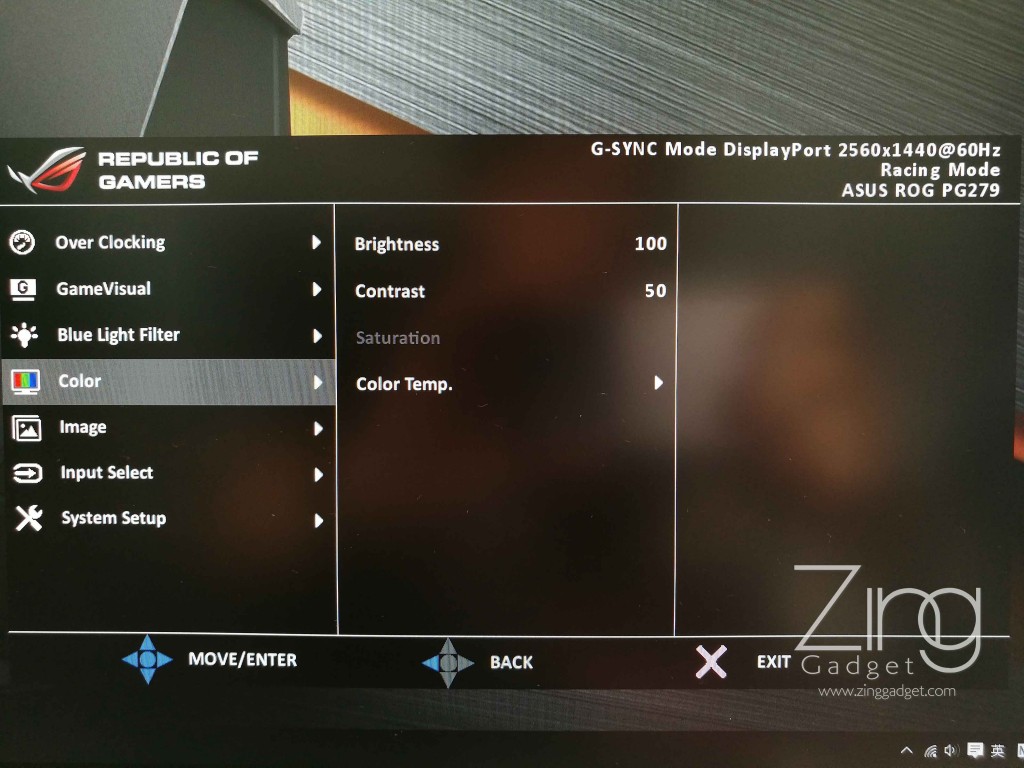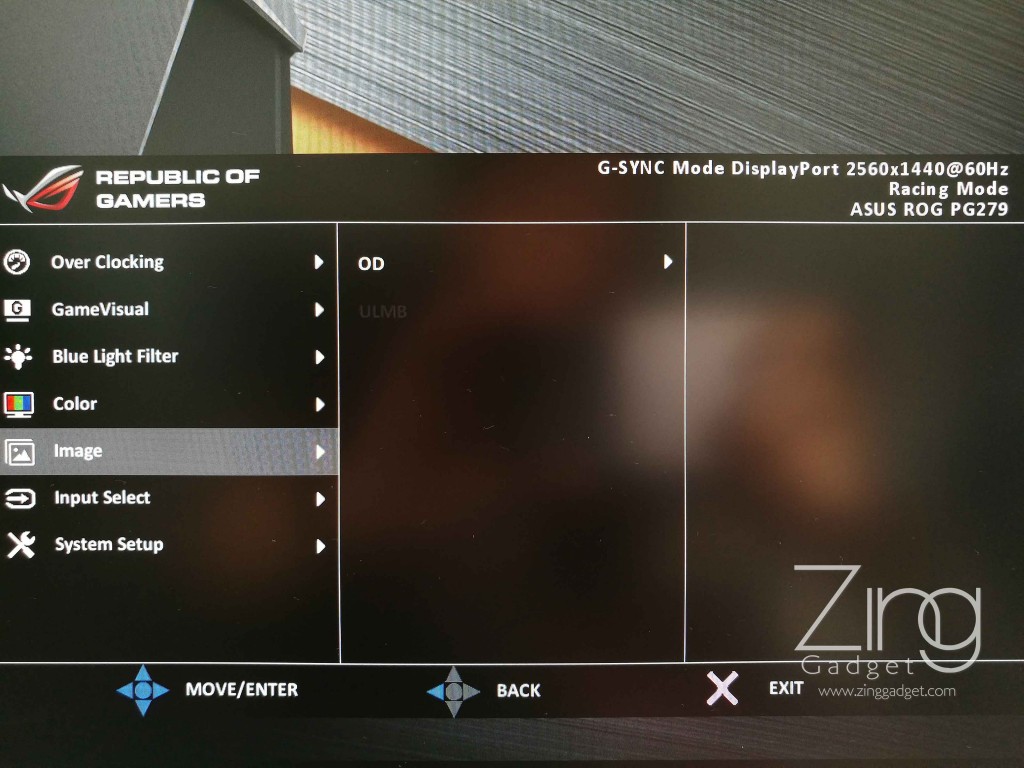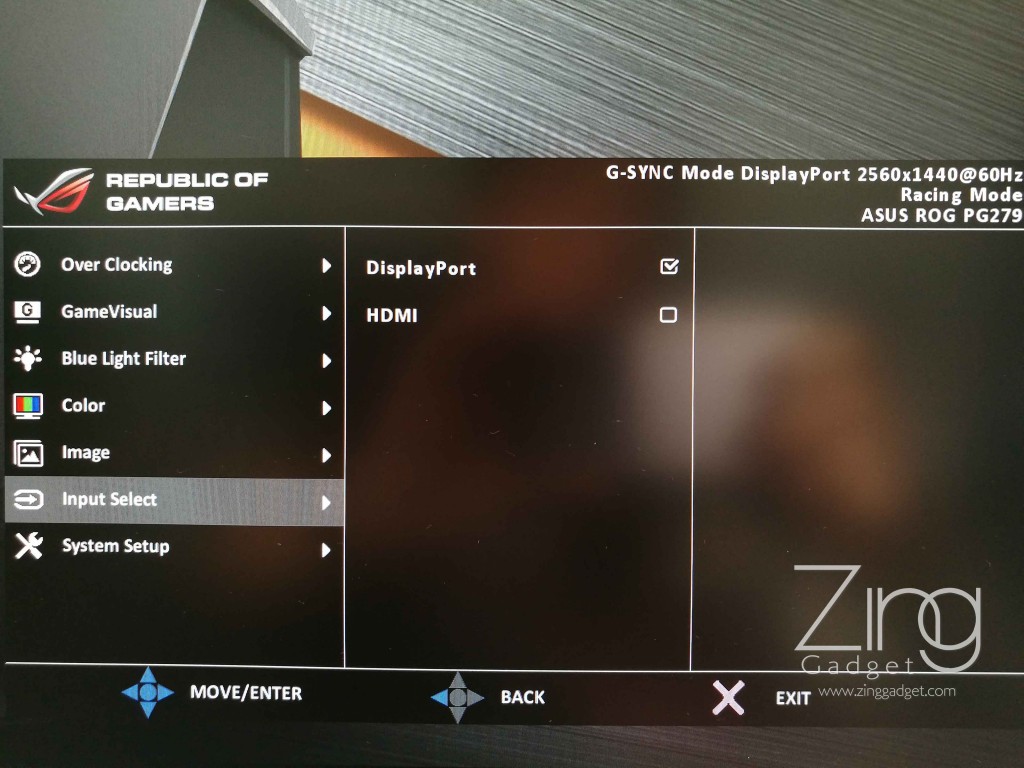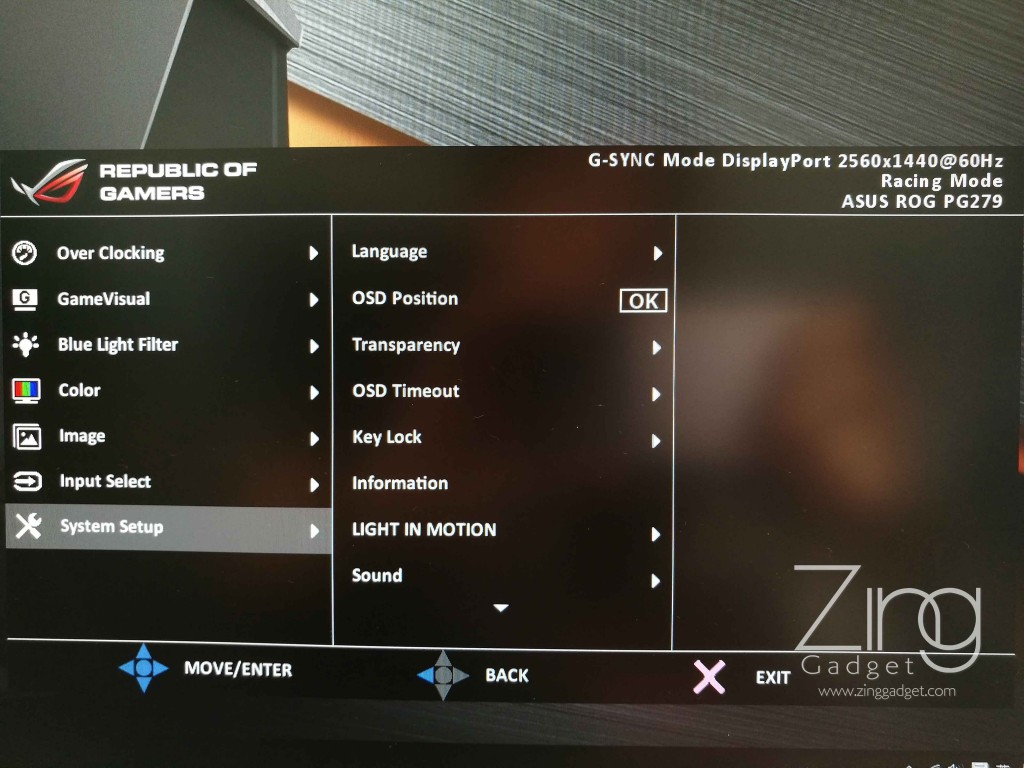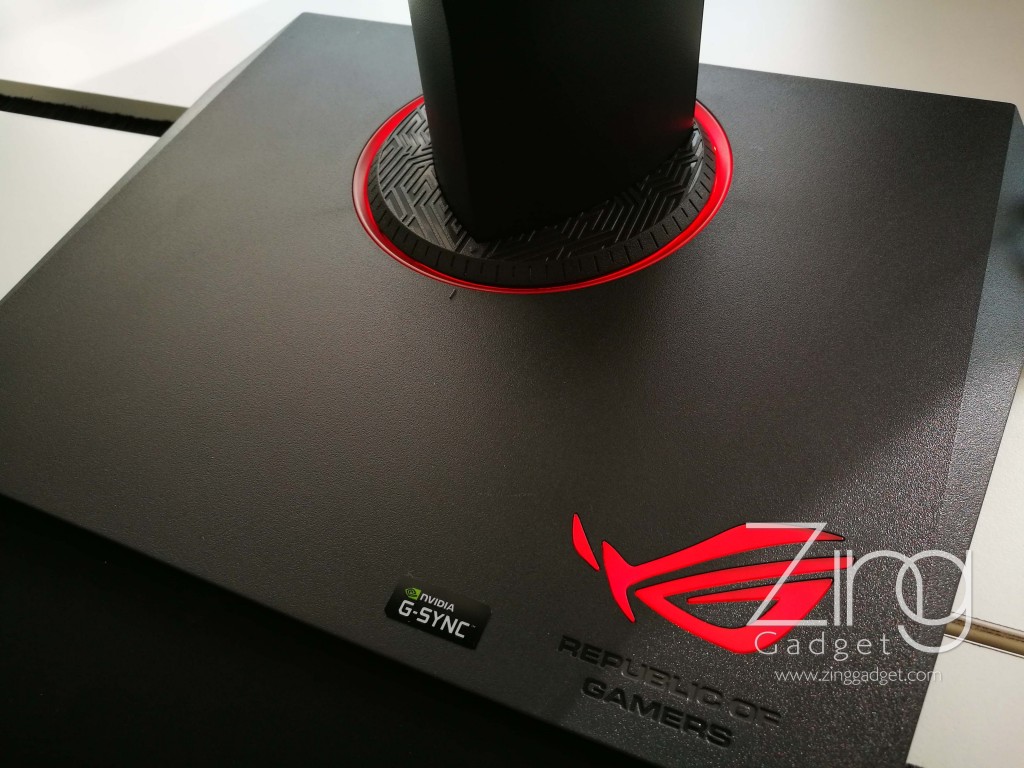 This G-Sync monitor is one of the top notch monitor in RoG. The 27 inches display offers 178 degree wide display angle with a refresh rate of of 165Hz!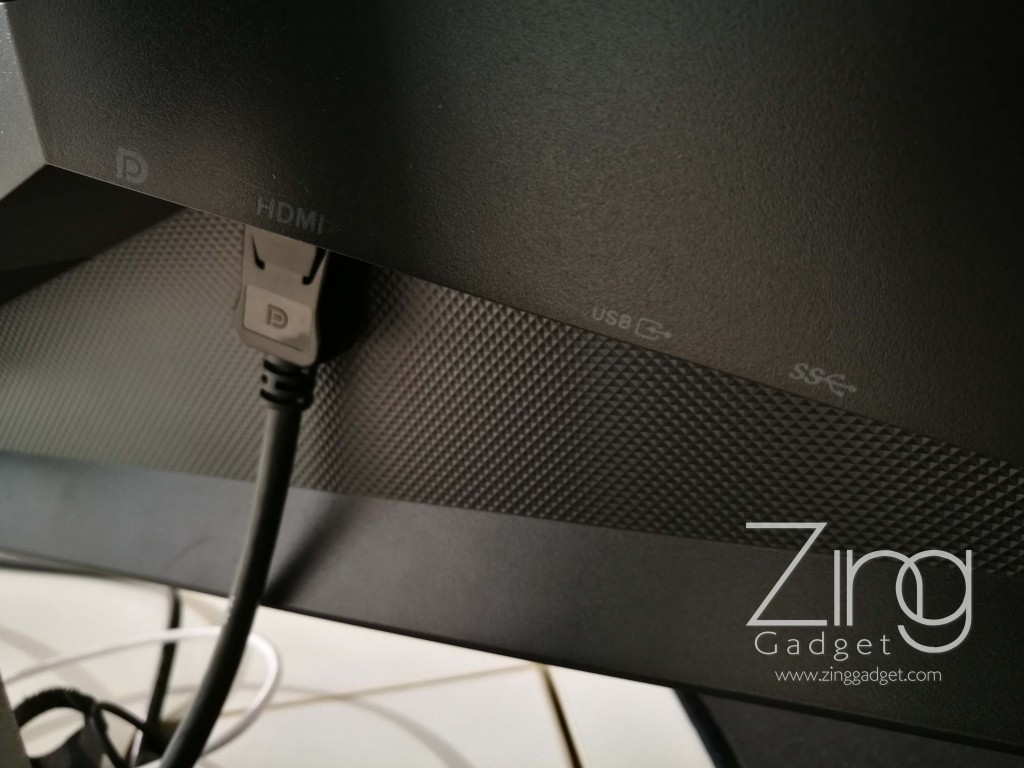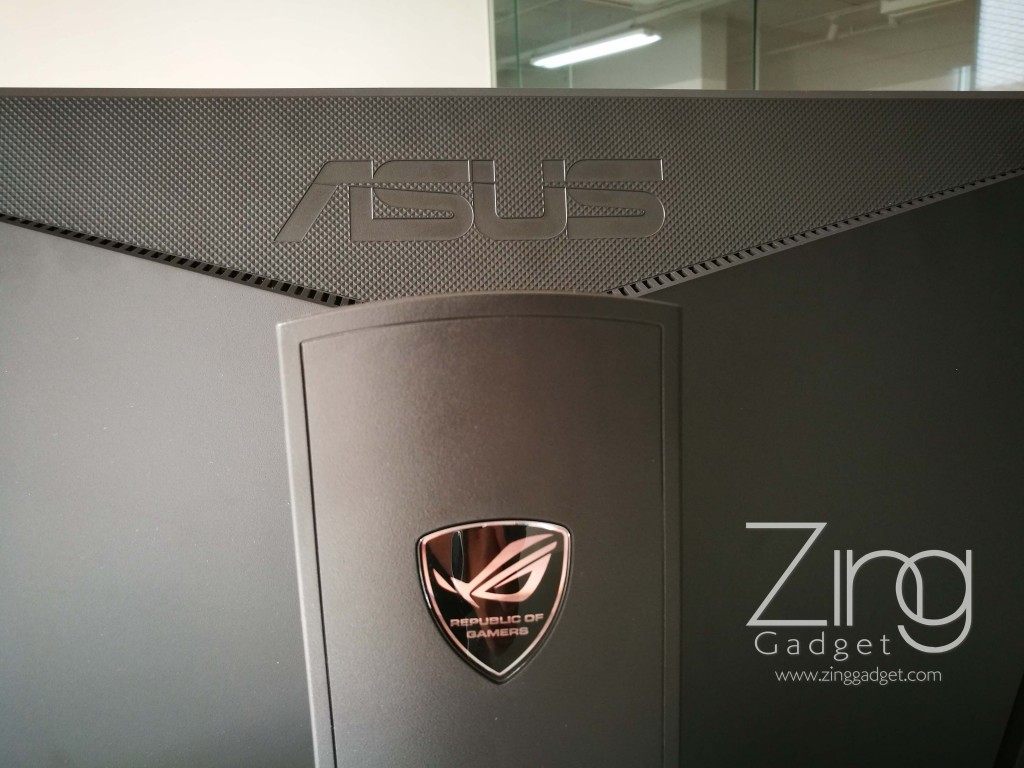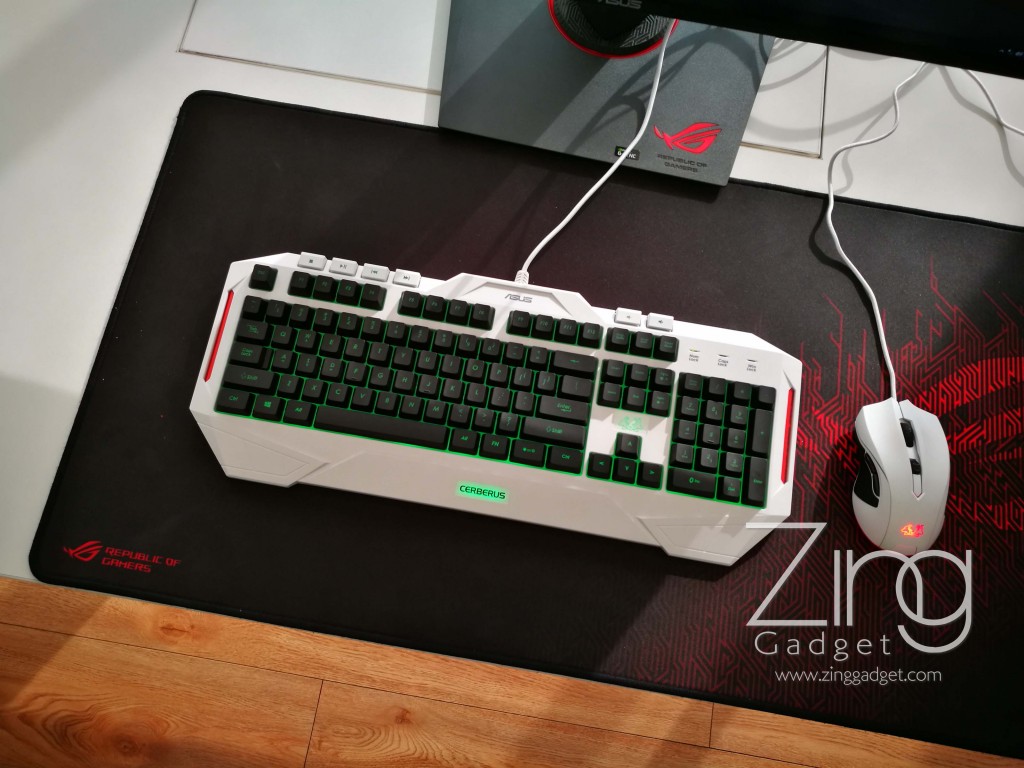 Here comes the Cerberus Arctic keyboard and Cerberus gaming mouse!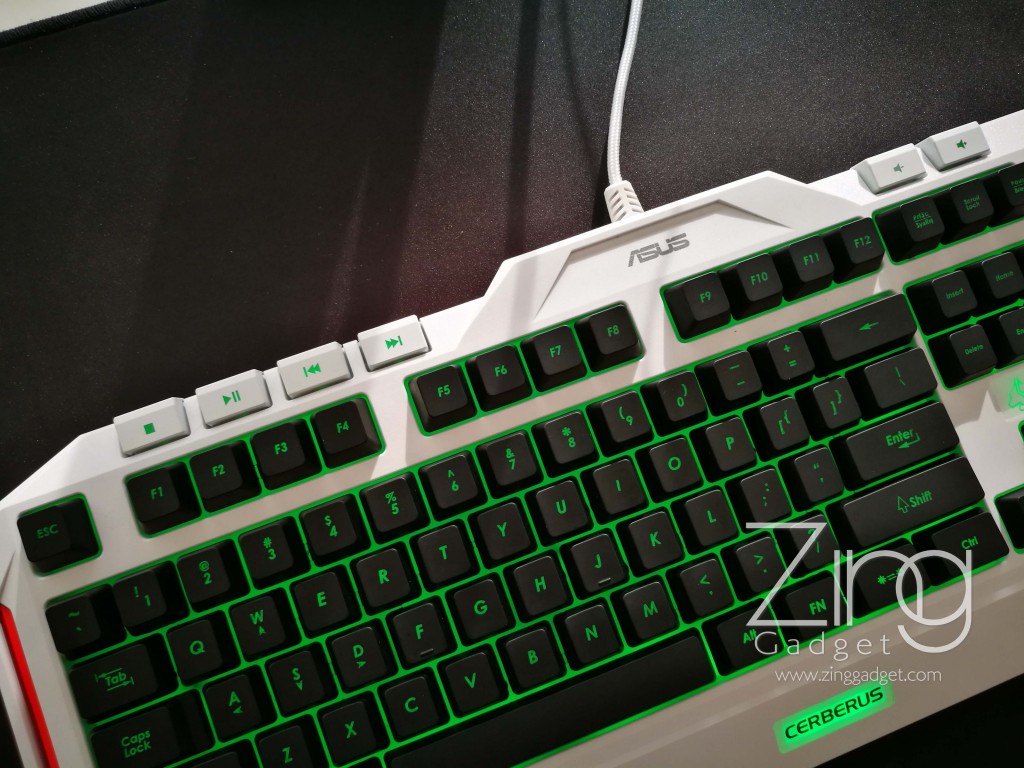 Cerberus Arctic:
471 x 186 x 41mm
1.1kg
Anti-ghosting key
RGB colours
Windows Key Lock
Rapid Fire mode
RRP:RM199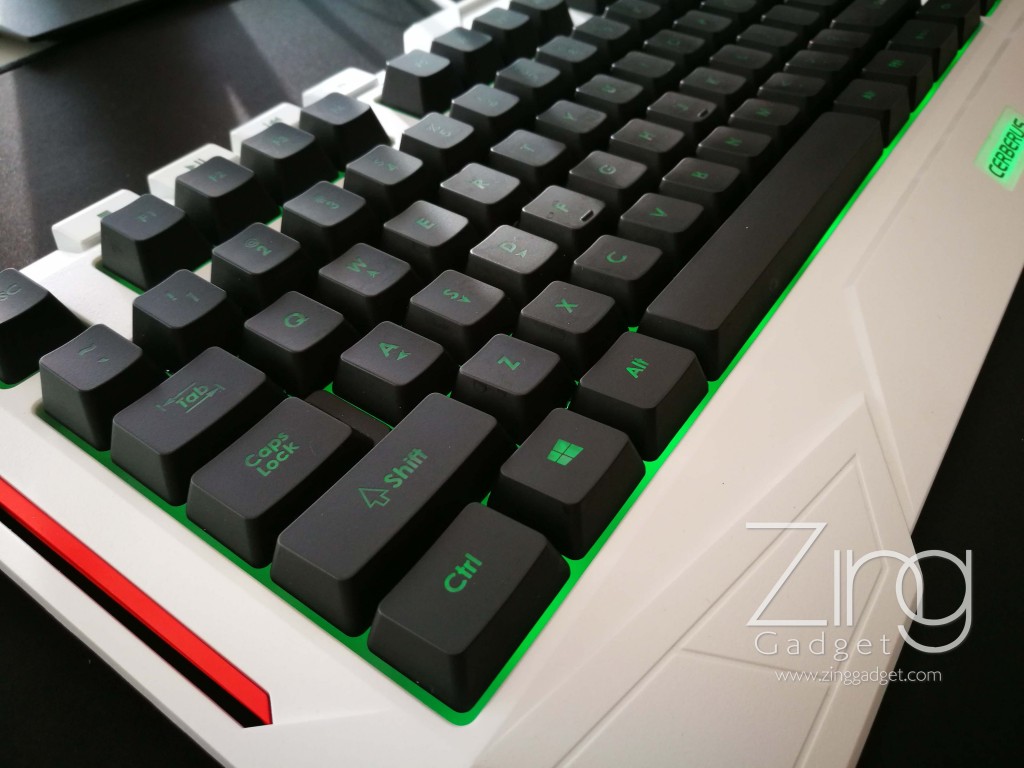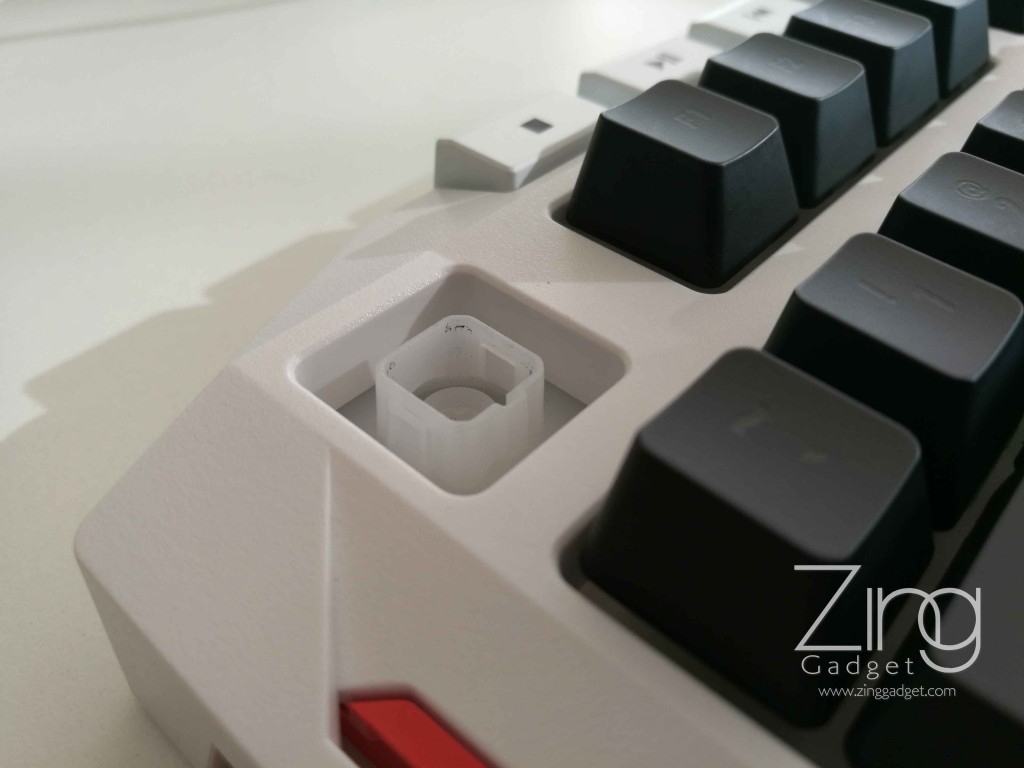 Although the Cerberus Arctic and Cerberus keyboard has the same design, the Cerberus Arctic offers a RGB colour backlight which can be manipulated by pressing Fn + Z, X, C, V and B for 5 different colours output. Although it isn't any fancy mechanical keyboard, it is somehow better than traditional chicklit keyboard.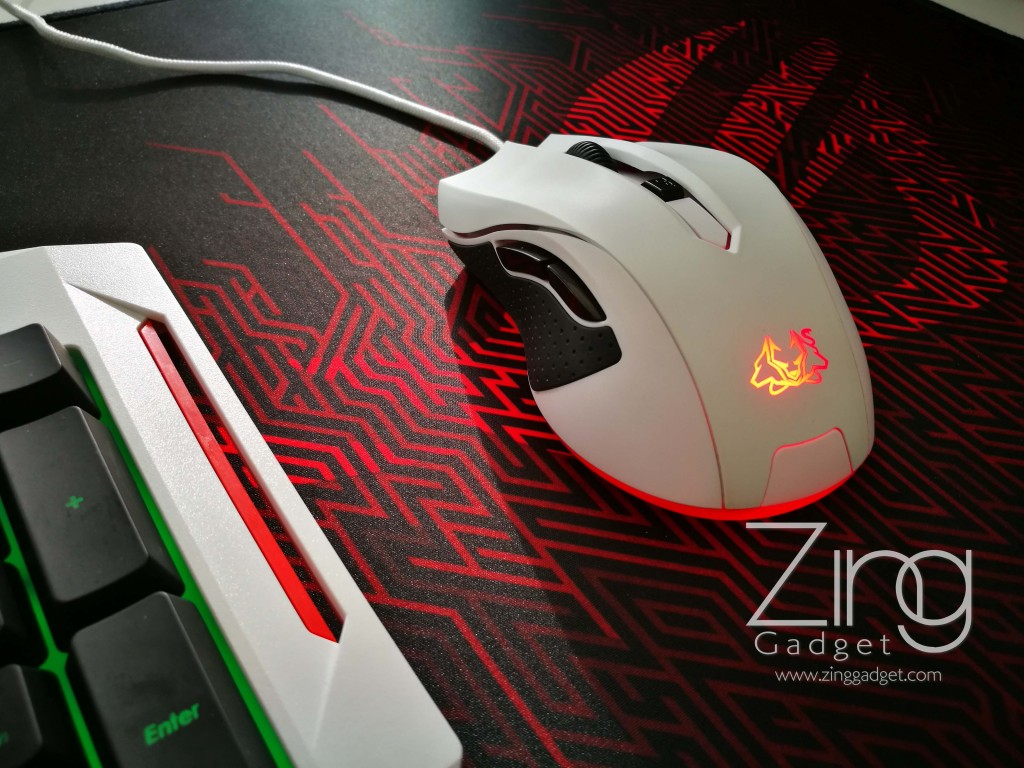 Cerberus Arctic gaming mouse:
124.86 x 68.72 x 40.11
optical laser
4 DPI settings
6 buttons
1.8m cable length
RRP:RM119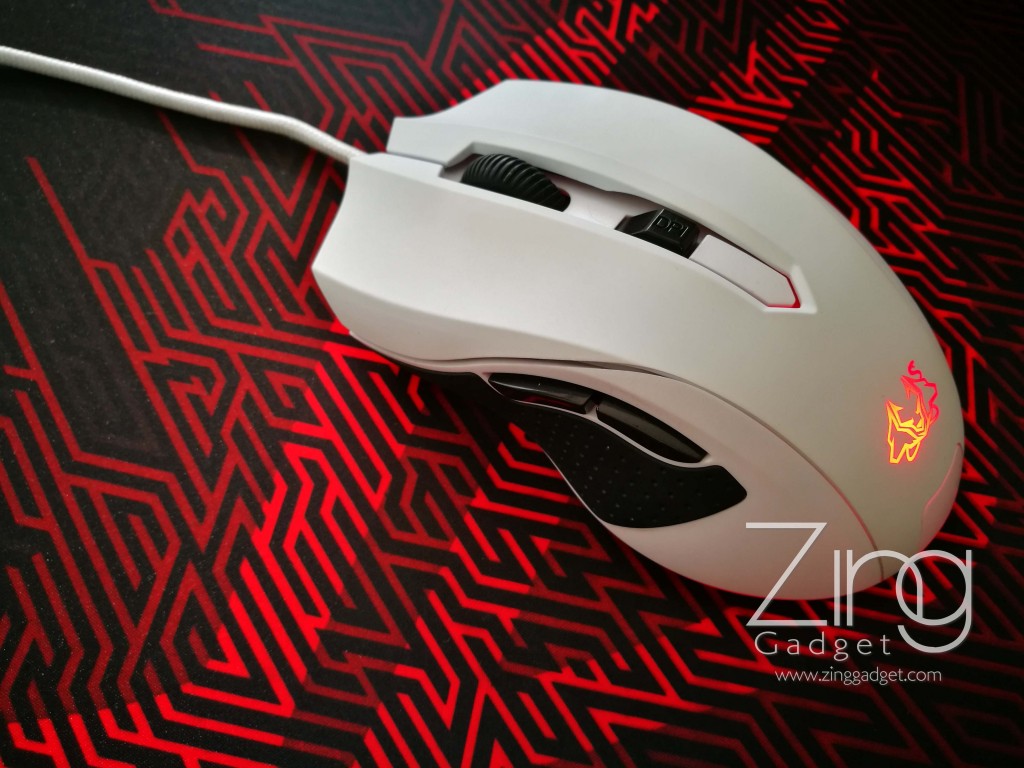 The Cerberus Arctic gaming mouse ain't other fancy mouse on the market today. Our first impression of it are it looks pretty cheap and its feels very light. However, this mouse does provides a good grip and it is suitable for left handlers and right handlers!
Conclusion
The RoG GT51 gaming desktop is one of the most powerful rig in the market today. Sporting dual GTX980, Intel Core i7 unlocked processor, 1TB SSD, 64GB of RAM, these hardware could make the desktop last for a decade without the need of major upgrading. If you would like to opt for the best gaming experience with this gaming desktop, it's a wise choice to choose for the Swift PG279Q that offers 27 inches 2K display with 165Hz refresh rate which is almost perfect for state of the art gaming experience.