The battle of the best performance and most affordable mid-range smartphones in Malaysian market has heat up recently, especially with the recent introduction of new smartphones such as the Redmi Note 3, Flash Plus and the Honor 5C. While Honor brand has been long established in Malaysia and known for its quality mid-range smartphones, we will put the Honor 5C into the test to find out more!
Before we begin, let's have a look on the Honor 5C specifications:
Android 6.0 OS, EMUI 4.1
2 inches Full HD IPS display
0Ghz HiSilicon Kirin 650 octacore processor
Mali-T830 GPU
2GB RAM, 16GB ROM, support microSD expansion up to 128GB
13MP rear camera with f/2.0 aperture and single LED flash
8MP front camera with f/2.0 aperture
Fingerprint recognition
3000mAh battery
4G Dual SIM Standby with Hybrid SIM design
156g
Available in grey, gold and silver
RRP: RM799 (Grey); RM849 (Gold)
Design
A smartphone without a decent design is nothing even when it comes with the top-in class hardware, as one hideous outlook makes it unappealing to consumer at first sight. The Honor 5C design doesn't comes with the latest classical elegant design which has been used repetitively on other smartphones. However the design is clean and minimalist with an enhanced highlight of details observed on the edge.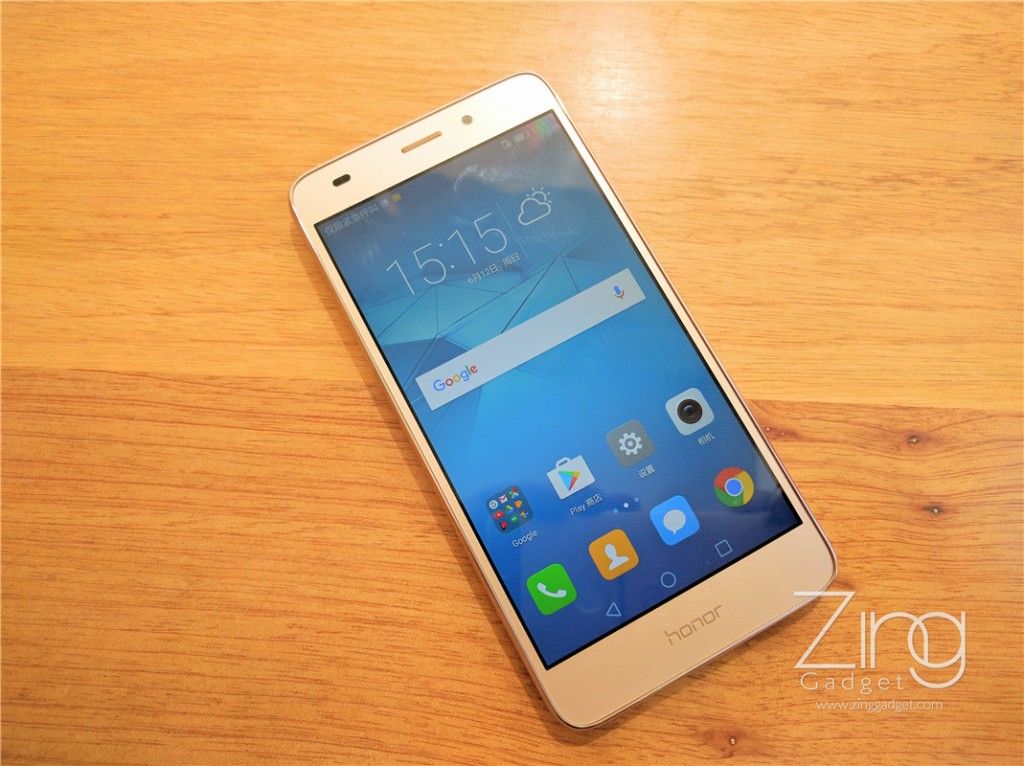 It's got an 5.2 inches Full HD In-Plane Switching (IPS) display panel which makes it priceworthy. The black bezel is also much more smaller despite having a thin metallic bezel that elevates the visual experience in general.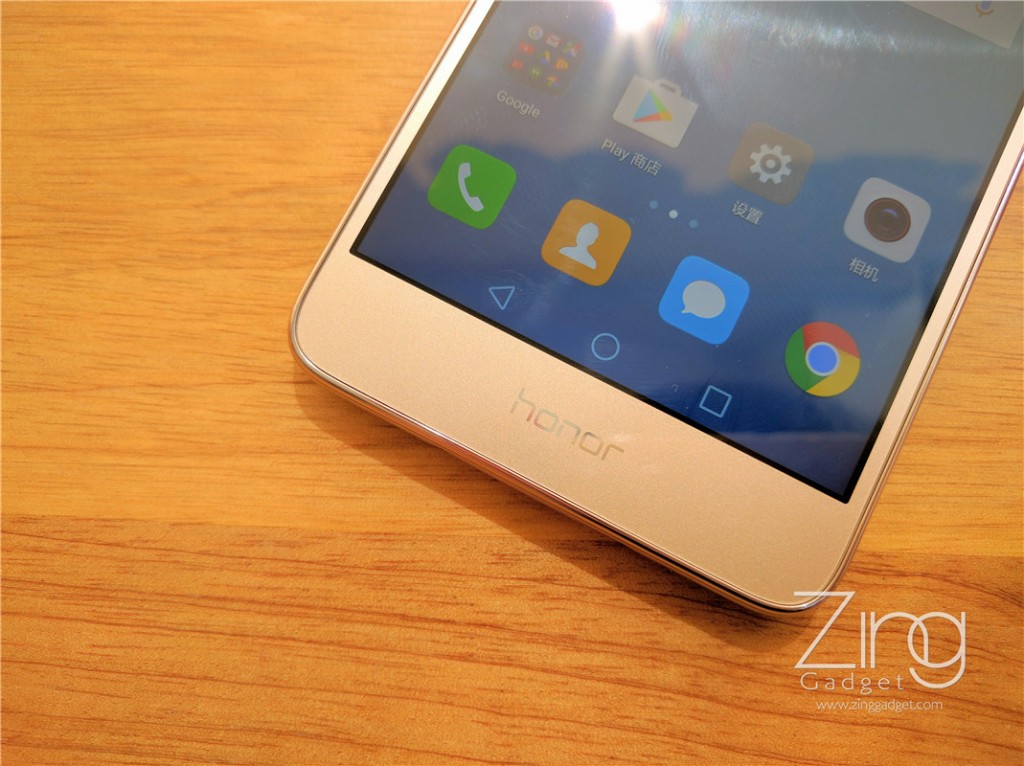 The 5C conventionally sports the software navigation keys from the previous Honor mid-range series smartphone. A "honor" logo was printed on the middle of the bottom bezel.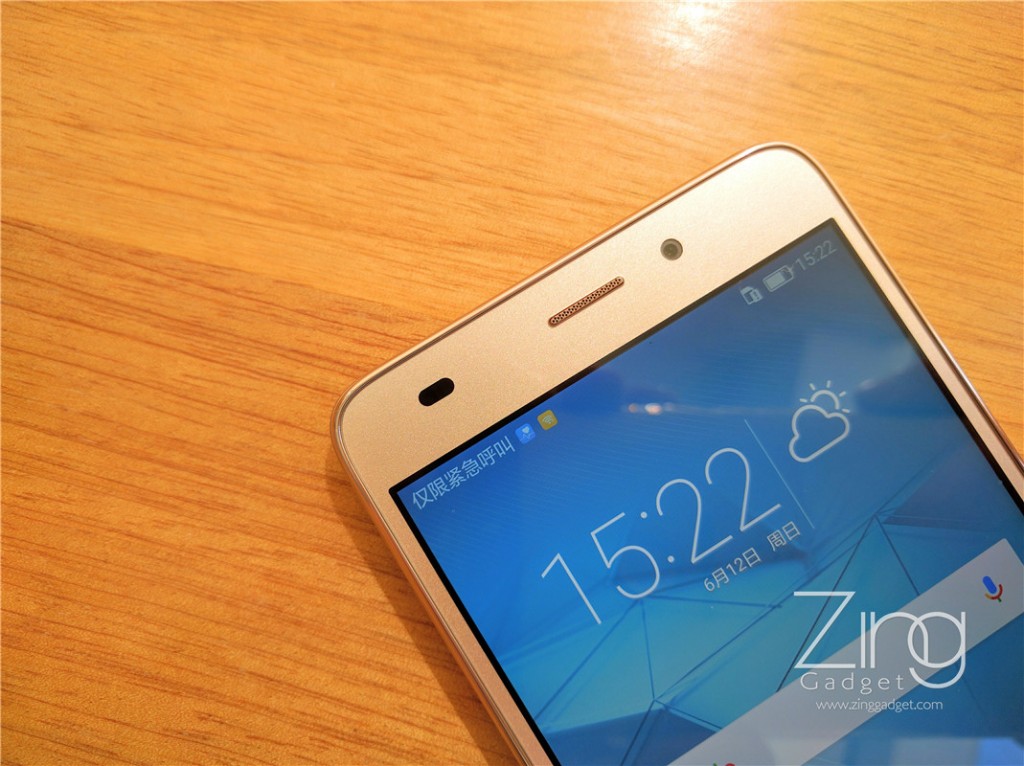 The call speaker and the front facing camera is located side by side while the proximity sensor was placed far away on the top left.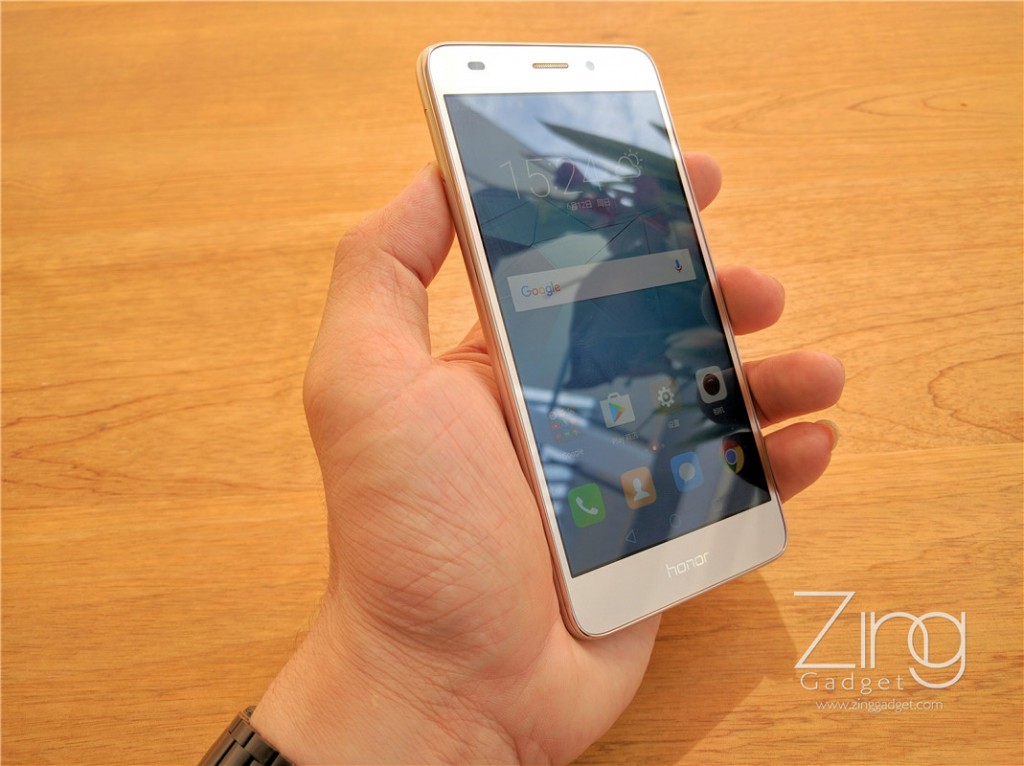 The rounded edge makes the grip even more comfortable and enjoyable.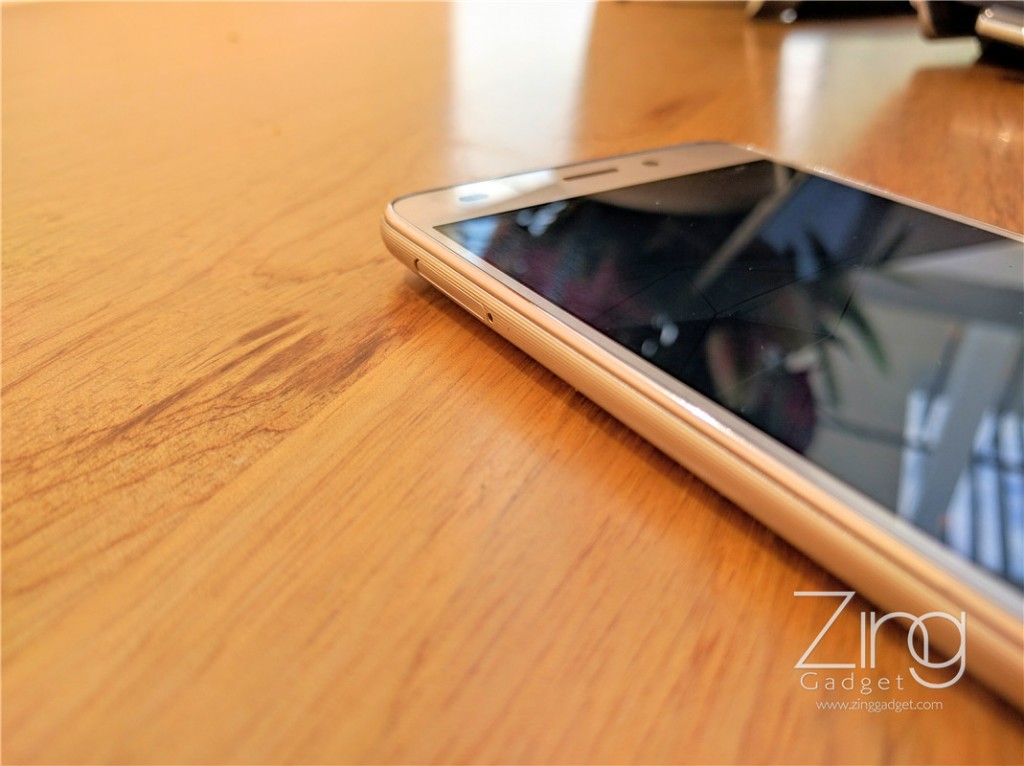 While it seems like the're two speakers on the bottom, the mono speaker is located on the right while the other is just a decoy. It supports charging with microUSB connection.
3.5mm audio hack on the top along with noise cancellation microphone on the far right.
The power button and volume control are located on the right while the Hybrid SIM slot (2 nano SIM + 1 microSD slot) is located on the left. Unfortunately, support of dual SIM standby with microSD storage expansion is not possible on this device.
The edge on the 5C is strikingly similar with its predecessor Honor 5X.
The 3 parted design is one of the rear design highlight on the Honor 5C. It uses a aluminium like material on its cover with a smooth protruded curve on its back. However, the top and bottom part are made out of polycarbonate, or plastic.
A 13MP rear camera is located right on the top with a square fingerprint sensor on its back. It has no big difference from the other Honor smartphones but unfortunately the 5C only comes with a single LED flash while some other mid-range smartphones and Honor predecessor has sported dual LED flash for vivid images on the night.
The brushed metal does not slip out of hand easily and does feel nice.
Display
The 5.2 inches Full HD IPS panel offers a pixel density of 424 ppi which is similar with the standard high-end smartphones' display on the year 2013. The colour saturation, accuracy, representation, clarity and brightness is also well adjusted for daily operation. It has a tendency to favour towards nature colours and hence the colour might appears slightly fade in contrast to saturated panels like SuperAMOLED and AMOLEDs.
The red, yellow and white is much more highlighted on this smartphone while the calmer colour remains cool.
Full HD display has become part of standard to enjoy a decent media on the smartphone today.
Camera
While everyone is usually does not impressed by the camera quality of those mid-range smartphones on the market, the Honor 5C does comes with a decent 13MP camera with image signal processor along with Honor own software optimization.
The front camera is another one big highlight from Honor 5C. it is a 8MP camera that comes with f/2.0 aperture can comes with variety of shooting modes such as beauty mode, video with beauty mode and even taking timelapse!
The Honor 5C camera app also supports variety of shooting mode found on other Huawei flagship smartphones, except the night mode which takes up large amount of RAM and eventually removed from the stock camera app on this smartphone.
Sample images taken with Honor 5C
Details preserved in well-lit areas.
With the f/2.0 aperture, this camera has a preference to take pictures at much brighter environment. Images taken in the night are satisfactory with acceptable level of noise. The details recovery in night is okay but the colour representation is slightly out of our expectation.
A macro shot with 5cm distance is entirely possible with the camera on the Honor 5C but the background blur effect does not reach up to our expectation.
Auto mode
Food mode
The image post-processing when shooting with food mode is way too exaggerated. It can be seen that colours are much more saturated and appears "markup" and "unreal".
Flash shot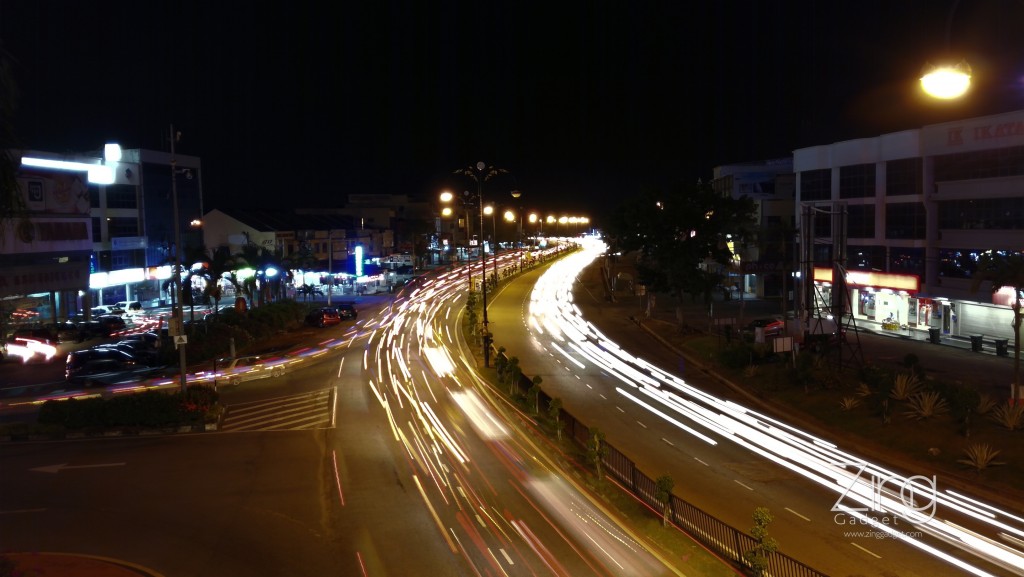 The camera app is also able to take image with long exposure time, which ended up with the image above. During the capture, it is important to keep your hand still because slight tilt of the smartphone will made image go awry.
Document Correction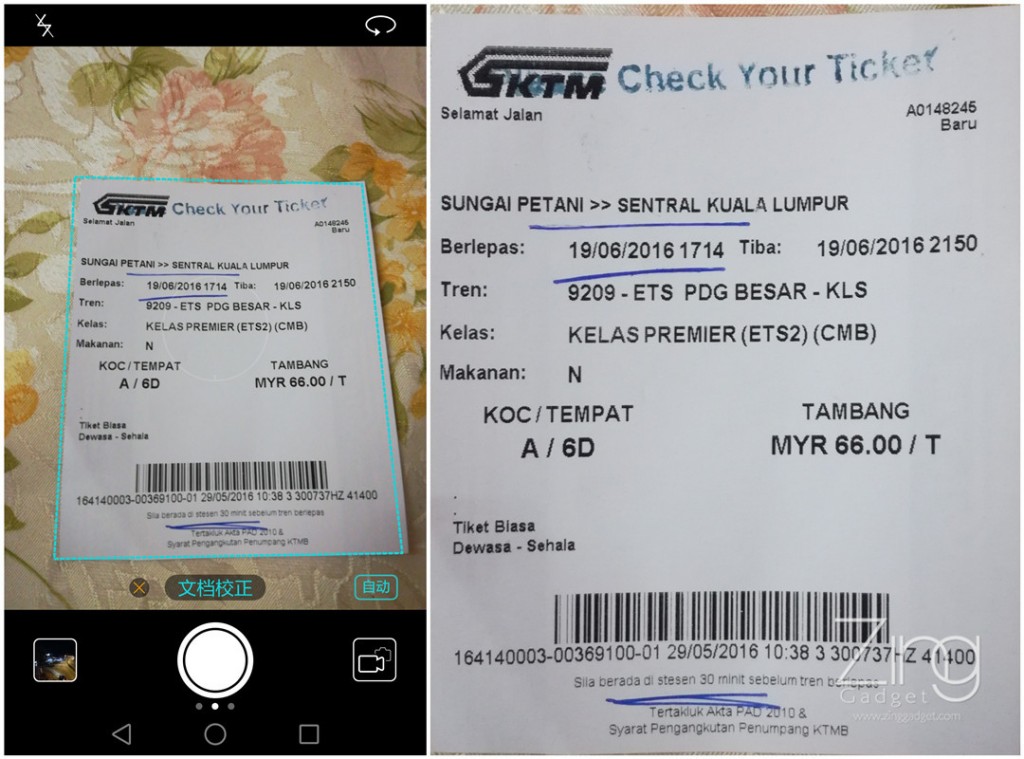 Once turn on the document detection/correction, the camera will able to highlight the areas of the document detected on the camera and hence export it into a full document image with little background. You can then forward the document to colleagues or friends easily.
Other sample shots with the Honor 5C
Software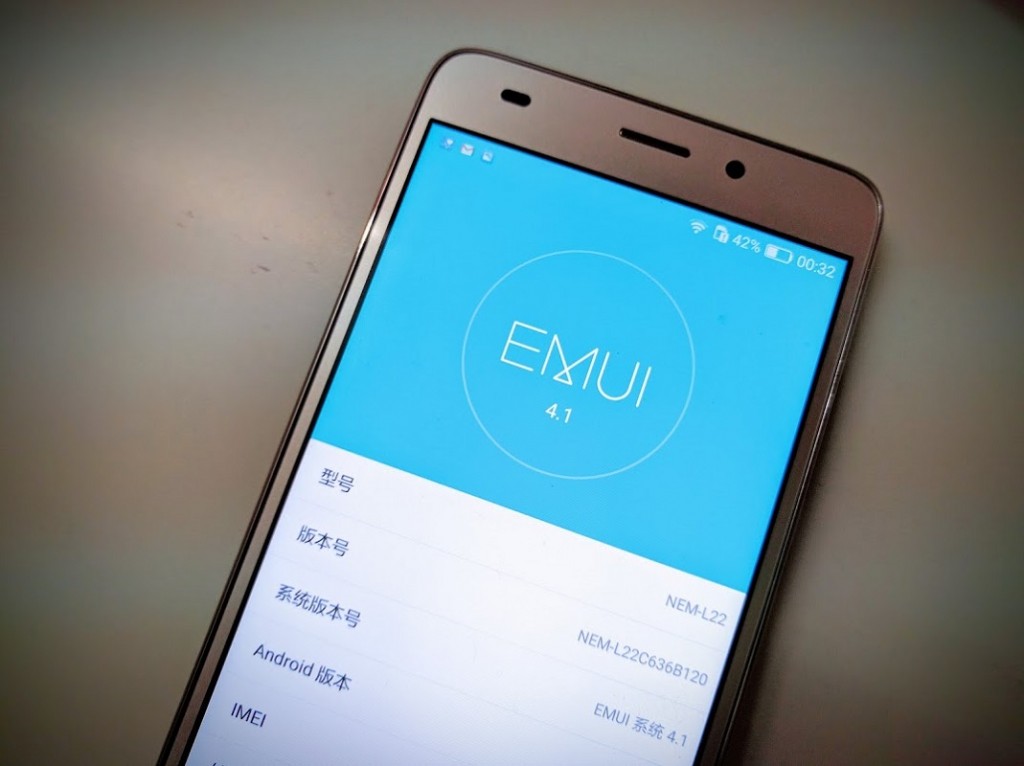 Running on EMUI 4.1, its the Honor self-developed and customized firmware based on Android 6.0 ecosystem. The new EMUI 4.1 comes with addition of more features while retain the theme and functionality of the previous.
Theme customization is also possible and it now comes with more software and applications to manage your smartphone.
Apart from unlocking the smartphone, the fingerprint sensor on the Honor 5C can be utilized for taking images, roll out the notification bar and browsing images in galleries. The fingerprint can be recorded accurately with just 6 simultaneous detection.
The video recording feature first seen on Huawei Mate series smartphone (previously available only on rooted devices) is now available in Honor 5C. However, it cannot be manipulated as easily as Huawei Mate but instead requires pressing of power button and volume up button simultaneously to record the display.
Battery life
The Honor 5C comes with a 3000mAh battery along with a powerful and efficient Kirin 650 SoC. It has 40% longer battery life when compared to the previous generation and it can last around 1 day and 7 hours. If you plan it for casual use, it might last for 2 and more days!
Charging test
A 30 minutes charge with RAM cleared and airplane mode is capable to refilling 18% of battery only. This mediocre result could likely accounted by the standard charger that does not support quick charge technology. However, we do not expect much for a quick charging technology to be prevelant in the mid-range market today.
Battery drain test
1/2 hr Waze & Data:6%
1/2 hr  FB + data:4%
1/2 hr  FB + WiFi:4%
1/2 hr  Browser + WiFi:4%
1/2 hr  Game + WiFi:12%
1/2 hr YouTube:7%
1/2 hr  WhatsApp+WeChat+Camera+WiFi:9%
1/2 hr  Music:2%
1 hr Video playback:4%(1/2hr earphone)4%(1/2 hr speaker)
Battery left: 44%
Although the battery left over 5 hours of strenuous test isn't surprisingly less. All of these battery conserved are likely contributed by the power efficient Kirin 650 processor with 16nm architecture process. Unfortunately, it does not support quickcharge technology as seen on other smartphones today.
Our battery standby test also shows an outstanding result with only 2% of battery drained over 5 hours when connected to WiFi with several background activity and synchronization.
Performance
The Honor 5C is the first on the Honor family to sport the 16nm Kirin 650 octacore processor. It comes with 2GB LPDDR3 RAM and 16GB ROM combination that provides good memory management as application runs smoothly and similar with some other competitor smartphones.
The HiSilicon Kirin 650 SoC comes with 8 Cortex A53 chipset with 4 chip clocked at 2.0Ghz while the rest clocked at 1.7Ghz. All of this are contributed by its 16nm FinFET Plus technology which reduce possible battery drainage and now supports LTE Cat 6 and Voice over LTE.
Antutu Benchmark score
Epic Citadel
While we usually didn't expect much graphical performance to be delivered on mid-range smartphone, the Honor 5C does offer more than minimum framerate that matches the standard of other processors such as MediaTek Helio X10.
Gaming test
There is no lag or frame loss when it comes to games like Clash Royale, Modern Combat 5. This result is indeed surprising as the performance driven by the mid-range Kirin 650 is truly outstanding.
Video experience
There is no overheating observed on this smartphone. Throughout 3 hours of continuous video watching, it only drained about 22% of the battery.
Music listening
While it doesn't support high-end DAC audio output like the HTC 10, the music playback experience of the Honor 5C is satisfactory for casual music listener. Nevertheless, the audio is optimized with Smart PA audio engine that select the best mode when playing music.
Conclusion
While there are tons of smartphone marketed with great Antutu Benchmark scores and best in class hardware, it should be noted that an elegant design and a stable firmware along efficient hardware make the most impression on the consumer. Honor 5C did a pretty great job in delivering decent performance, while not sacrifice battery life and poor heat management issue. Their firmware is also fairly stable even though it runs on 2GB RAM.
If you're interested in this smartphone, head up to vmall.my or LAZADA to grab one!