Xiaomi smartphones was usually marketed as a budget friendly smartphones that offer decent performance in a highly customized operating system. Its performance per price has make Xiaomi became popular not just in Asian market, but in US and other western countries. Meanwhile, the Redmi flagship line has been available in Asian market with different improvement on specifications and size over time. From the Redmi Note 1, Note 2 and the recent Note 3 that comes with minor upgrade in specification, what does the Redmi Note 2 has to offer?
Redmi Note 2 specifications:
MTK Helio X10 8 core 64 Bit A53 architecture @ 2Ghz
PowerVR G6200
5.5′ 1080P FHD IPS display (1920x 1080 resolution)
2GB RAM
16GB ROM(support up to 32GB MicroSD expansion)
3060mAh
MIUI 7
152mm x 76mm x 8.25mm
160g
13MP rear camera + 5MP front camera
IR blaster
Recommended Retail Price: RM649
Design story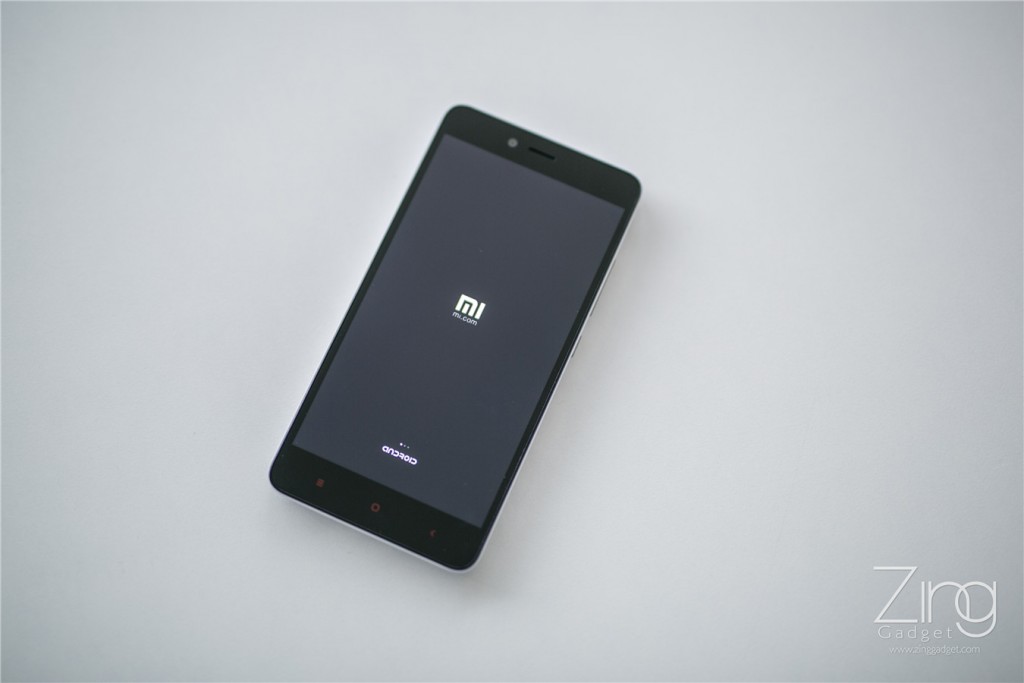 Xiaomi always market wells with its flagship product such as Xiaomi Mi 4, Mi Note and Mi Note Pro, but always left the Redmi Note series behind. However, the not-so-recent Redmi Note 2 has some improvements and upgrade compared to the previous first generation Redmi Note.
1. Reduction of thickness to 8.25mm
2. Mutlicolour swap-able rear panel
3. The acrylic paint job in the cover makes it more elegant with little matte textured.
In short, there isn't major change in the design as most symbolic aspect are preserved in this Redmi Note 2. The only cons in the design is the use of plastic finish which makes it looks cheap.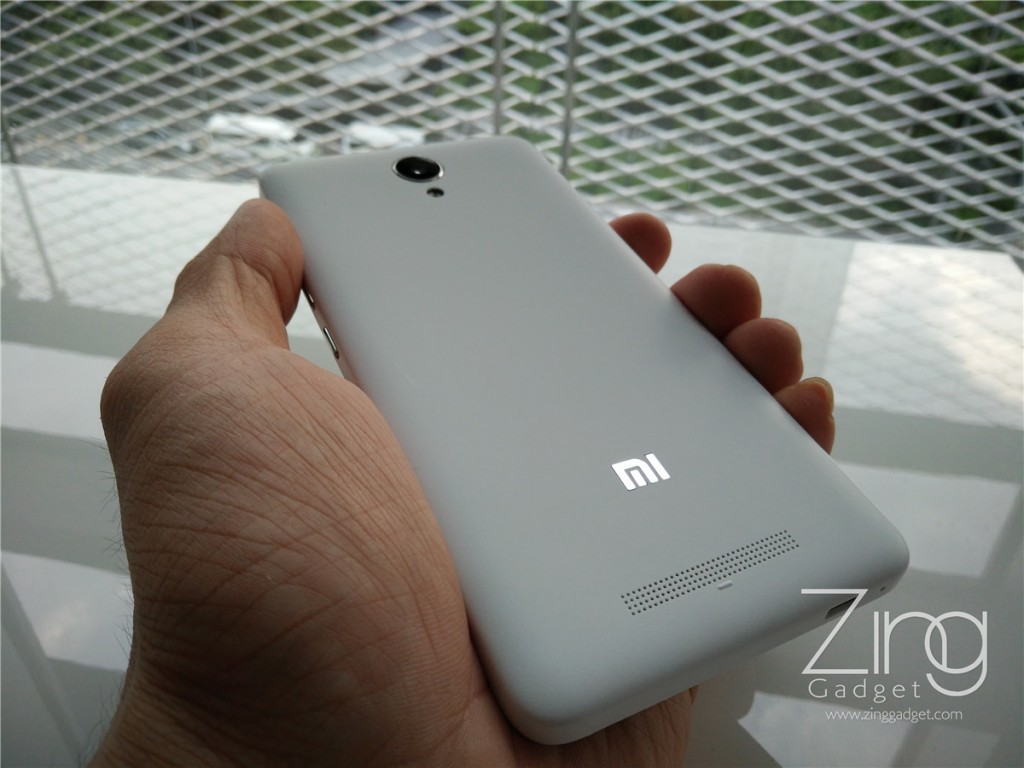 Apart from the acrylic pain that spread uniformly on the rear cover, Xiaomi also reduce the hardware weights of this smartphone from previous 199g to 158g. This eventually reduce the fatigue of holding this smartphone for a lengthy period.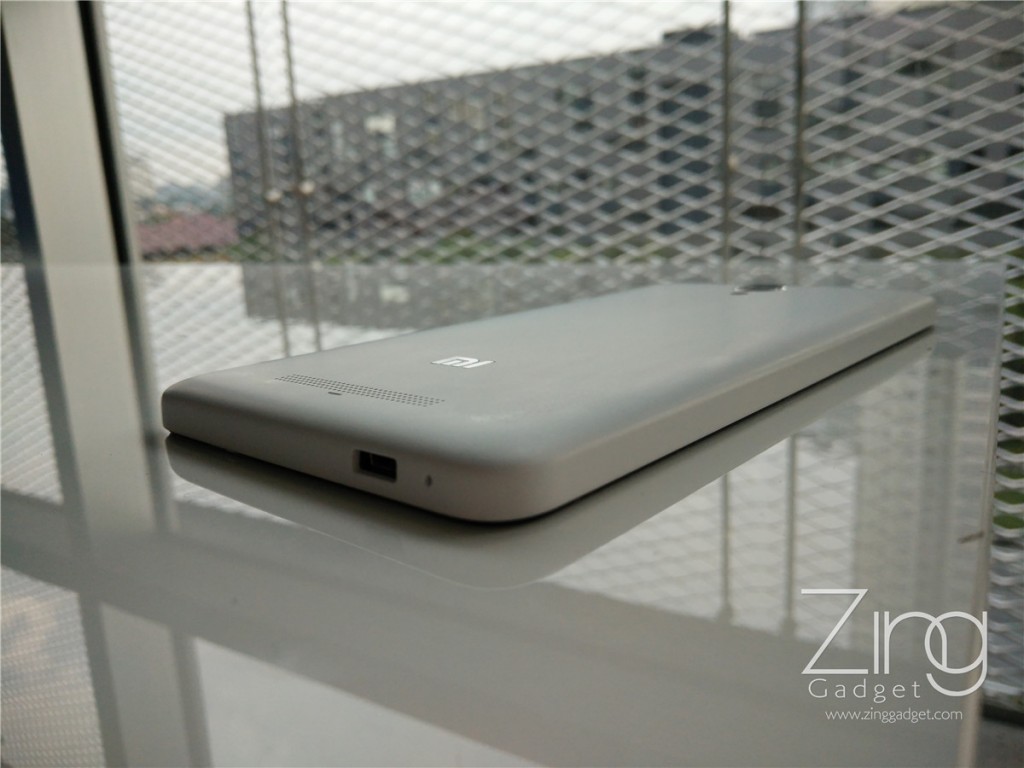 As a budget smartphone, the design and paint job fall in the suitable mid-range category. If Xiaomi could make the edges more curvy it would be much better.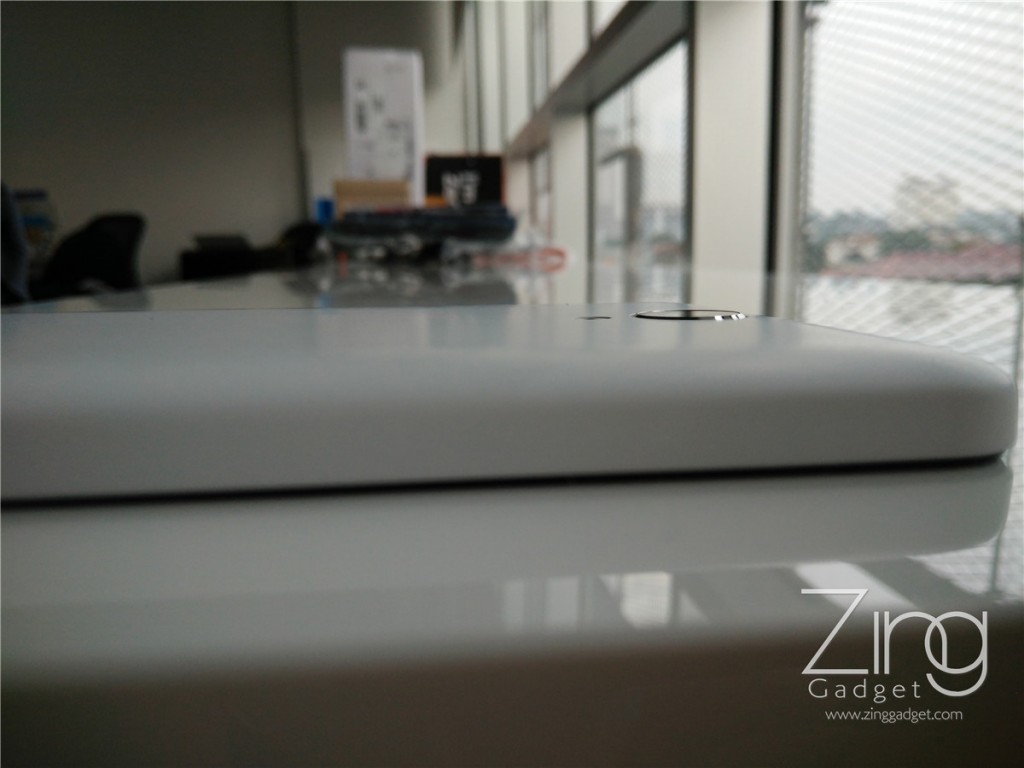 The camera module is slightly protruded from the case which impose a risk of scratching the lens. However, a metal frame around the lens has reduce this risk to some extend. (External cover are recommended).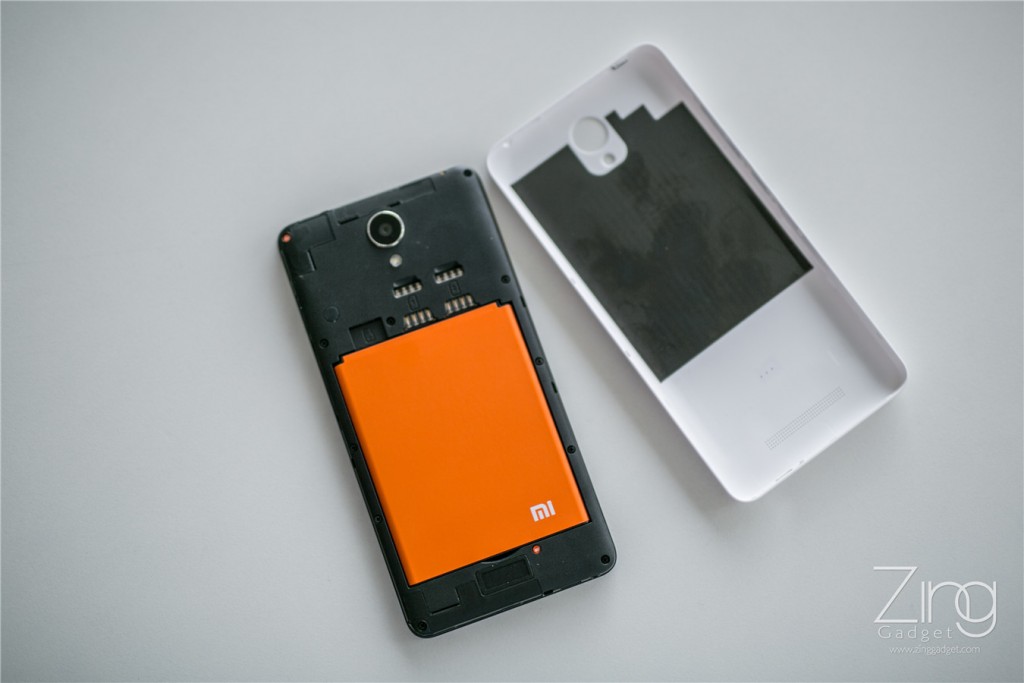 Heat from smartphone can directly affect the general user experience for a smartphone. With smartphone processor advancing every month, Xiaomi is well aware of this issue so they added a graphite block that efficiently dissipates the heat generated from the processor.
Although the rear cover is removable, a sharp object just a needle is required to peel open the rear cover to change SIM slots or just replacing the battery.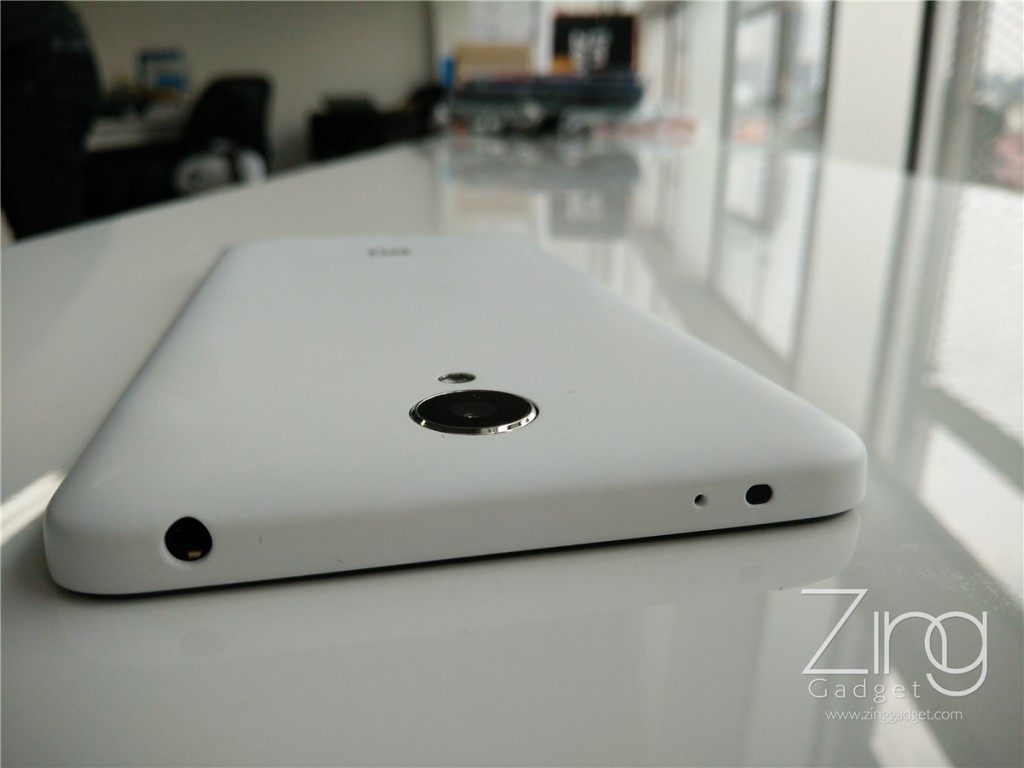 A IR blaster is not usually found in common mid-range smartphone in the market. However, Xiaomi has installed the IR blaster module in the top of the smartphone that act as a remote replacement for air-conditioner, TV, speakers, you name it.
Display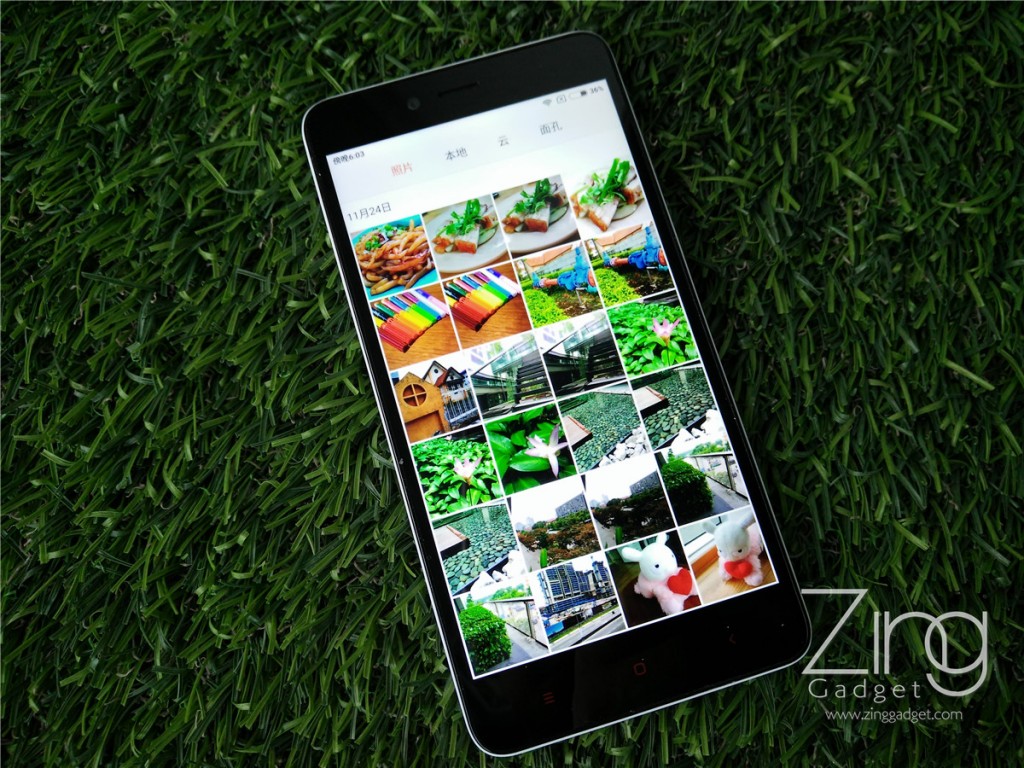 With all the mid-range smartphone sports a 720p display, Xiaomi managed to install a full HD IPS display with 1080p resolution that shows brilliant colours. The display of the Redmi Note 2 is designed to be visible in the night while not causing fatigue to the eye, the screen may appears darker in general.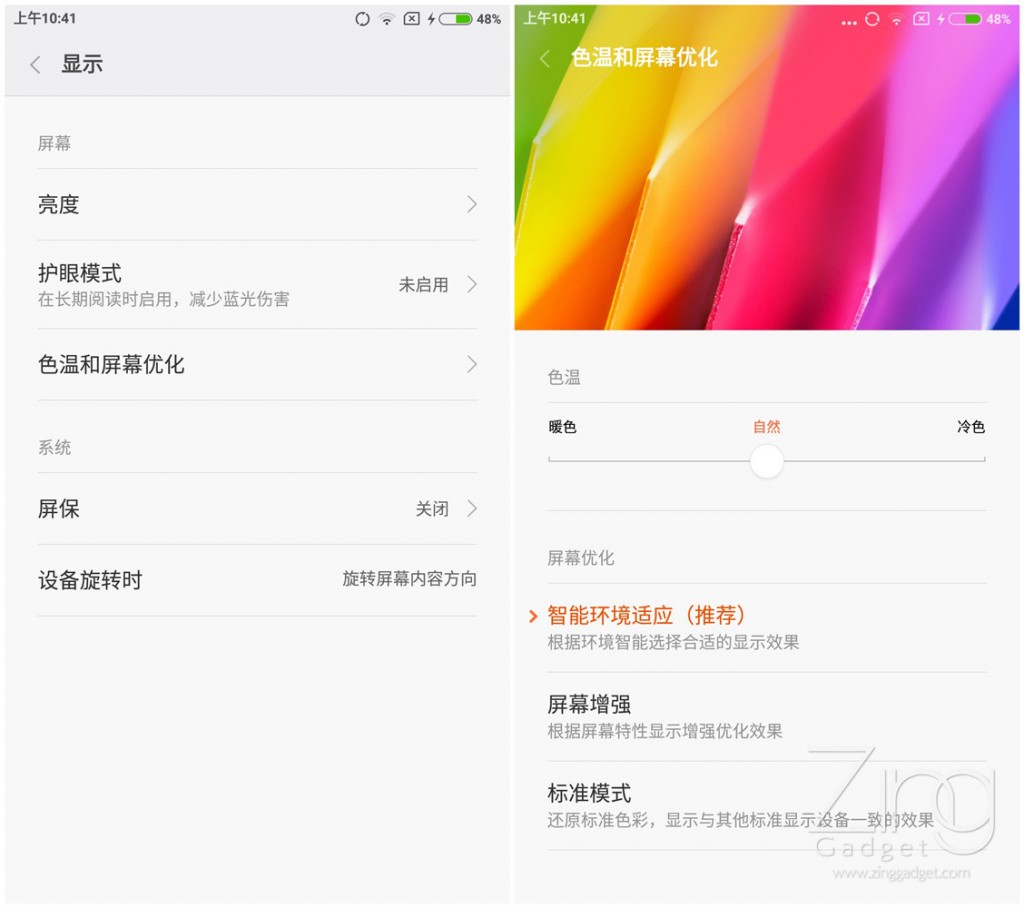 The only downpour of the Redmi Note 2 display is the warmth. The difference is distinguishable when comparing smartphone display side to side. However, MIUI has it cover so you dont have to worry about that.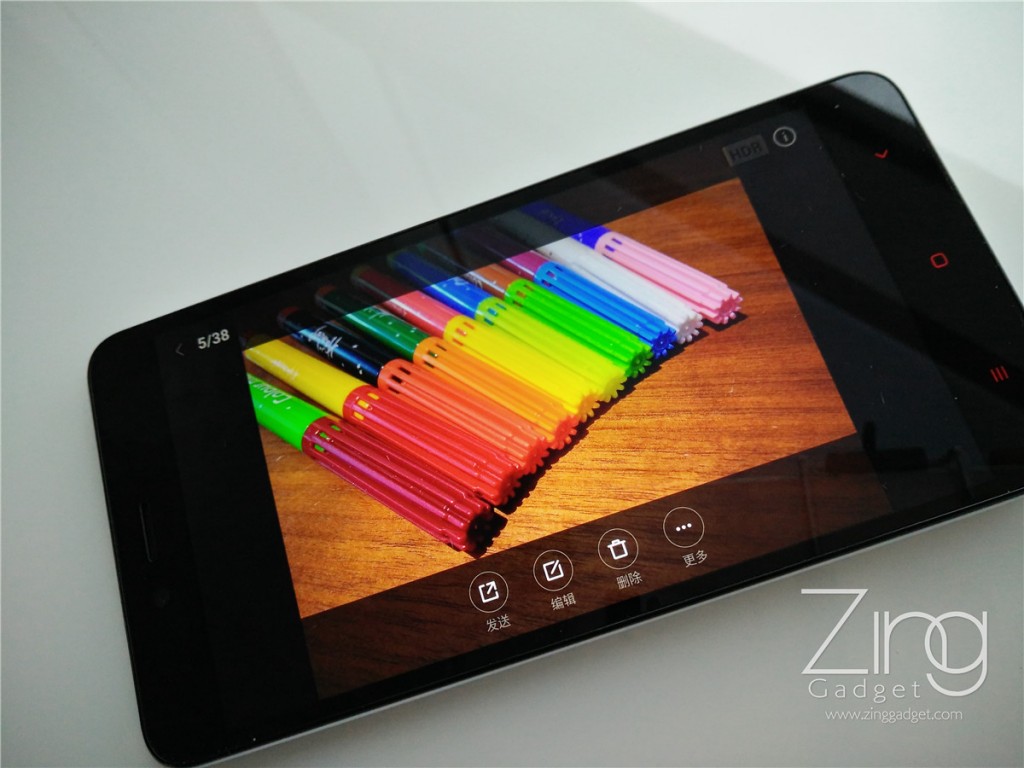 Although there has been a surge of 2K display smartphones that sports a resolution at 1440p (which some of us calls it an overkill), 1080p viewing experience has a big difference when comparing between both. However, giving its mid-range catergory, we woudn't bother more.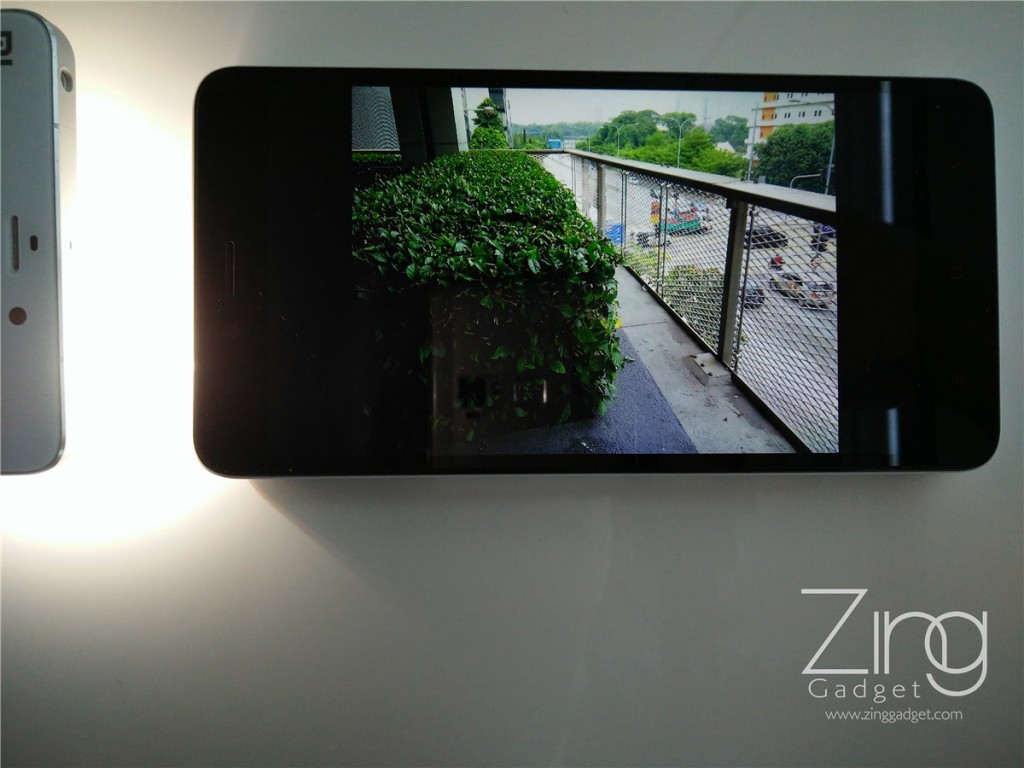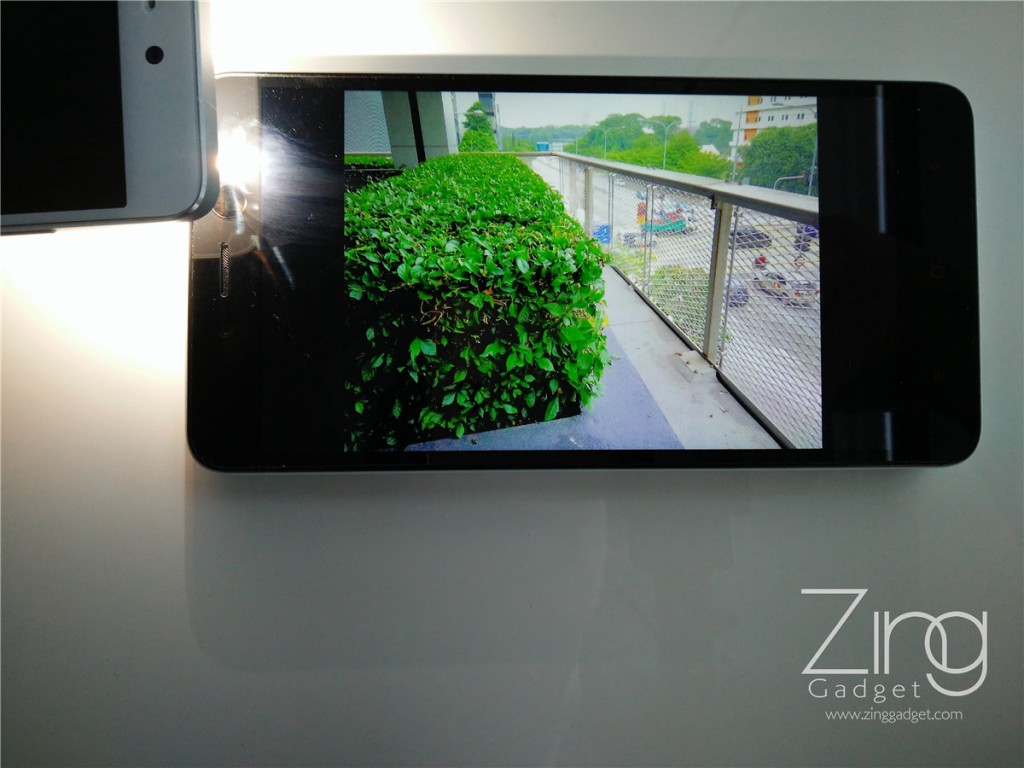 The display is also capable to determine surrounding luminance but the response time and the effect is not satisfactory compared to Xiaomi Mi 4i.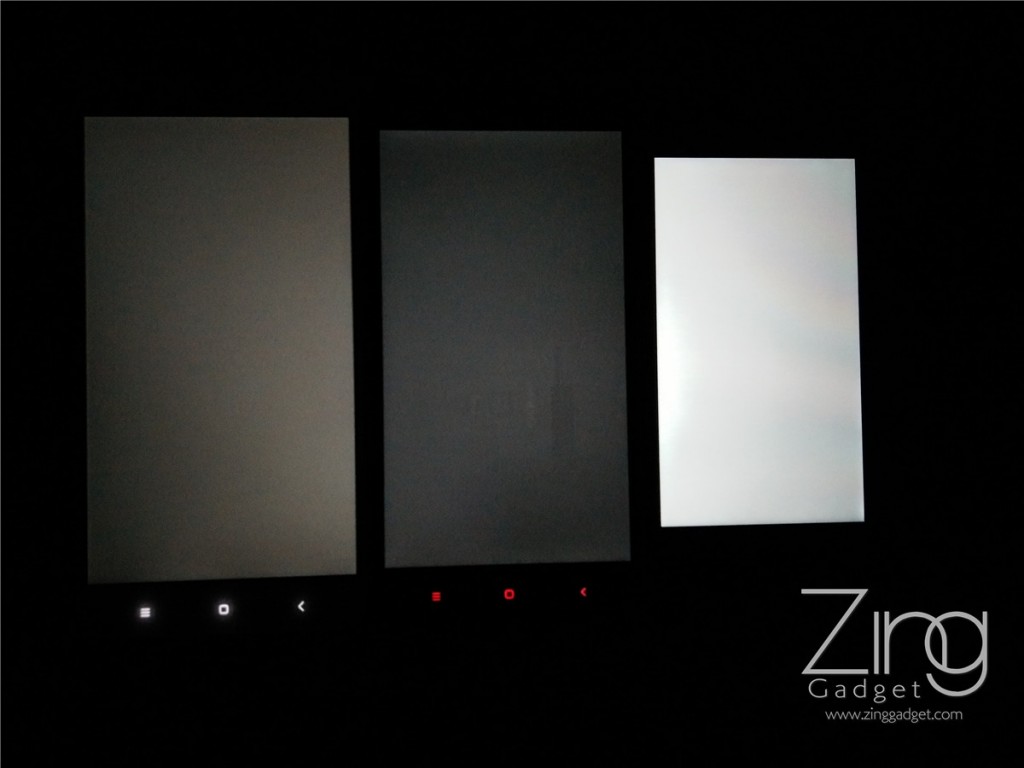 The night mode display is very ideal for those who seek to read e books in the dark. This also reduce the possibility of eye straining after a lengthy period of usage not just in the dark.
Camera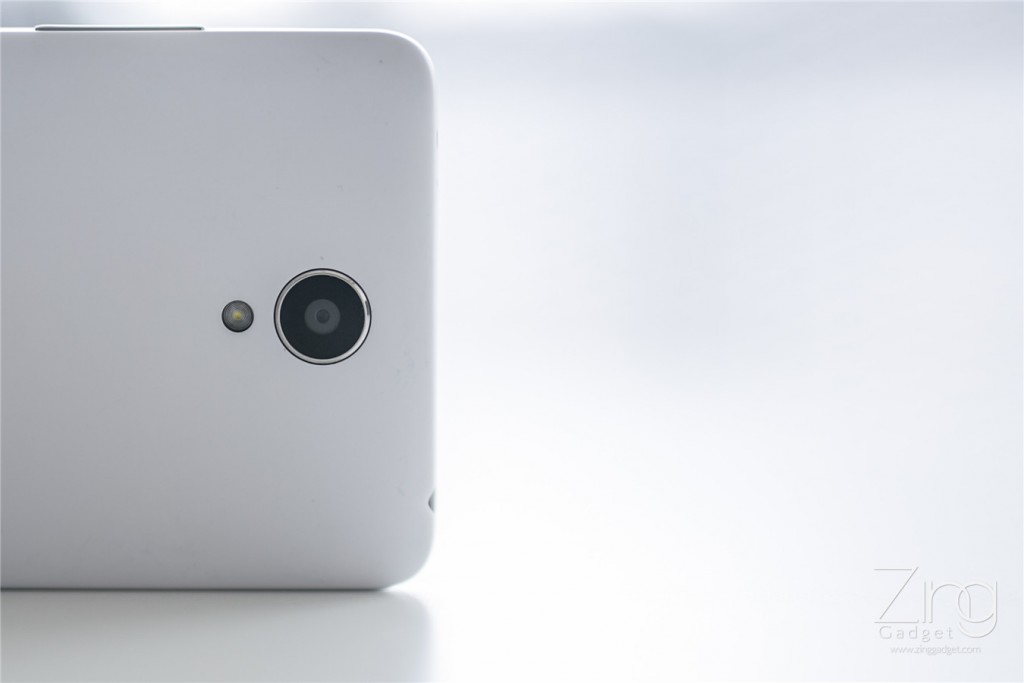 The Redmi 2 sports a 13MP rear camera with f/2.2 large aperture and a 5MP front camera. Although the camera specification was not something in distinct as most other mid-range smartphone camera spec, the Redmi Note 2 camera uses the Samsung CMOS image sensor and supports PDAF auto focus technology that is able to take instant shot.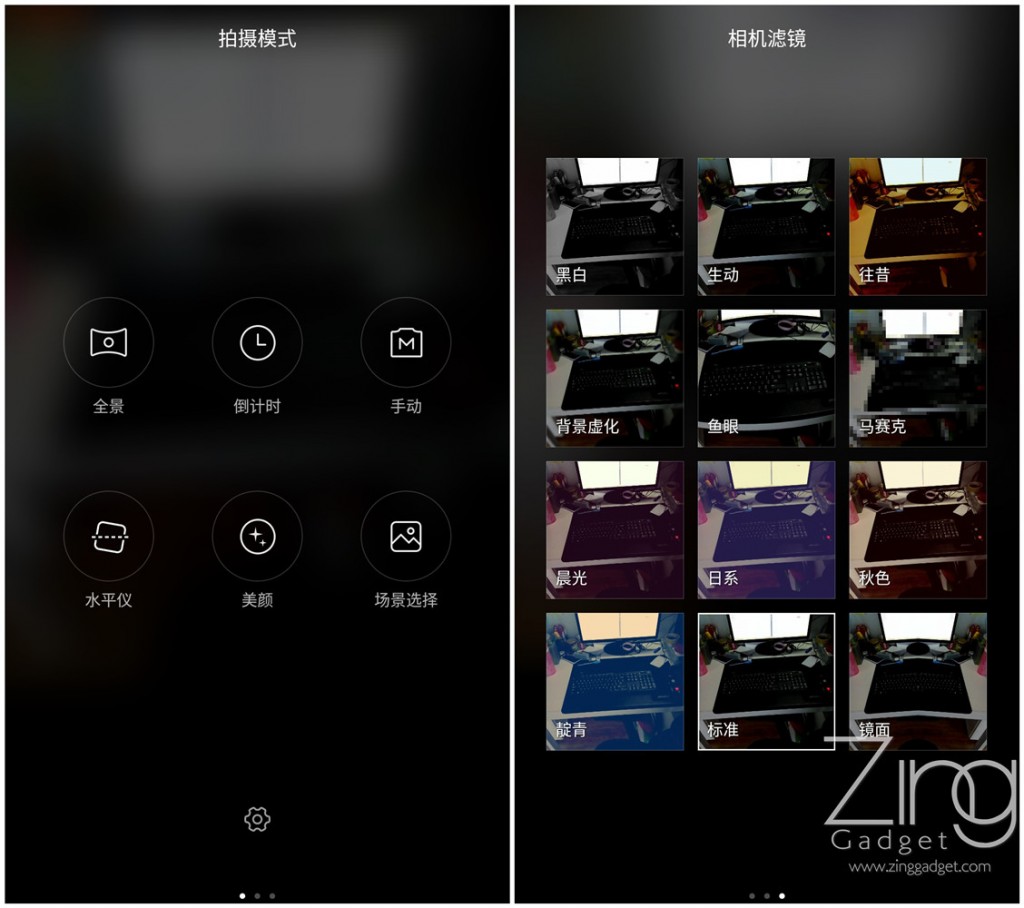 Although the Redmi Note 2 now runs MIUI 7, the camera application UI still does not have a distinct change from the Redmi Note.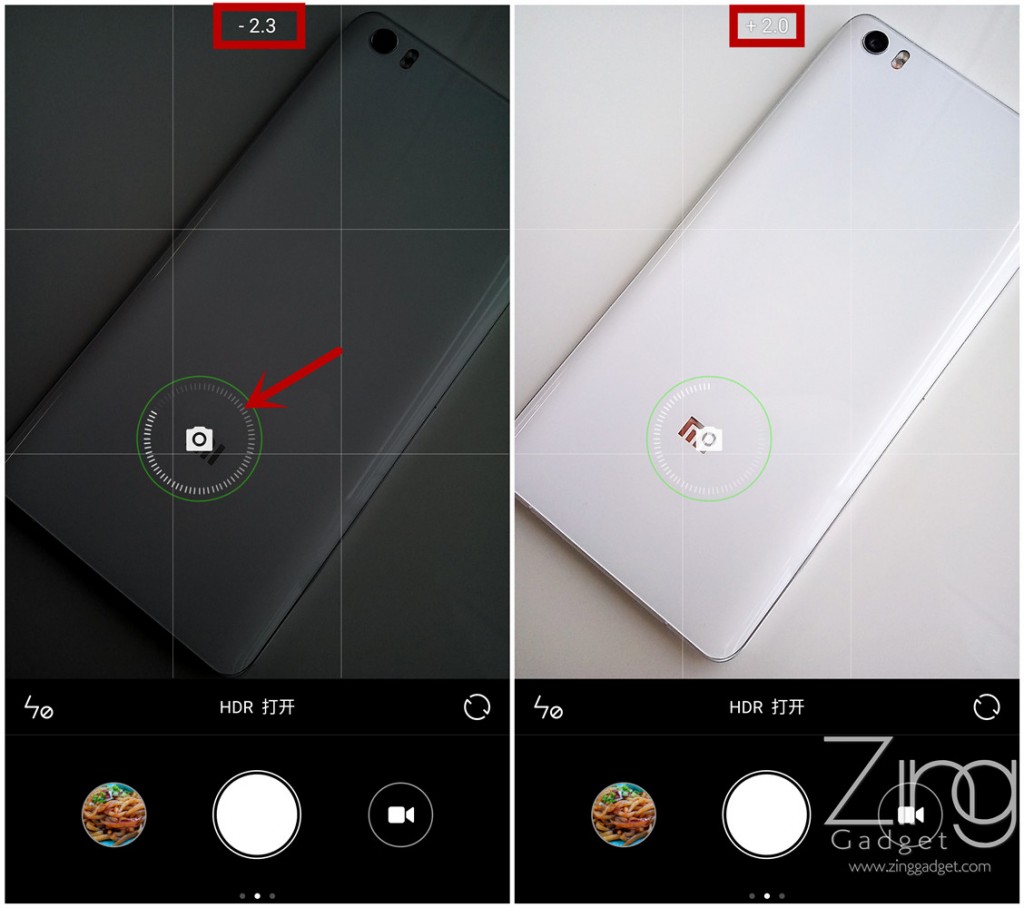 After focusing on the object, user can fine tune the brightness and exposure to take a better images.
Colour optimization on the Redmi Note 2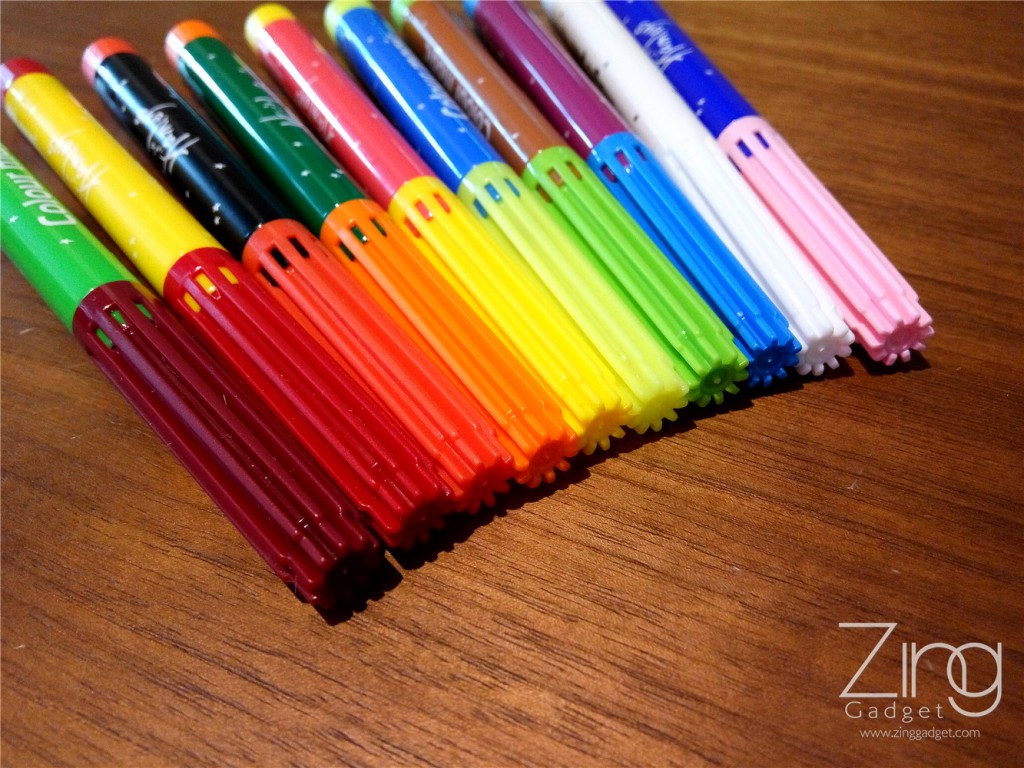 The Redmi Note 2 has a decent image post processing that shows the details and the clarity of the image as the colours are well retained.
Outdoor shots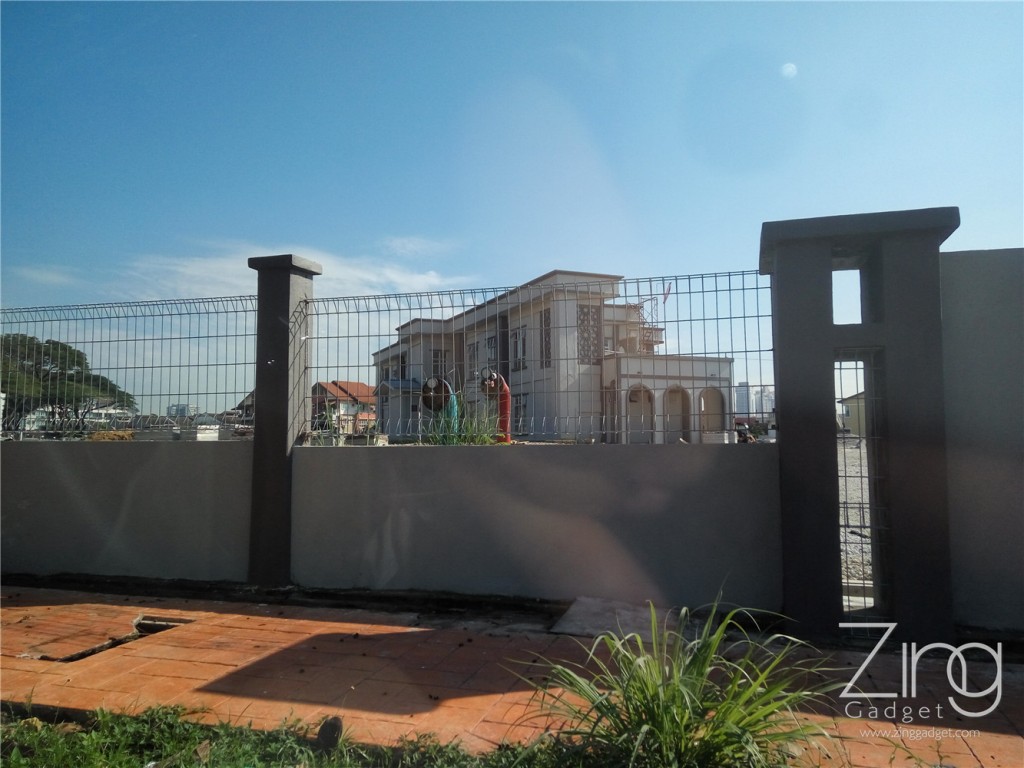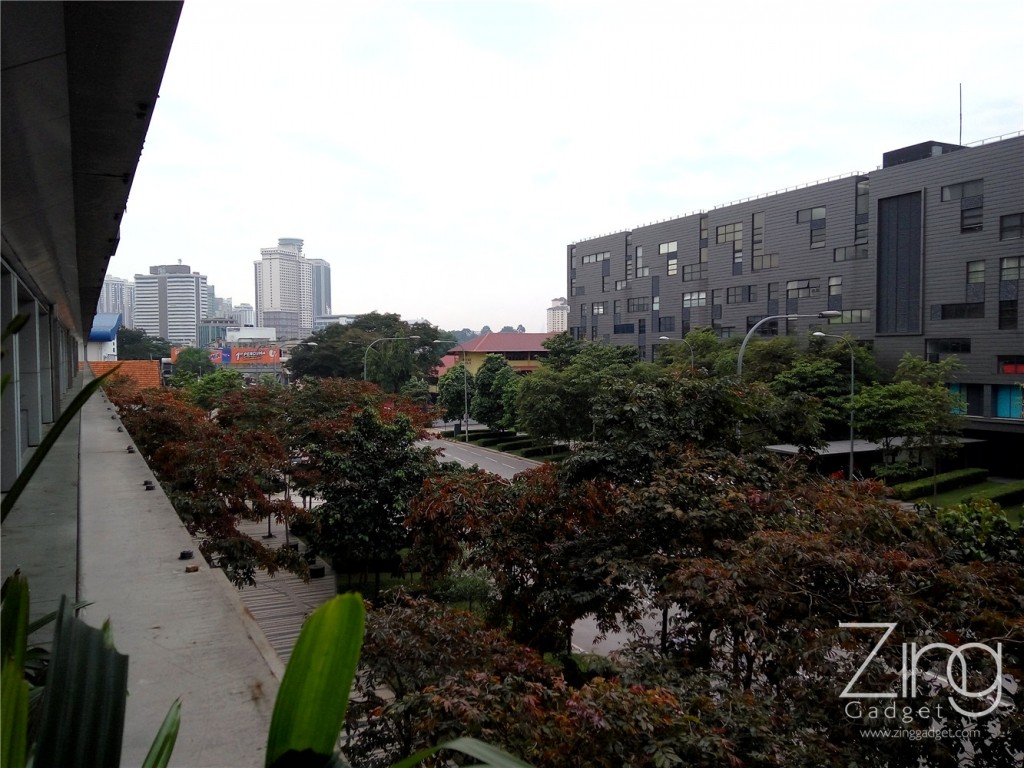 The camera performs well in general when it comes to outdoor shooting with decent lightning. However, it suffers from over saturation of colours and the details are not very sufficient. Luckily there isn't high level of noise present in the image.
Night shots (low light environment)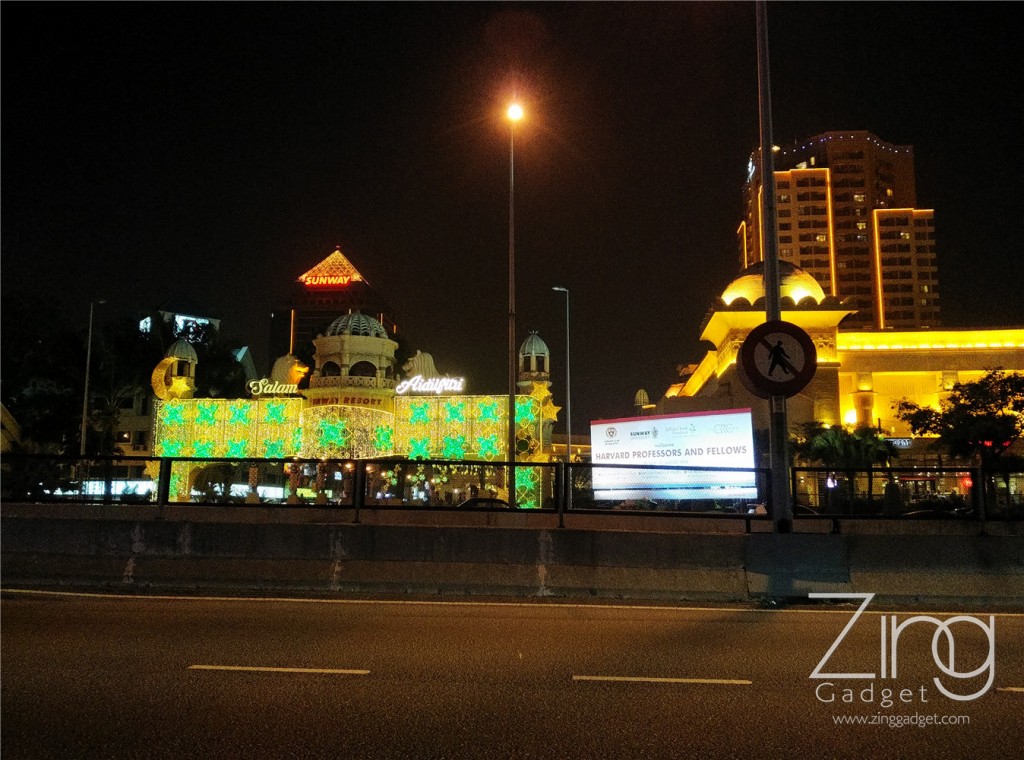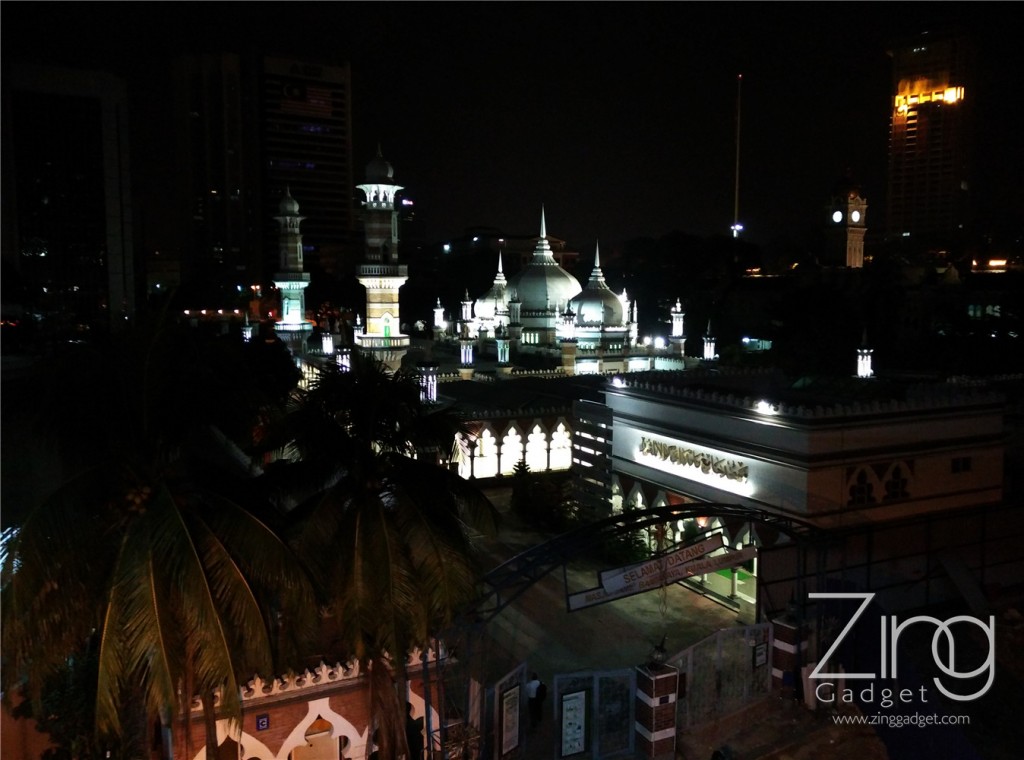 It is a common issue that smartphone camera suffers from night mode shooting. Same goes to Redmi Note 2. Due to the low amount of light present in the surrounding, the camera requires a longer amount of exposure time that further increase the amount of noise present in the final image. The use of camera flash is able to replenish the light to some minor extend.
Indoor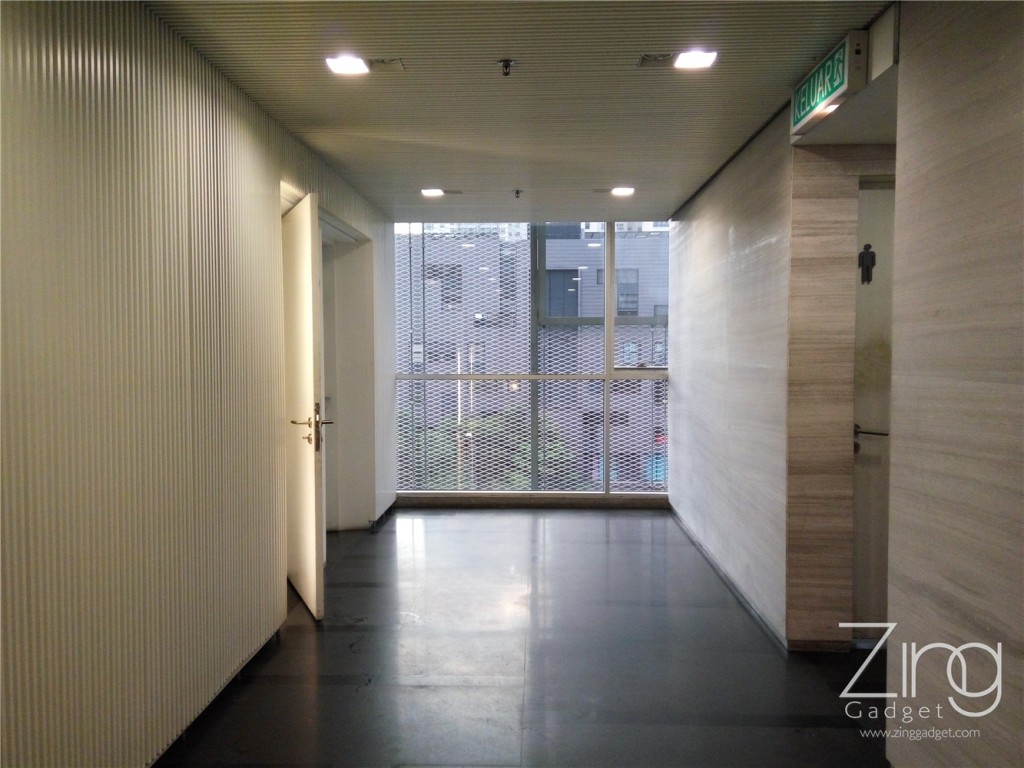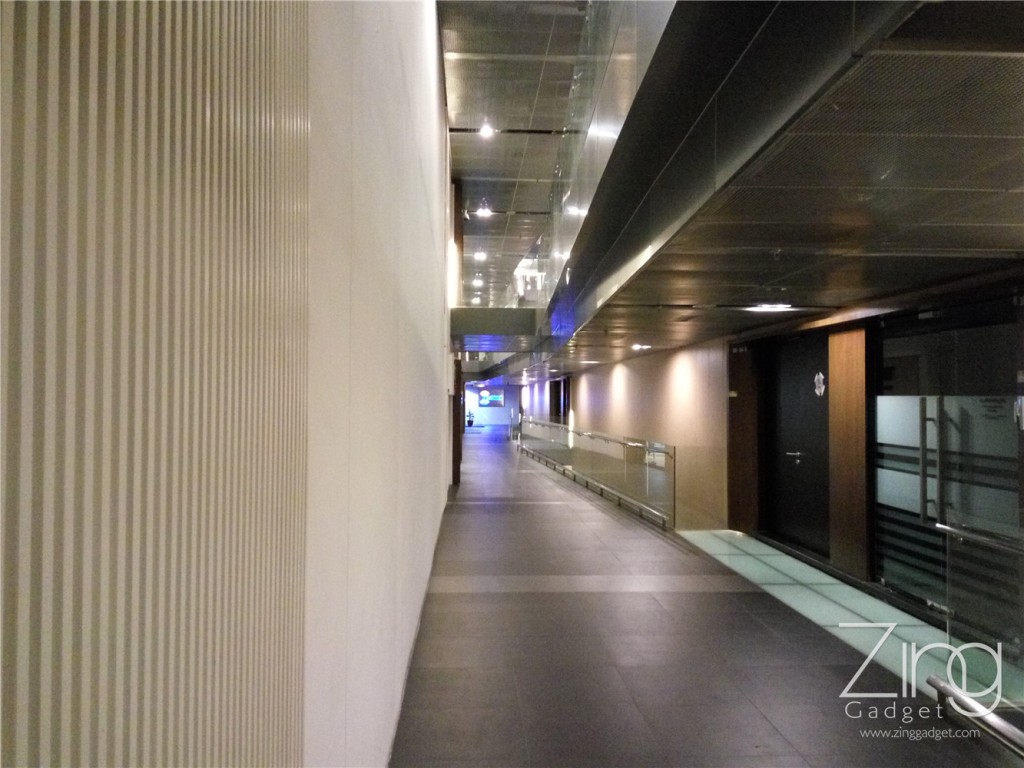 In low light indoor shooting, the picture still suffers from overpopulation of noise in the image. This firmly concludes that the Redmi Note 2 is not suitable to take images in low light environment especially in the dark.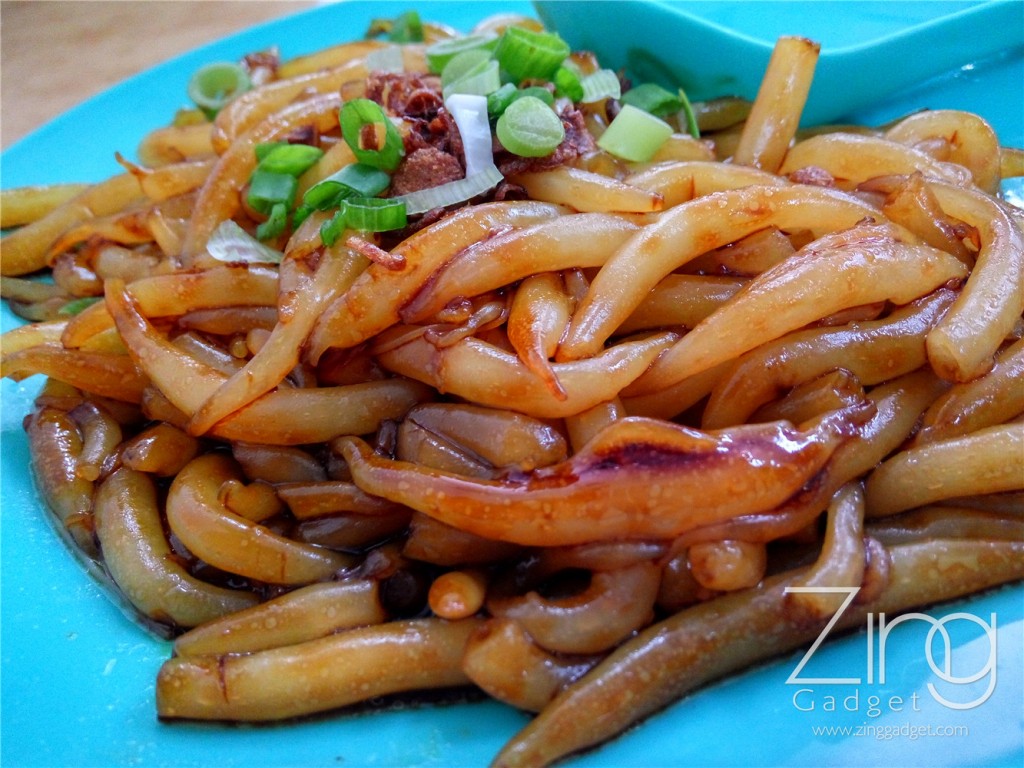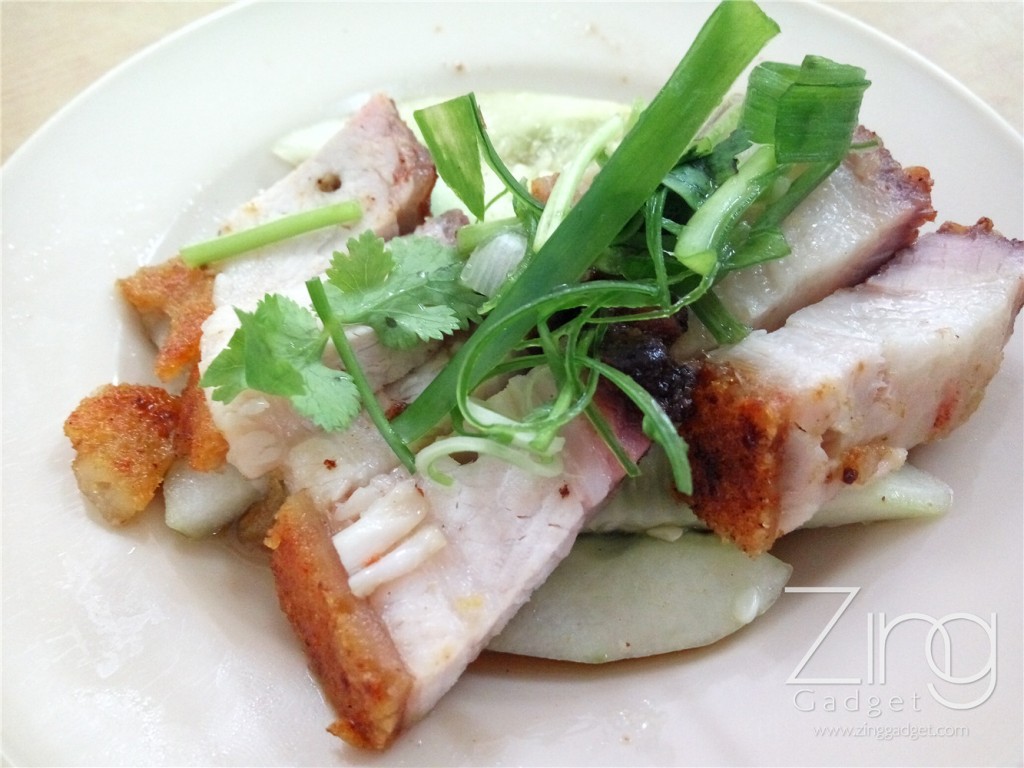 The colour saturation and depth of field does not reach our expectation as those image appears boring. Luckily most details of the food are preserved.
Macro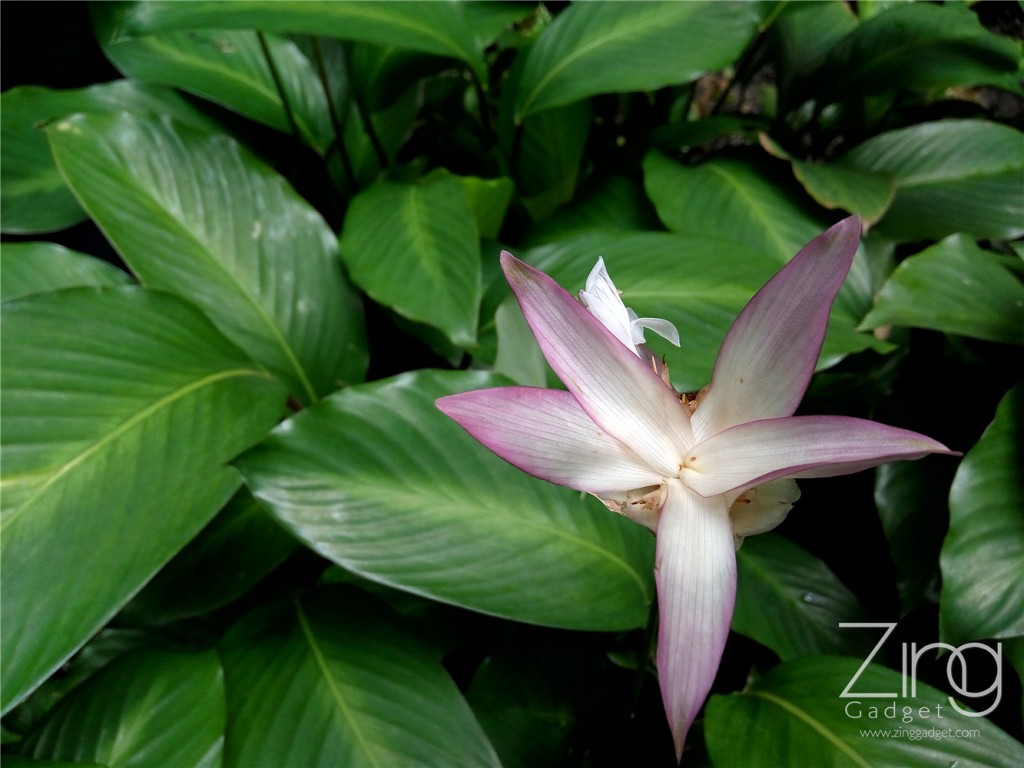 Without Optical Image Stabilization (OIS), Xiaomi Redmi Note 2 camera suffers from blurry image due to motion. A tripod is strongly recommended in taking macro shots.
More sample images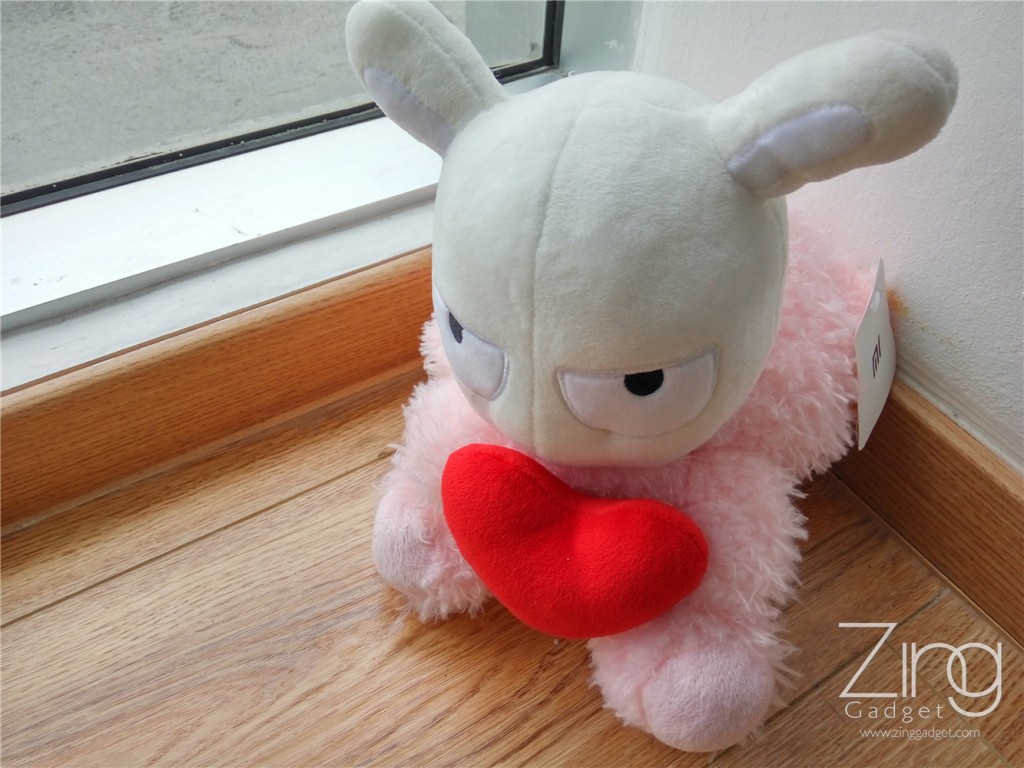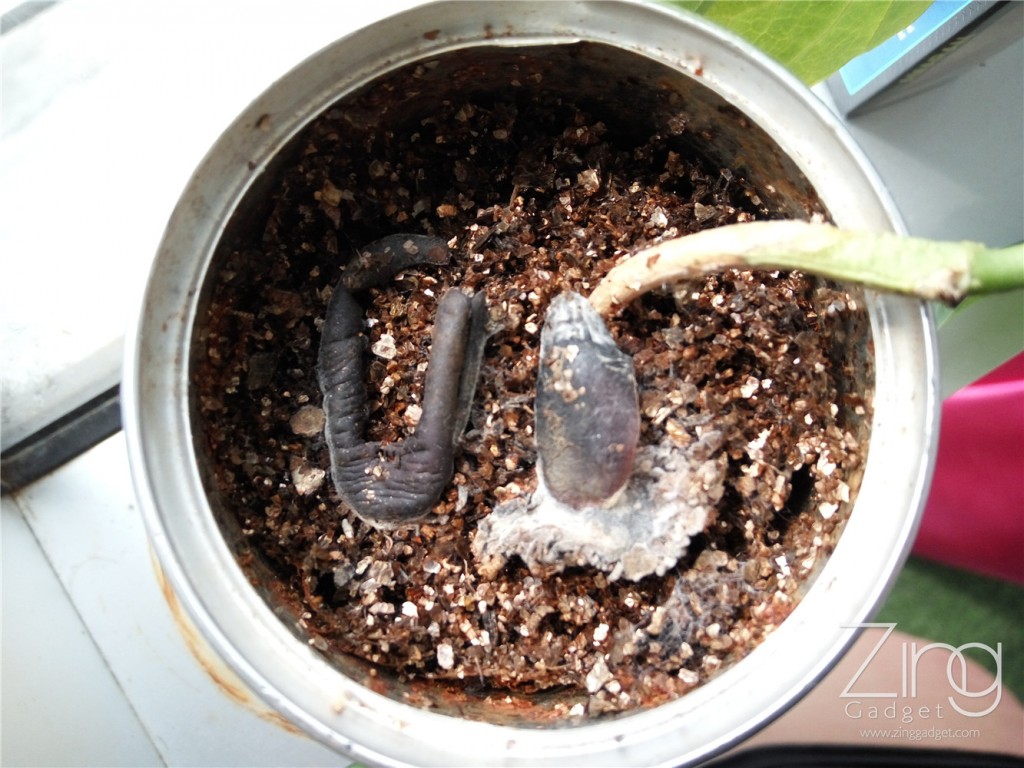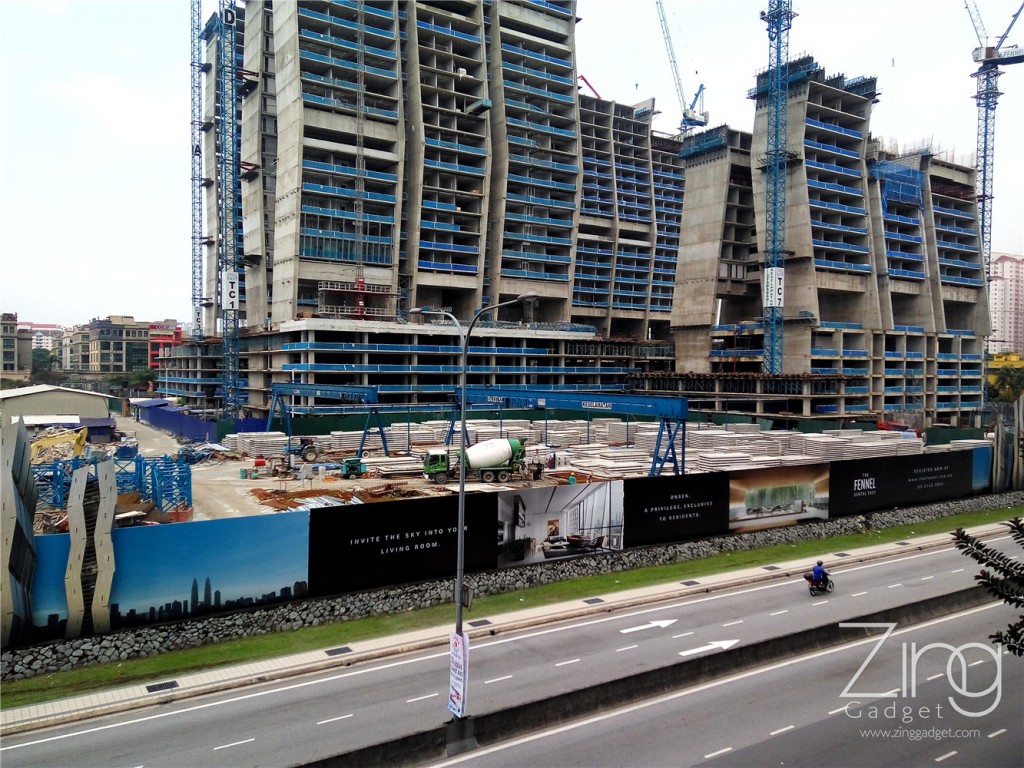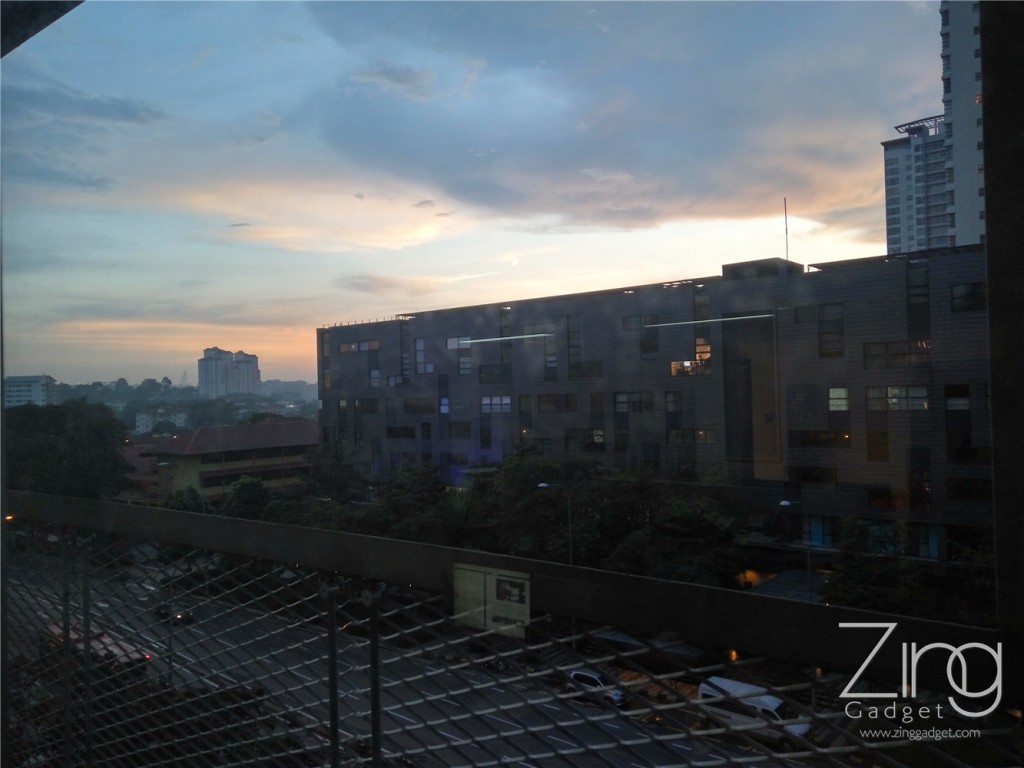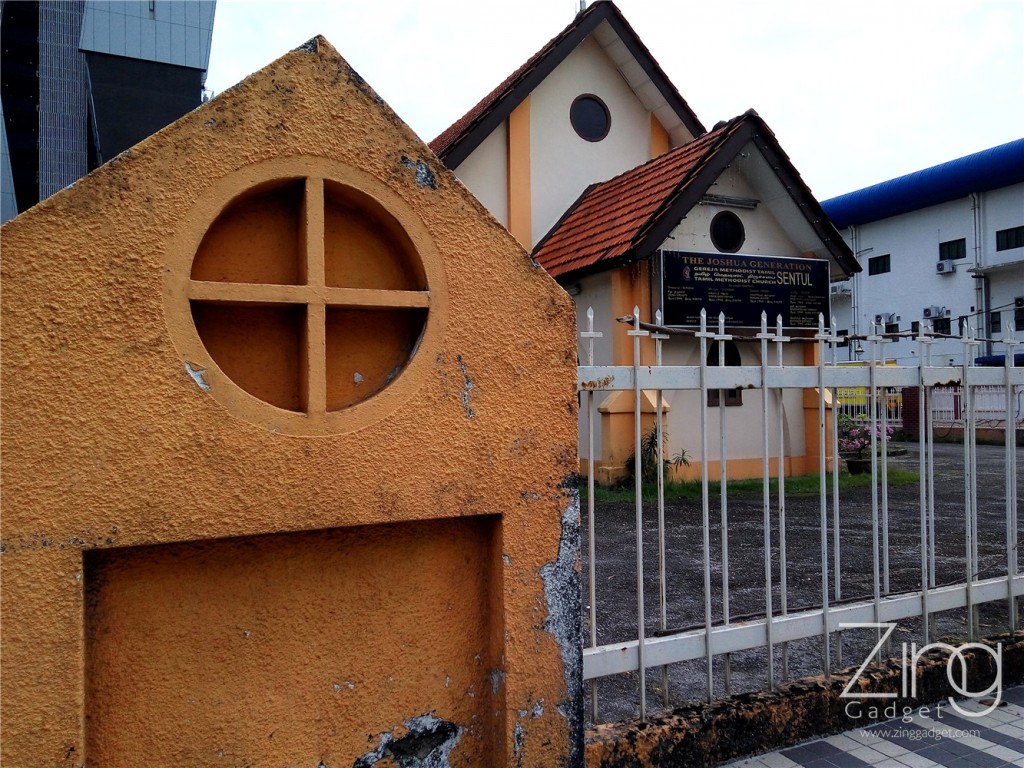 The use of HDR in outdoor shooting has becoming a trend for most Xiaomi smartphones, and same applies to Redmi Note 2. Turning on the HDR mode is able to retain the details of the image with decent level of saturation. And hence HDR mode is strongly recommended when taking picture with this smartphone.
Selfie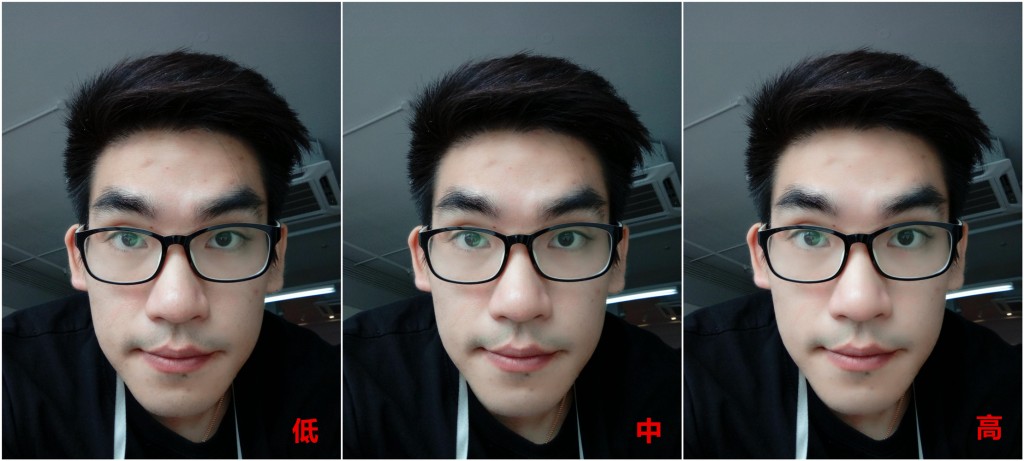 The Redmi Note 2 comes with 36 level of facial beautification post processing that detects the age range of the persona. The selfie camera works well in bright environment with sufficient sunlight or ambient light. Most details of the selfie such as lips are well preserved.
Software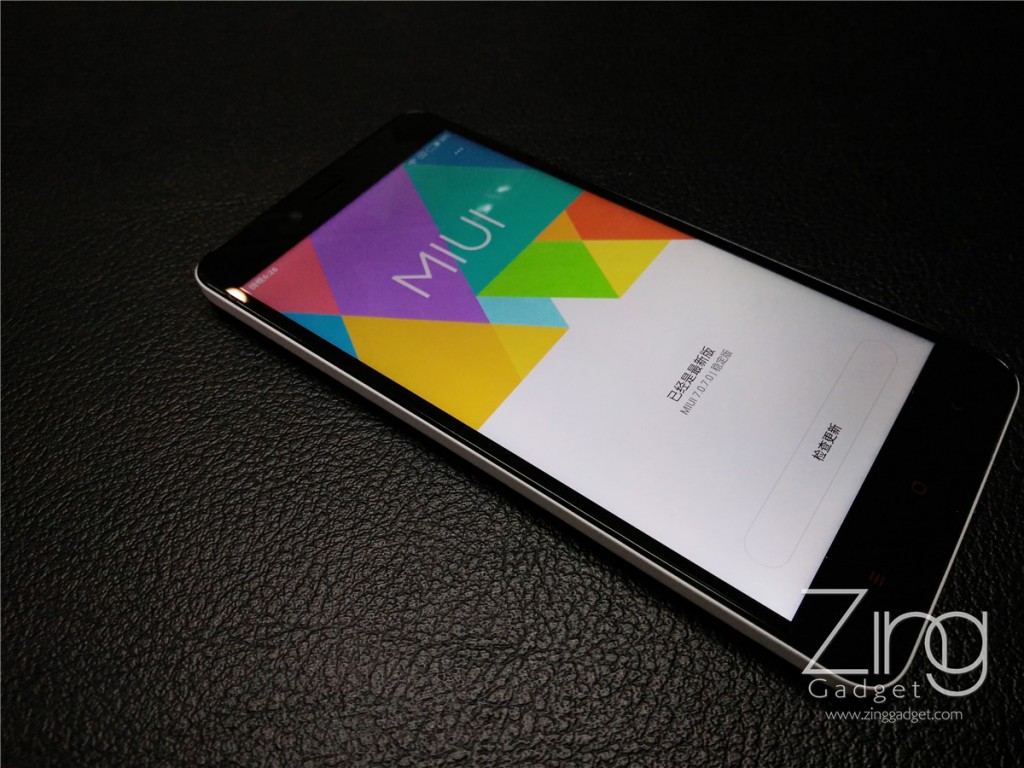 The Redmi Note 2 runs with the optimized MIUI 7 originated from Android 5.0.2. Although the new MIUI 7 has minor improvement in temrs of optimization and more theme to select, the overall Android experience for this smartphone is superb and fluid.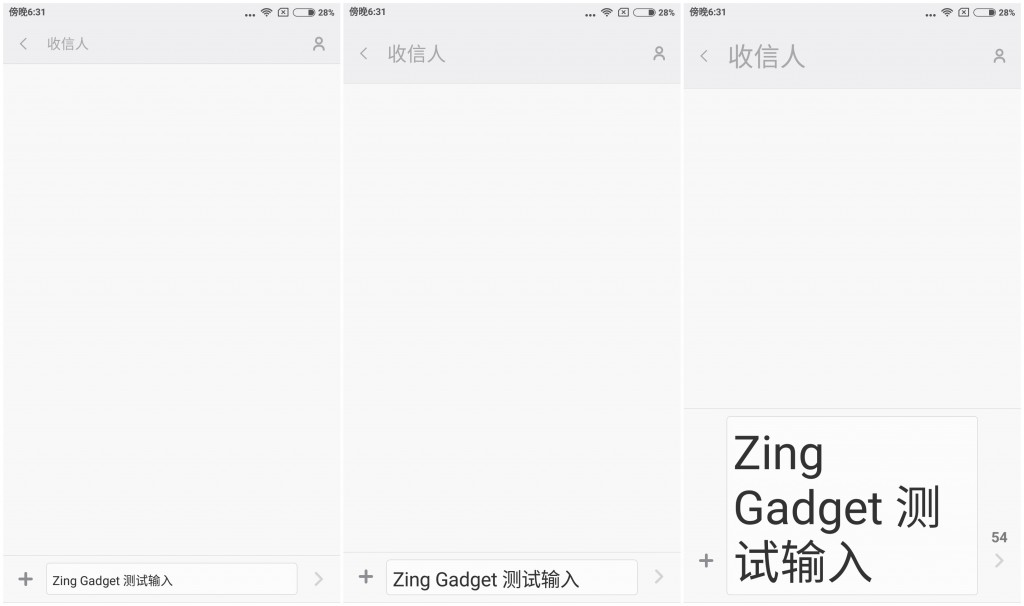 However, the new MIUI does comes with an accessiblity option – input for LARGE TEXT. This option is highly useful for elders or those who suffers from visibility issues.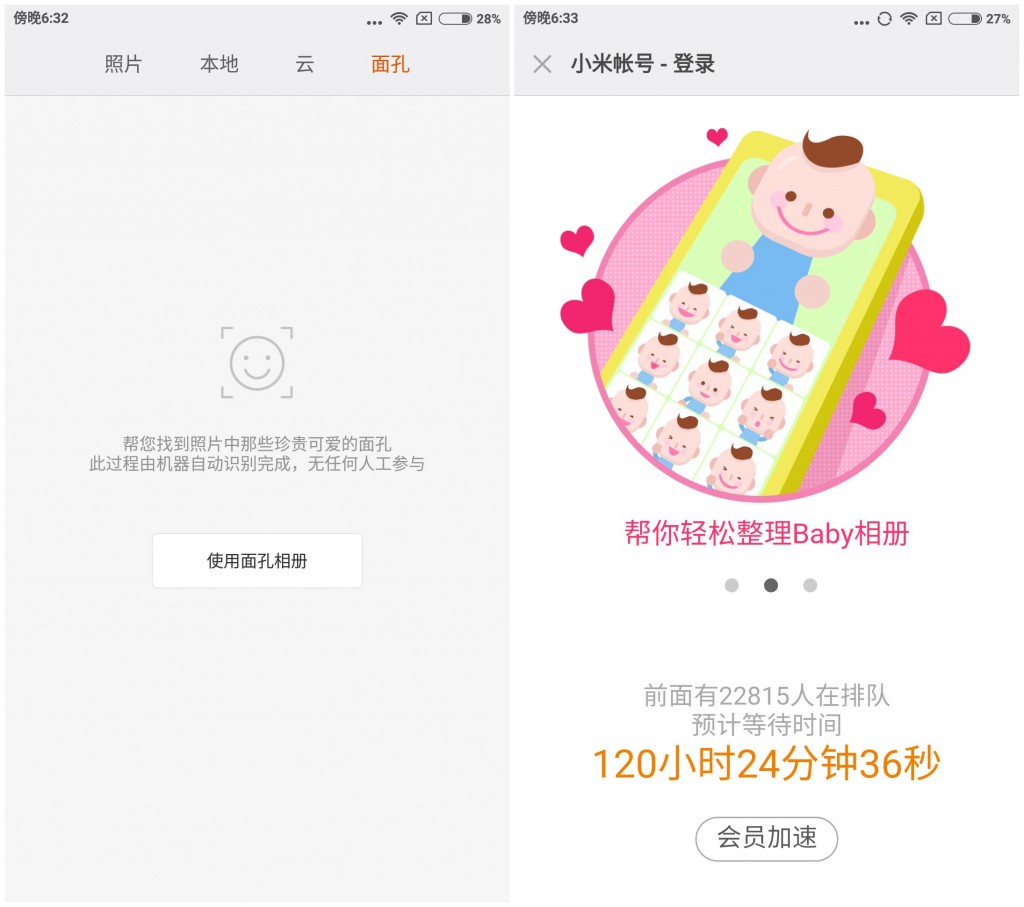 The gallery of the Redmi Note 2 also comes with auto categorization of images based on facial recognition. when the amount for certain photo has reached. This is no doubt an inspiration from Google Photos that automatically assists the user in categorizing different photos.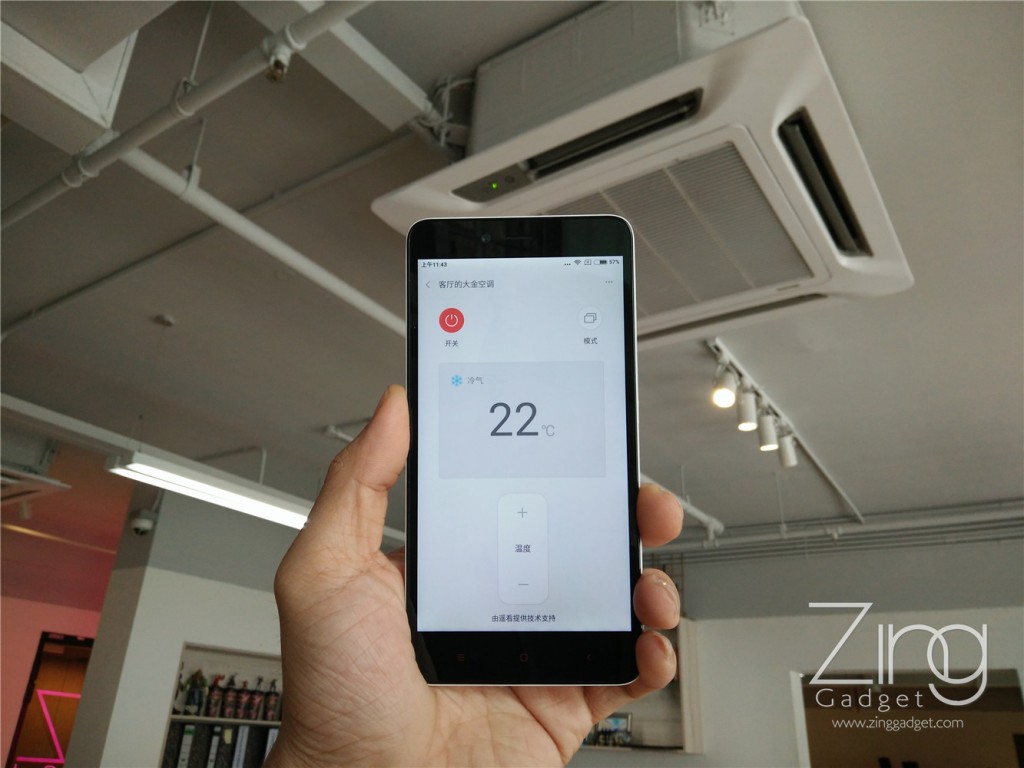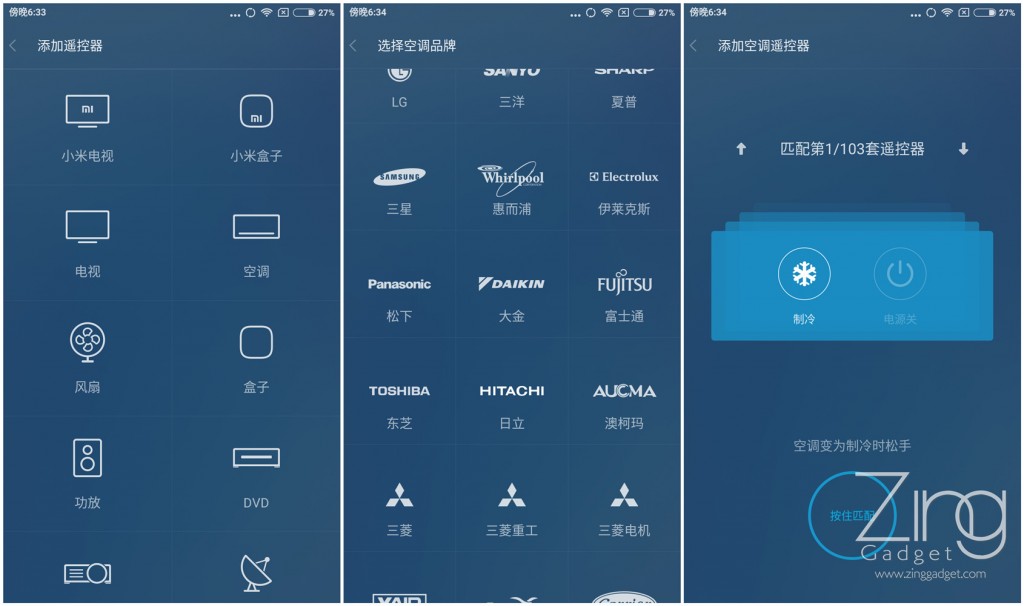 The newly added IR (Infrared) blaster also remote control of electronical devices such as TV, air-conditioner, fan, DVD player and more. The built in application supports major brand in each countries. Users can try each IR combination to pair up with the respective appliances. However, there could be time while the appliances cannot be switched on even though the IR is correctly paired.
More screenshots of MIUI 7 on Redmi Note 2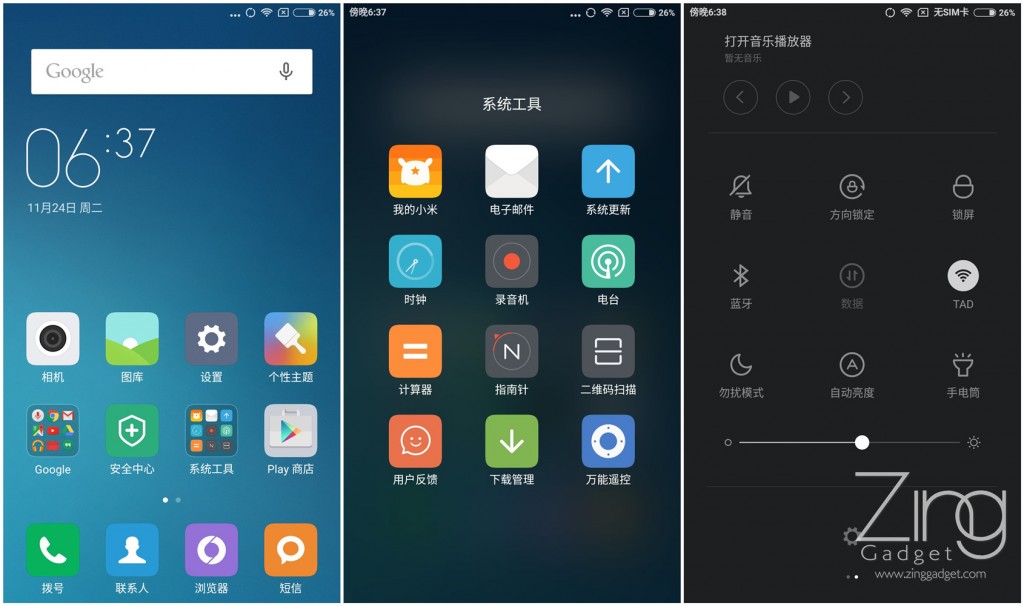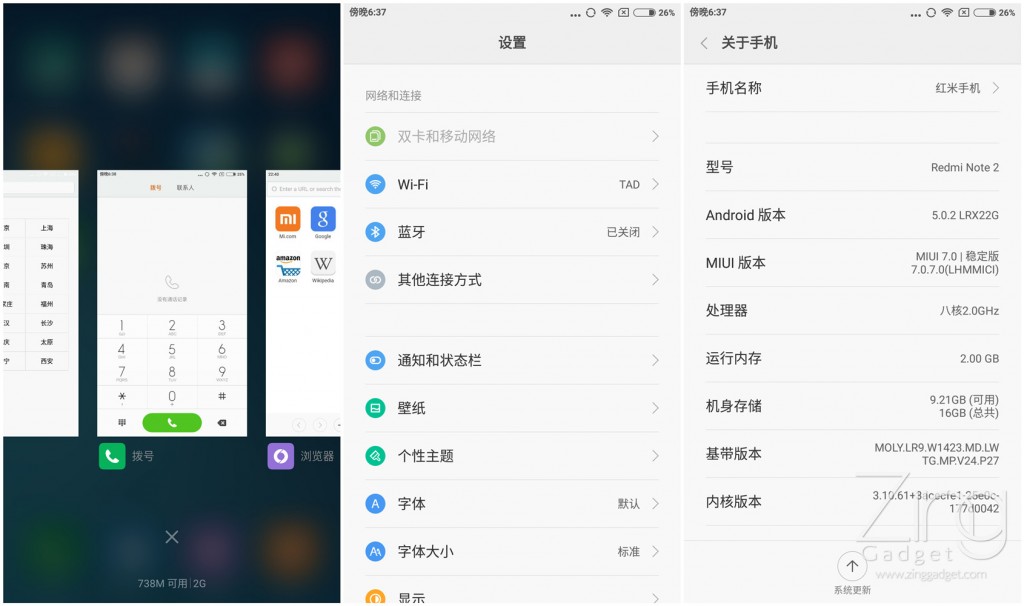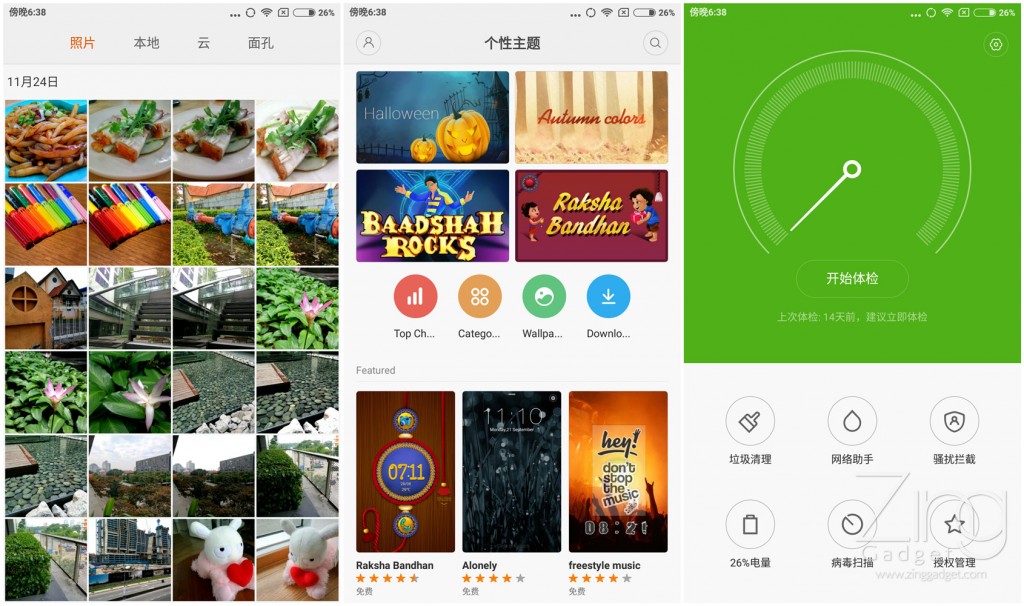 Battery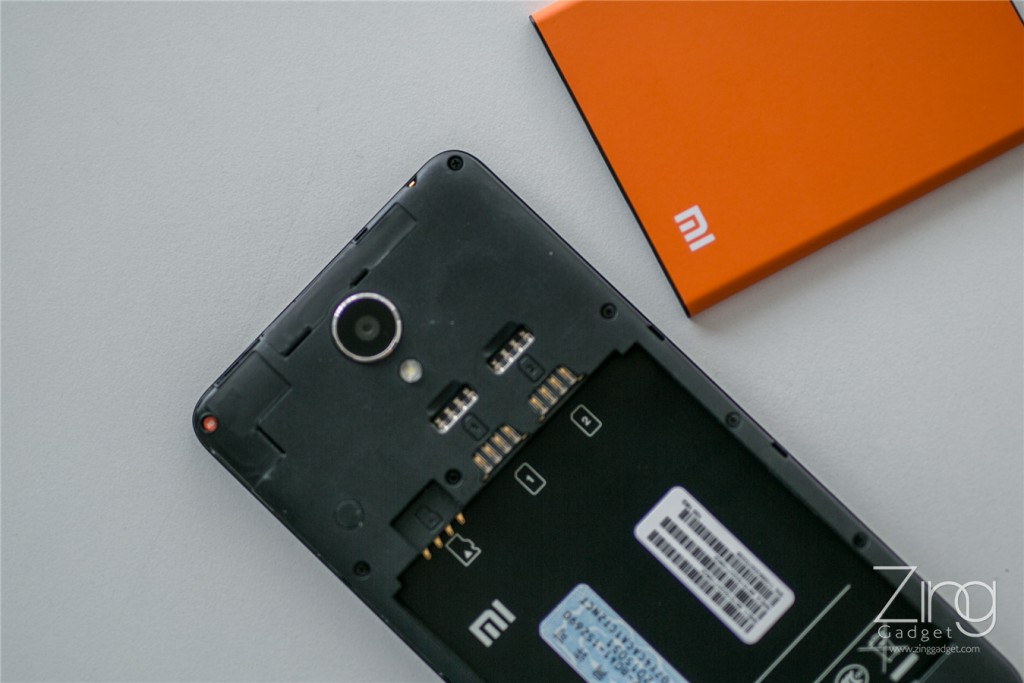 The Redmi Note 2 comes with a 3060mAh battery. Although it is considered as large capacity battery when it is used for a 1080p display, the MIUI 7 further optimize the battery usage and thus we can expect it could have a pretty long battery life.
Nevertheless, we tested out the battery endurance of this smartphone by simulating real world scenario while running different applications at different time.
Battery endurance test
1/2 hour waze & data:8%
1/2 hour FB + data:5%
1/2 hour  FB + WiFi:4%
1/2 hour  browser + wifi:5%
1/2 hour  game + wifi:16%
1/2 hour  youtube:7%
1/2 hour  whatsapp+wechat+camera+wifi:7%
1/2 hour  music:2%
1 hour video playback:8%(1/2 hour  with earphones)8%(1/2 hour through speakers)
Amount left:30%(5 hours endurance test)
In conclusion, the Redmi Note 2 battery endurance test gives satisfactory results. If you are not a power user who use CPU and graphical intensive application all the time, the battery life could be acceptable. An extra powerbank is recommended!
Charging test
Initial battery volume left: 20%, charging with flight mode with background application closed.
11:30AM – 20%
12:00PM – 51%
Only 31% of battery is refilled in 30 minutes. Although Xiaomi stated that the Redmi Note 2 features quick charge technology, the charging process still does not as distinct as the OPPO VOOC quick charge technology.
Standby test
When connect to Wifi and background application running in the background (Whatsapp, WeChat, Messenger & Facebook).
3am (Initial) : 99% left
8am (Final): 96% left.
Performance and Benchmark!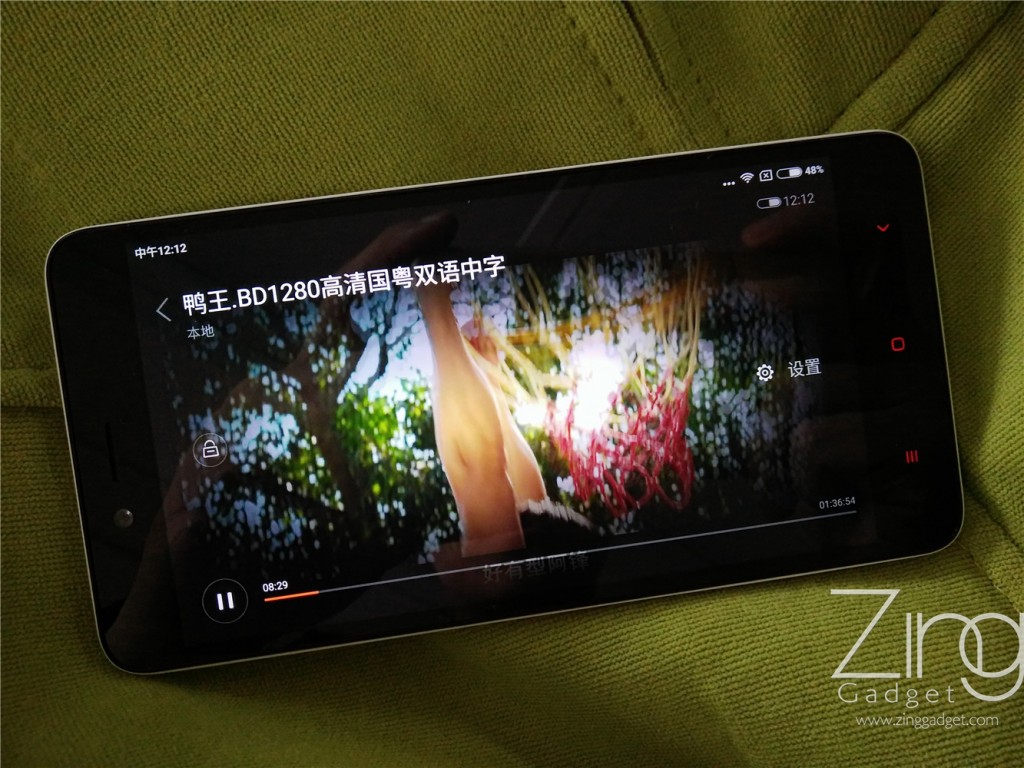 The Redmi Note 2 is one of the smartphone that sports the MediaTek Helio X10 processor clocked at 2Ghz. Compared to major processor manufacturing process, this processor is able to provide decent amount of performance while being energy efficient. The 2GB of RAM provides some multitasking ability on the Redmi Note 2.
Antutu Benchmark Test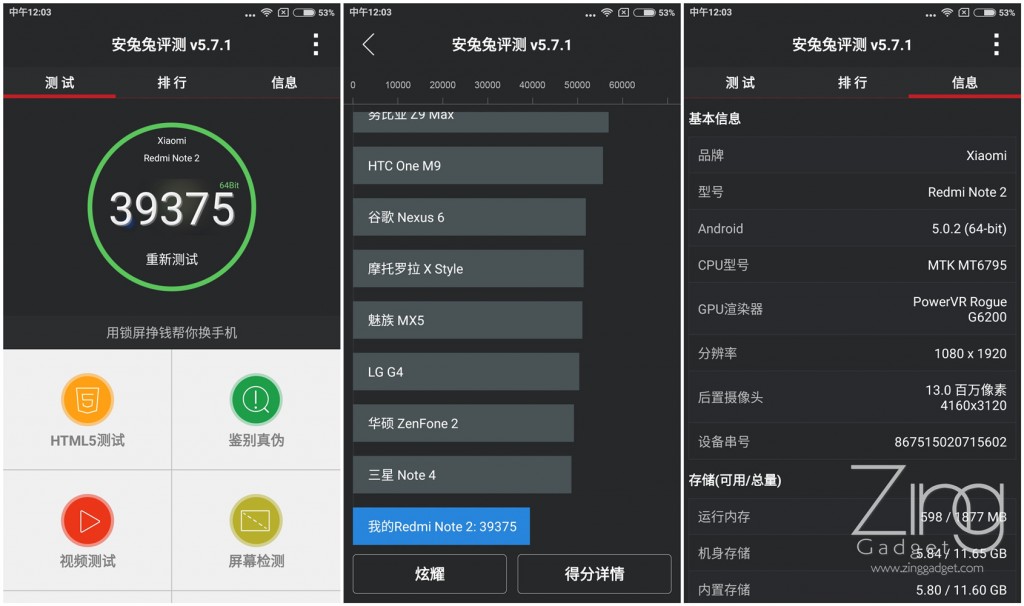 Epic Citadel Graphical Benchmark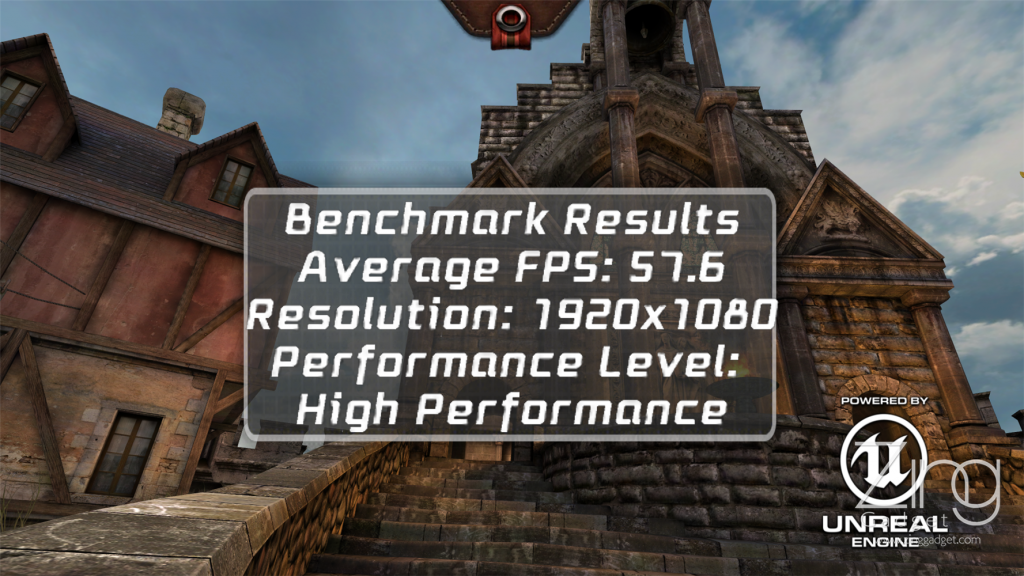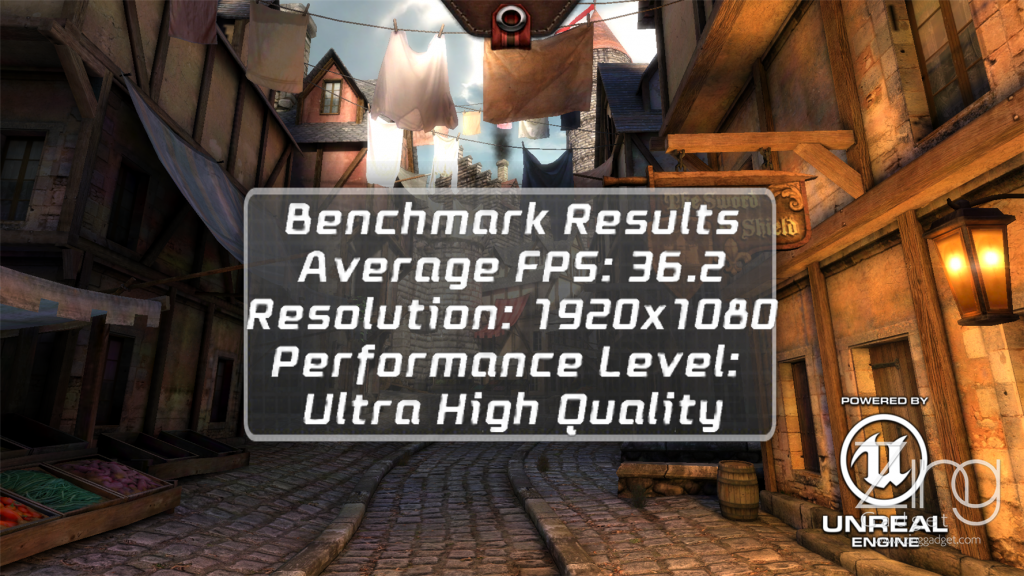 Gaming Experience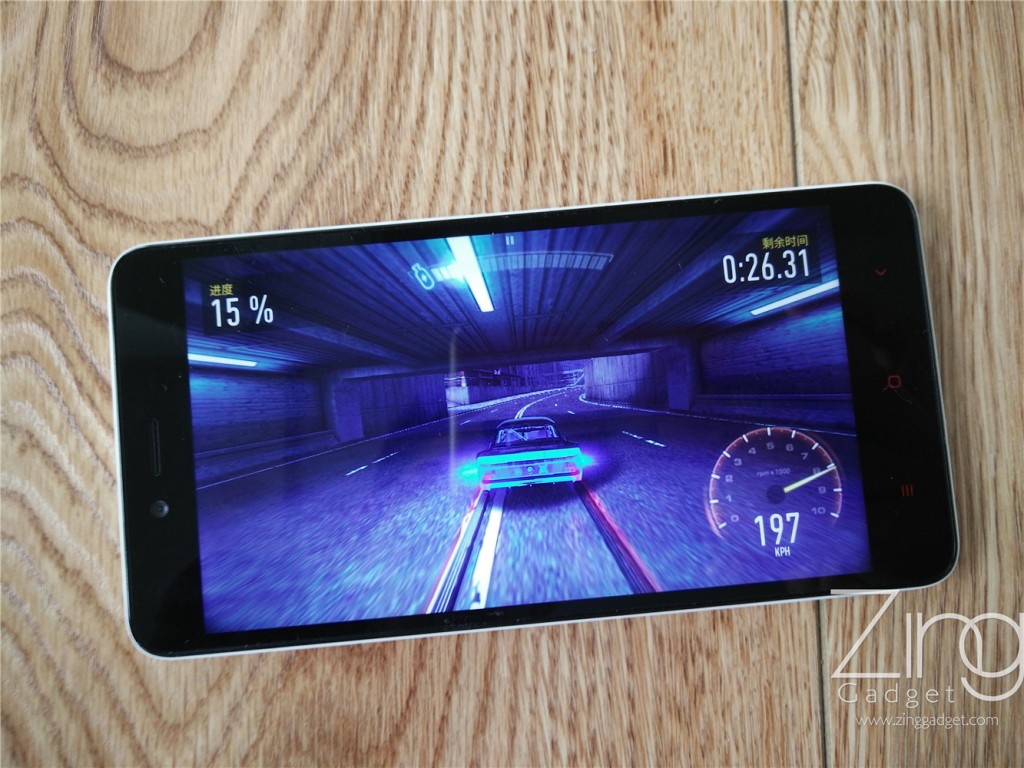 The MediaTek Helio X10 is a highly compatible processor that supports major applications and games on the Play Store. Our gaming test shows that this smartphone does suffers from frame loss during certain gameplay due to the performance limit of the X10 processor. Nevertheless, prolonged gaming still suffers from a warm smartphone that affects user experience.
Video & Entertainment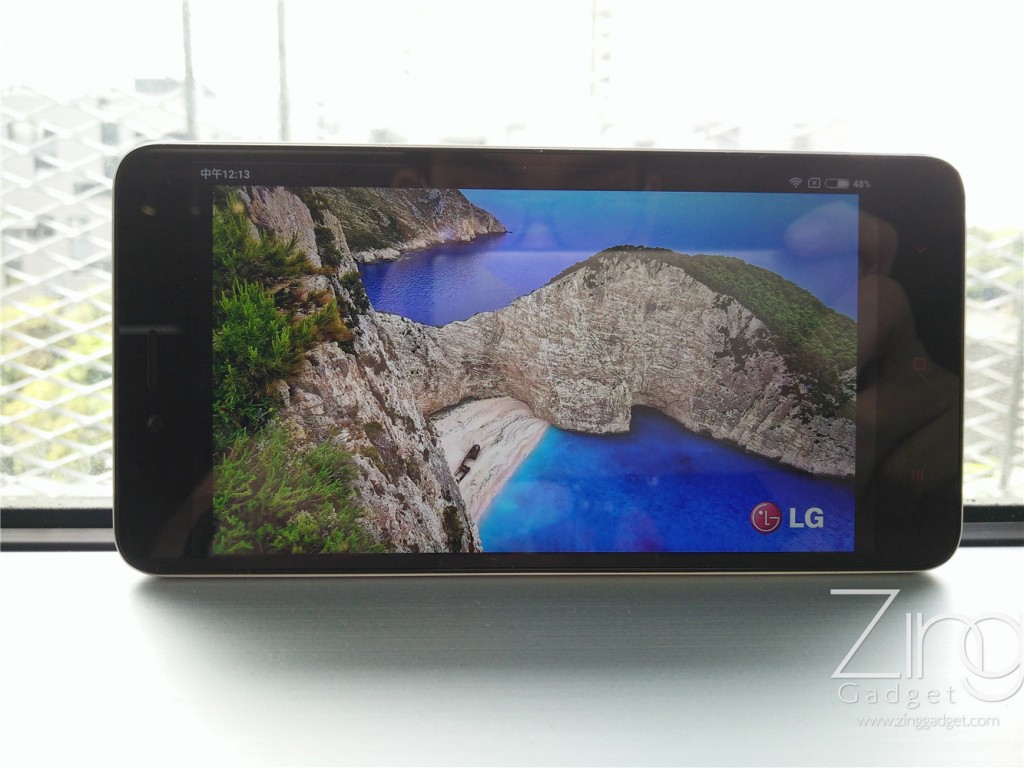 The 1080p IPS display provides amazing viewing angle as well as the display are satisfactory. Although it is incomparable with 2K display smartphones out there, it should be sufficient to watch some video clips on this smartphone anywhere you be.
Music experience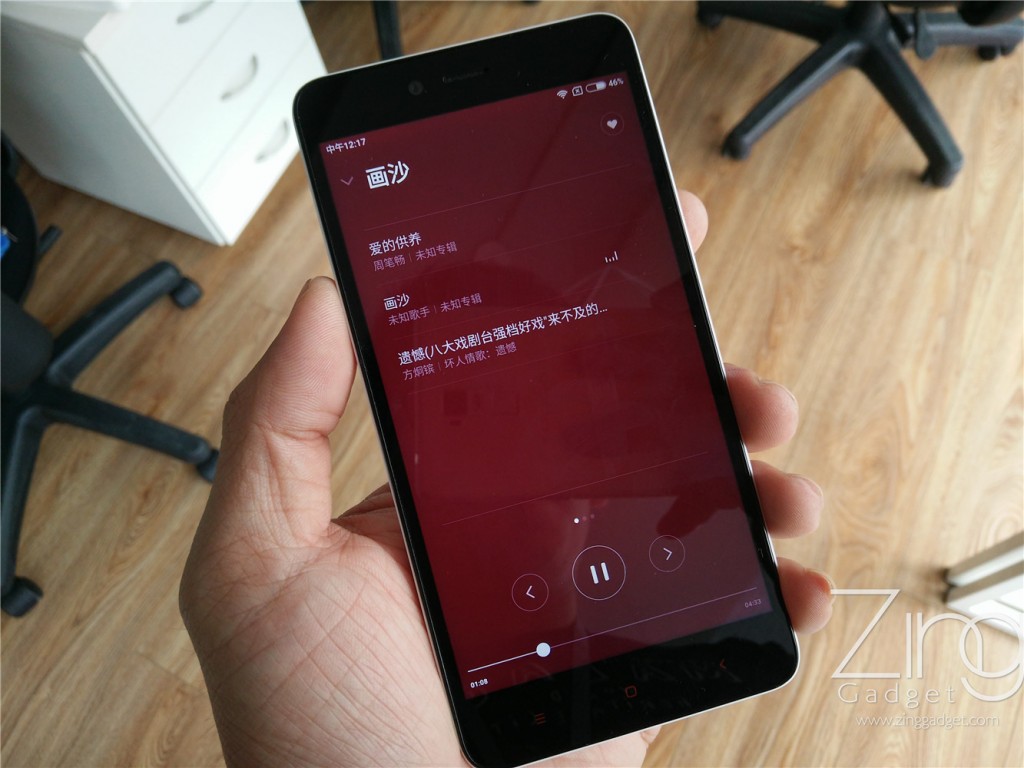 As a standard smartphone that comes with a mono audio ouput, the audio experience of this smartphone isn't breathtaking. For the best audio experience, we strongly recommend to use a proper headphones with amplifier if required.
Conclusion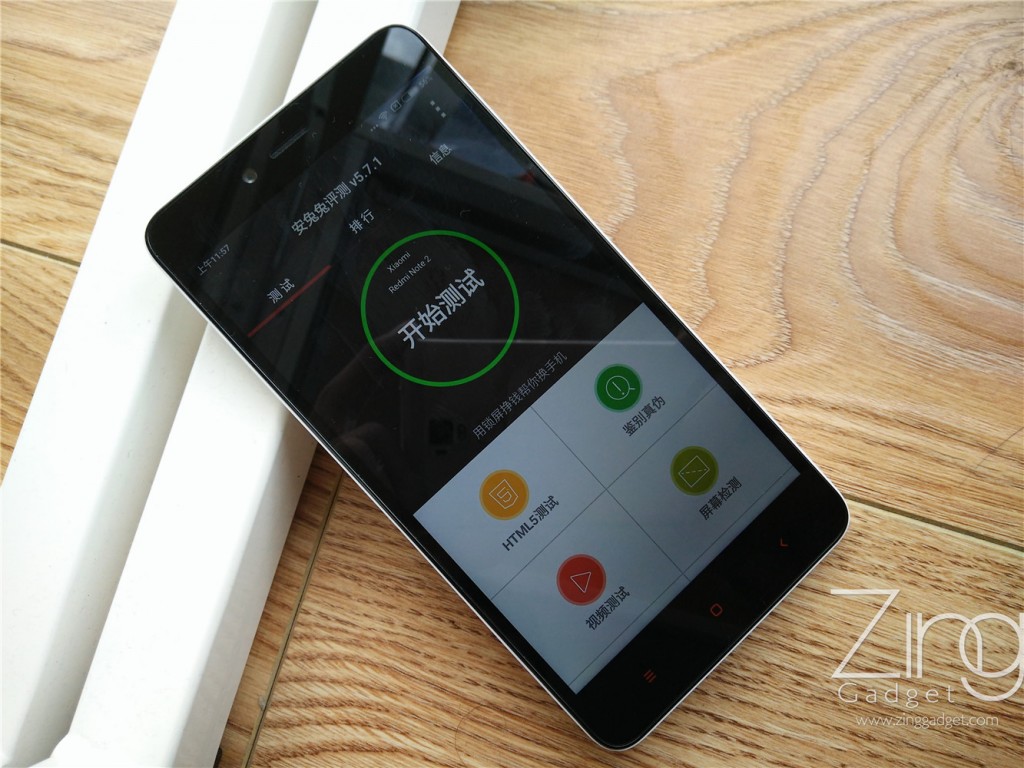 The Redmi Note 2 was born with a mission as a mid-range smartphone that provides decent level of performance. With a price tag at RM649, it is one of the best smartphone you can get!
However, Xiaomi recently had launched the Redmi Note 3 that comes with a larger display and a large battery but sports the same processor. The Redmi Note 2 has just been surfaced less than a year but was soon replaced by its newer generation. Nevertheless, we do not expect that the Redmi Note 3 would be entering Malaysian market through official channel within this year so you might want to grab this one perhaps?