Have you ever experienced that you cannot make out a simple call to your friends or family during urgent period because of zero cellular network coverage? U Mobile will soon launch a Wi-Fi calling features that allow you to send texts and make calls with zero cellular coverage, provided that you have a working WiFi connection.
U Mobile is the first telco in Malaysia that offer this feature!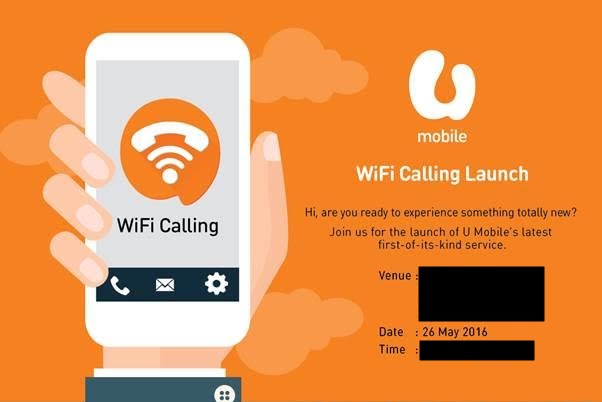 As the U Mobile Wifi calling feature will be available after 3 days, iPhone users can change their settings to make WiFi calls!
Smartphone eligible for making WiFi calls:-
iPhone 5C
iPhone 5S
iPhone 6/6 Plus
iPhone 6S/6S Plus
iPhone SE
How to turn on Wifi Call on your iPhone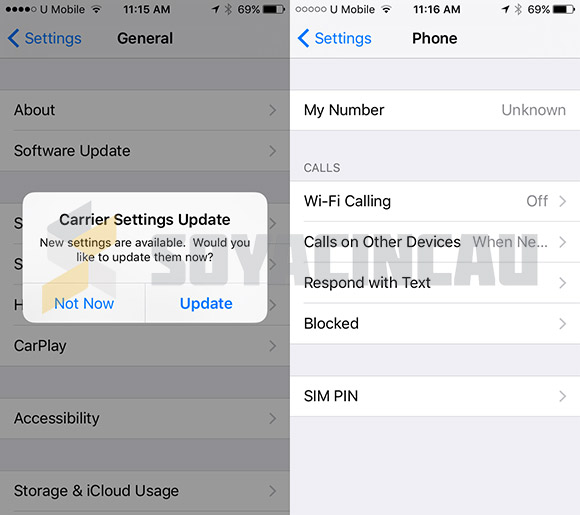 After tapping on the Software Update button, a "Carrier Settings Update" will pop out and select "Update" option on the window. You can now toggle on the Wi-Fi calling on the settings as shown in picture above.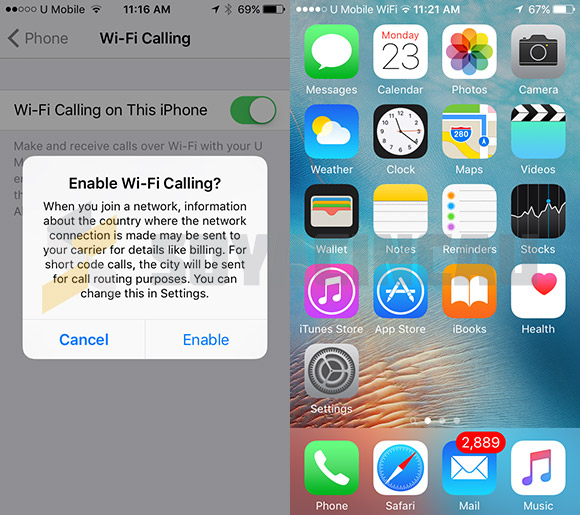 If "U Mobile Wifi" appears on your network, it means that you has successfully activated your Wifi calling feature on your iPhone!
It is also noted that this feature is currently available for postpaid users only but not prepaid users.
Source : soyacincau