Dubbed one of the best camera from smartphones in different platform, the Google Pixel's camera was highlighted as it has been awarded with the best DxOMark benchmark score above iPhone 7 and Samsung Galaxy S7 Edge. However, several users has reported that there is something wrong with its camera that created some random violet lines and filter and speculated hardware issues .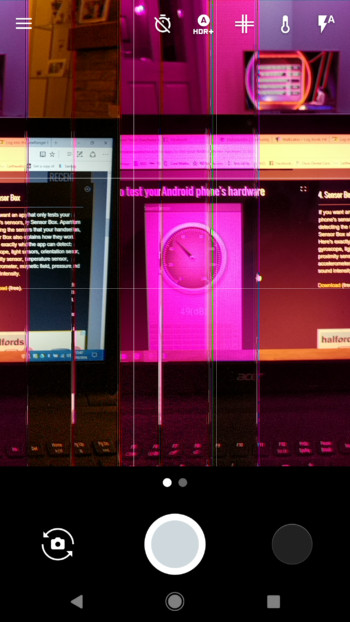 According to PhoneArena, several users has reported that their Google Pixel camera has shown red and purple lines and frames around the display that affects their photographing experience. This issue has been submitted to google and their customer service team has provided solution by resetting the smartphone. However, the issue still persists even after hard-reset.
Some user found out that this hardware issues is prevalent on international version of Pixel and Pixel XL. Many speculated this as a hardware fault as this issue also occurs on third party camera applications.
While Google has not responded to this camera issue, a reply is expected soon. Does your Pixel suffer from this?
Source : 3C科技