As we have previous reported, the new mobile service provider webe will be launching a ultra-affordable data plan that offers the best value plan in town. With unlimited data quota, calls and text at RM20 per month, this plan is totally irresistible for a internet-dependent society as we become today. However, these news has not been confirmed but the webe has made it self gone official today! Here's what about it.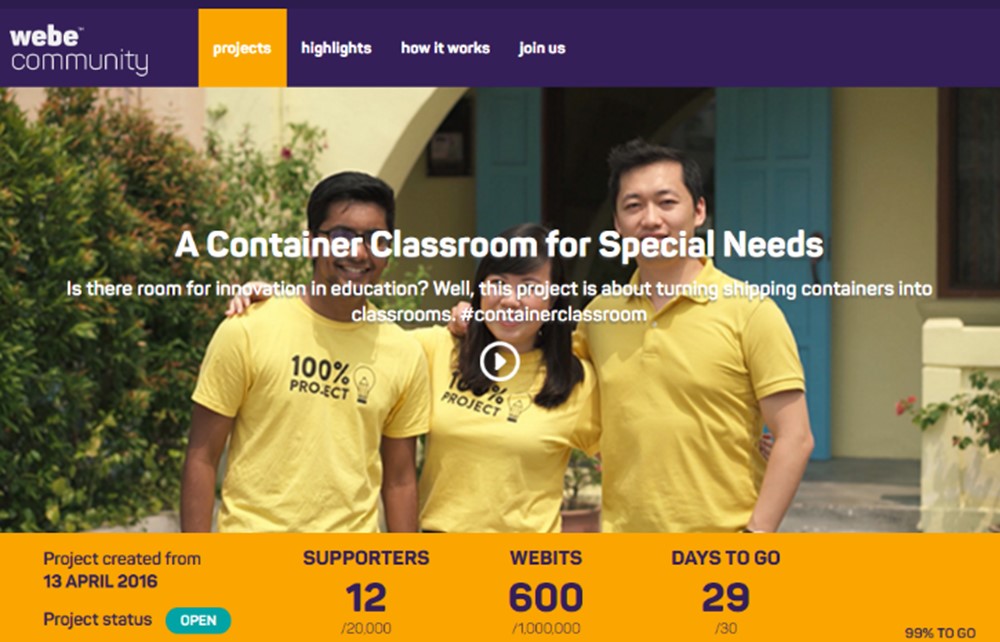 The webe is a community and a crowd sourcing/funding platform that allow you to support those unfortunate with your financial aid.
Th webe community supporters can support this project through a a virtual point called webits. A newly registered user can get 50 webits point and can be further accumulated by sharing  such event to social media site. The webits application is also available in iOS and Android user.
Although majority of social media site has claimed that the new webe will be launching the best price for value plan for mobile service, the webe CEO @ccpuan expressed that they are now on its phase to testing the service and expected to launch it on June this year.
Source : lowyat.net