As the infamous Consumer Electronic Show 2016 happening at Las Vegas Convention Center has ended, many smartphones, laptops and gadgets companies has introduced their new 'home-brew' technology and demonstrated in front of the media worldwide. As those who are living in the other side of the world,  let's have a look at the latest cutting edge technology and innovation from the CES 2016!
LeTV Max Pro: First Snapdragon 820 smartphone launched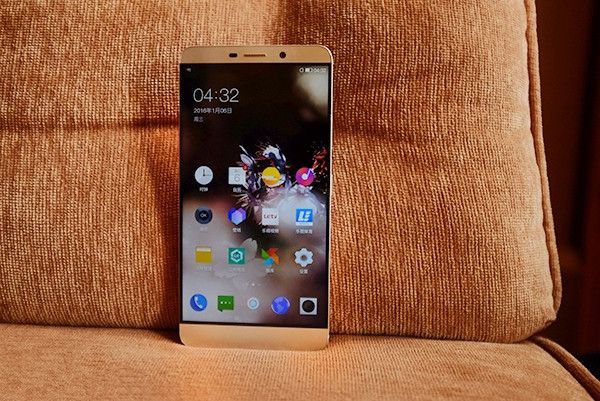 The LeTV Max Pro is the latest smartphone from LeTV enclosed in a metallic body and comes with a large 6.33 inches 2K display. To be able to power this beast up, the Max Pro sports the Qualcomm Snapdragon 820 64bit quad core processor with a single core clock rate up to 2.2GHz in a 14nm FinFET manufacturing process. The GPU itself is the latest and the most advanced Adreno 580 GPU that is 40% more performance than the Adreno 430 during the last generation.
This smartphone also set to support LTE Cat 12/13 data transfer speed with 200% faster upload and download. As a flagship itself, one must come with a 21MP rear camera and a 4MP front camera and 4GB total internal RAM for extreme multitasking.
To fasten up the fingerprint recognition process. LeTV said the Max Pro will utilizes ultrasound technology that detects the fingerprint faster on the fingertip.
The LeTV Max Pro is also honored to be the first smartphone released on the market that is powered by Qualcomm Snapdragon 820 processor.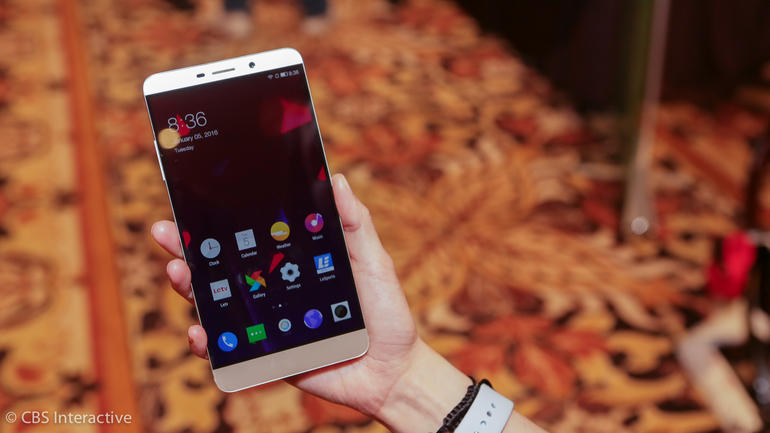 Razer Blade Stealth + Razer Core: Infinite gaming possibilities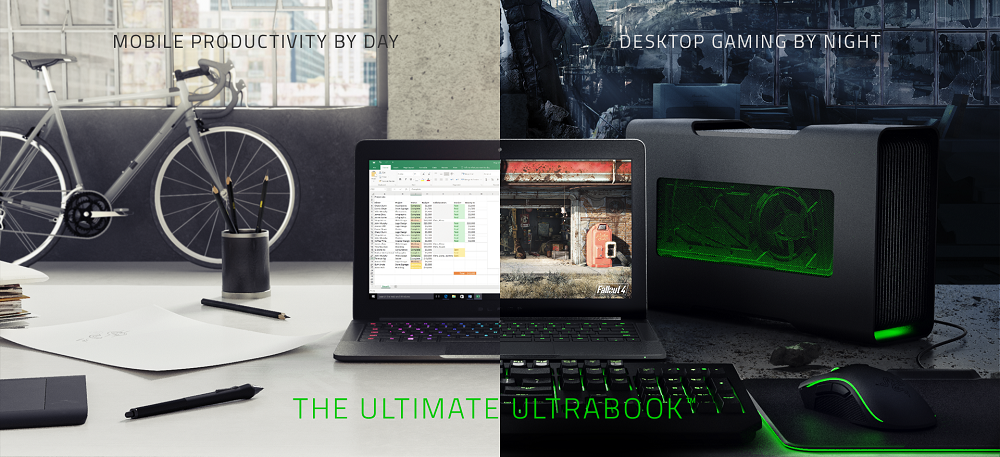 Ever imagine that you can have a laptop that comes with long battery life and able to game effortlessly when you are free? The Razer Blade Stealth and the Razer core is the solution for you.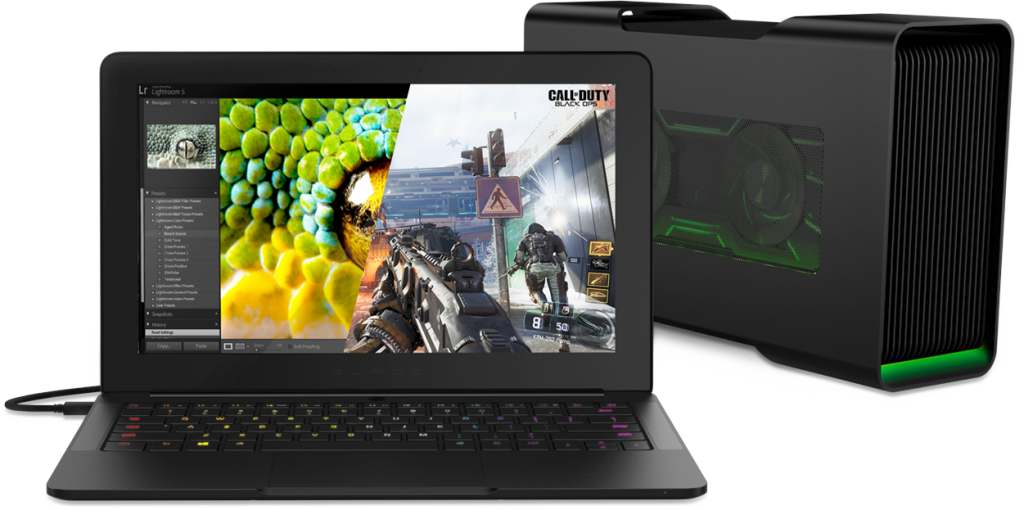 From the outside, the Razer Blade Stealth is just another fancy laptop from Razer. It sports a 12.5 inches QHD/ UHD touch display with 100% Adobe RGB score on UHD and 70% Adobe RGB score on QHD display. The drive option are fairly limited as it comes with 128GB to 512GB SSD option available. Ditching conventional harddrive is also one of the reason why this laptop is less than a penny thick.
Performance wise, it is powered by Intel Core i7 6500U ULV processor with integrated Intel HD Graphics 520 chipset and 8GB LPDDR3 RAM.
Now i have caught your attention, where is the ENTHUSIAST LEVEL GRAPHICS CARD?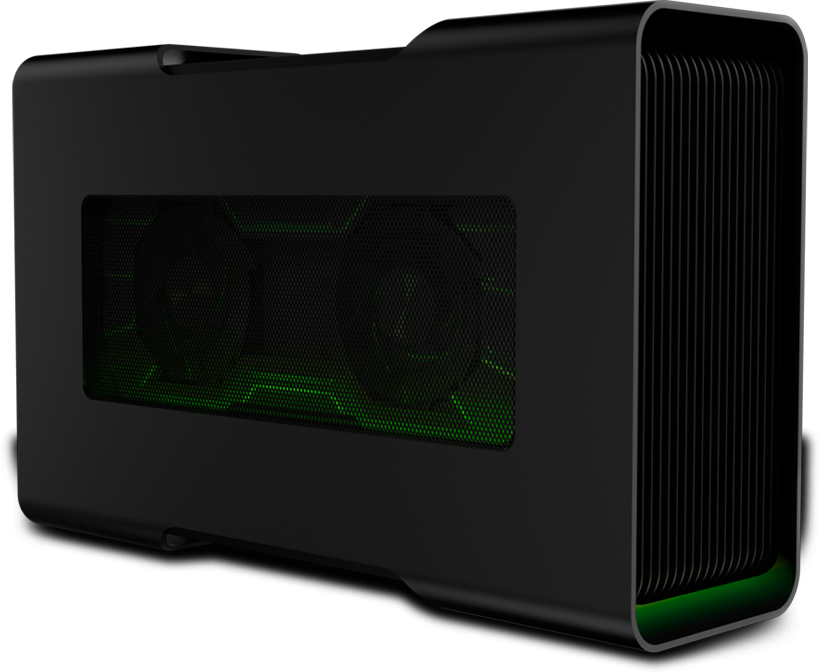 Here comes the Razer Core, a dedicated GPU that render live graphics when plugged into your Razer Blade via ThunderBolt port. The absence of dedicated GPU makes the laptop extremely power efficient when handling office documentation while the Razer Core satisfy your needs in gaming when you are at home.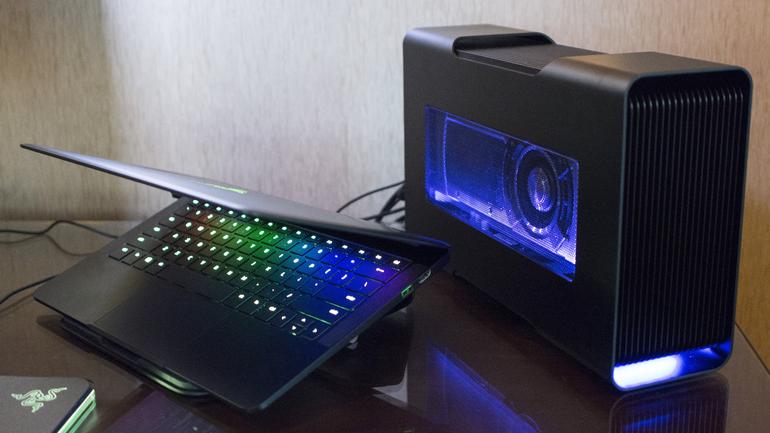 The Razer Core is a device that is designed to fit modern desktop graphics card. It comes with additional Ethernet port and 4 USB 3.0 port. The pricing of this thing has not been revealed but we wouldn't expect something cheap coming from Razer.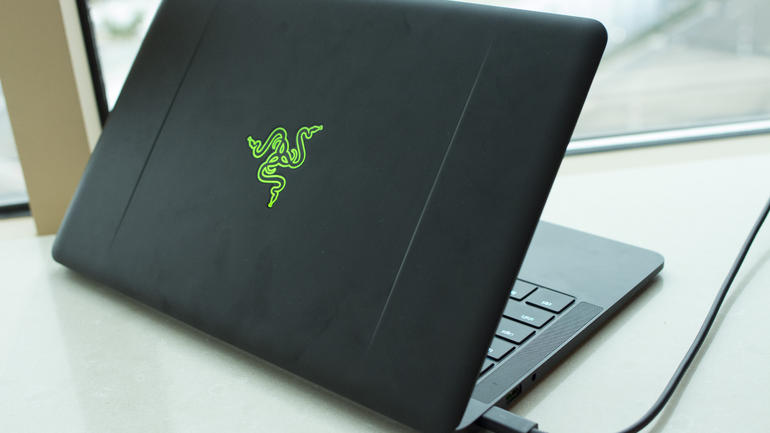 The Razer Blade Stealth now accepts order and starts shipment on 29th January. The pricing of this laptop in USD is listed below
QHD 128GB : $999.99
QHD 256GB: $1199.99
UHD 256GB: $1399.99
UHD 512GB: $1599.99
Casio Android Wear WSD-F10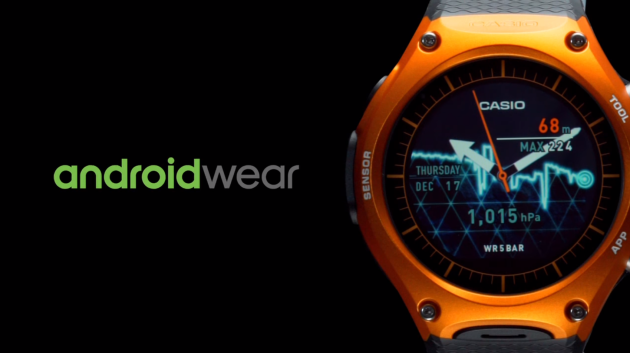 This smartwatch is the first AndroidWear released and manufactured by Casio after it decides to join in the smartwatch hype. The Casio Smart Outdoor Watch WSD F10 comes with a 1.32 inches 320×300 pixels TFT display and comes with 50m water resistant and certified by MIL-STD-810G from United States of America.
It also have a built in speaker and supports BlueTooth 4.1, WiFi, barometer, accerelometer, gyrometer and comes with a magnetic battery.

One of the features that truly distinguish it from other smartwatches is that the Casio Smart Outdoor Watch has a battery life up to 1 month and above when time mode is solely activated. This smartwatches weights at 93g and comes with 4 variety of colours. Concerning about the connectivity, it supports smartphones with Android 4.3 and iOS 8.2 and above.

Expect part 2 of this article coming soon.
Featured image source: Gadgetsgiri.com